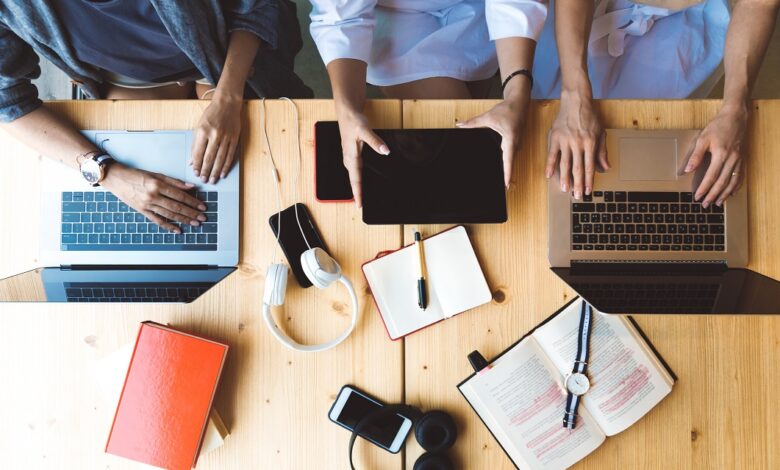 The use of video as an integral part of the current digital marketing trend is becoming increasingly important for businesses of all sizes, especially small-scale businesses and startups. Your videos become popular when they maintain a robust connection with prospects and customers across multiple platforms.
Video marketing for small businesses is simply the best way to facilitate the purchase of customers and prospects. With increasing internet access and constant advancements in technology, companies are looking for videos to connect with old and new customers in the decision-making process. Marketing using videos is fun and rewarding.
What is Video Marketing?
Video Marketing is an integral part of a company's overall success that includes designing a product, distribution, sales, customer service, and other business activities to meet the needs of your business. Today, you can market your small business using various digital platforms like social media, email, and video marketing.
Difference Between Video Advertising and Video Marketing
Video advertising aims to raise interest and increase sales; however, video marketing aims to connect with the audience and reach a higher level of customer appeal. Video marketing helps you increase your online presence, brand awareness, engagement, and build trust. Video advertising is a part of video marketing that aids small businesses in generating sales for their products or services.
Below are some of the common types of marketing video ideas that small businesses can use-
Customer Recommendation videos promote your brand, product, or service and explain the complexity of your product or service from the user or customer's perspective.
How-to-videos in the form of tutorials, educational videos, or DIY to provide solutions to specific problems that your viewers may face.
Demo videos to showcase the features of your product or service.
Product review videos give you an advantage over what your competitors offer for a product or service.
Webinar videos are where speakers give educational talks, presentations, or conferences in front of an audience.
Explanation videos focus on how the product or service provides the solution to the customer.
Podcast Videos allow you to share your campaign, craft, or your passion with large audiences. These can come both in audio as well as video formats and is probably the oldest video marketing application in the world.
Promotional videos are designed to educate viewers about the features and benefits of a product or service.
Training videos improve user skills with a product and can be a step-by-step guide on how to use or optimize your purchased items.
Animation videos use images that have been manipulated to move to convey a message to the viewer. These videos are a fun way to build a brand or promote your service and can be 30 seconds or longer.
Video of photos is like a slideshow comprising photographs, texts, and sounds as stories.
Live videos foe if you want to attract viewers in real-time.
Personalized Videos are great for showing you the human side of your business and highlighting your company's team spirit, fun, and community.
9 Ideas to Uplift Your Small Business Marketing Strategy
1. Determine the purpose of the video
The most important thing for a successful small business is identifying what you want your viewers to expect from your content. You must answer three important questions using your videos:
What problems will your videos solve?
How does your video content support your company's goals?
What are the results and outcomes that measure success?
2. Write a script
Good scripts and good video production are essential and form the basis of your content when creating video. You must pen down a good script after research and an understanding of the viewer's interests. As a best practice, it's a good idea to write a simple and clear script before making a video.
3. Identify the tools and equipment you need
If you have a camera, webcam, or a decent cell phone to record video, you are off to a great start. You can also use your mobile phone to create live videos on Instagram and Facebook or record and edit entire videos. If you want to do everything, you'll need a great DSLR camera, tripod, lens, audio recorder, and other accessories to create a very sharp, professional-looking piece.
4. Adjust the lighting
Lighting is an important aspect of videography. The lighting should not be too bright or dark. If possible, record in natural light as much as possible.
5. Record the Video
You can start recording using either a digital camera or a smartphone which is well-equipped with wonderful cameras. Just discover an extended location to put the digital digicam or a tripod and begin filming. You can also use a webcam to create private messages and video blogs.
6. Edit the Video using an effective online video editor                           
Editing can do if you have the experience and practice. Else, you can take help from a robust editing software program to get you started but with the evolution of technology, it is undeniable that you can use a plethora of video editing tools to create authentic, engaging, and creative videos. To make things easier and simple, you will need online video editing tools that suit all your needs properly. An online video editor helps you to edit your videos easily; let it be making business presentations, business video ads, promo videos & intro & outro videos. It will be a cakewalk for you, and also, you do not require any prior editing experience to make videos using these tools.
7. Upload Your Video
Now that you're done creating your video, you must think of all the relevant channels where you can grasp the maximum customer attention. You must put your video o your email marketing strategies, websites, blogs social media handles like Facebook, Twitter, Instagram, TikTok, and Snapchat.
8. Optimize the Video Page
Target search engine marketing while optimizing your videos for marketing. This will increase its ranking when consumers search for similar products or businesses.
9. Measure Results
Measurement and control are the key factors for advertising and marketing regimes. You must check the success rate or viewership rate of your videos to see how well they have been perceived by the audience. You must check parameters like:
View count – the number of instances your video has been viewed
Play rate – number of people who watched your video in comparison to the number of people who had the chance to watch it
Watch rate – measures the quantity of video that is virtually watched.
Click-through rate – the number of visitors who click on your video`s name
Conversion rate – measures how many potential leads convert into actual sales.
Conclusion
Video marketing is an aspect of content marketing where effective content is used as a visual storytelling tool. It helps you connect with your audience easily and can be fun, inspiring, educational, or even heart-warming. They are personal, easy to get attention, and can be more empathetic to the audience than any other medium. Video marketing helps you make easy sales and get people's attention just as quickly.
It is a great tool to promote your business and can enhance your prospect-to-customer conversion ratio. You can increase traffic by uploading videos on various social media handles like YouTube, Facebook, Twitter, Instagram, LinkedIn, and other platforms on the Internet, that help reach potential customers that you may not know on the Internet.