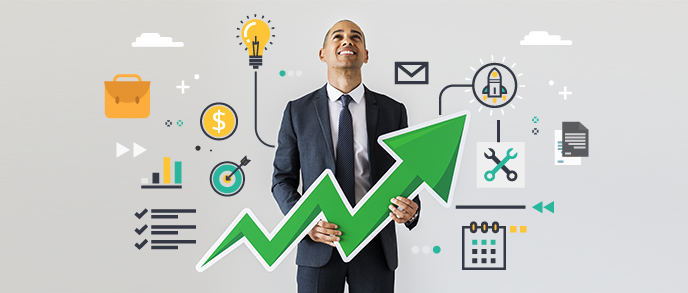 Running your own business requires taking on a lot of responsibility and managing even more risks, but being your own boss is already satisfying enough to risk it.
Furthermore, by taking a deliberate approach to planning and operating your firm, you will be able to avoid the majority of the costly mistakes that many entrepreneurs make in the early stages. This post is for you if you want to manage your own small business efficiently and profitably while remaining secure.
Buying insurance, identifying your target audience, picking the right marketing channels, and hosting and attending networking events are just a few of the five things that any business owner should do. Continue reading to see how you may grow your business!
Invest in Insurance
Hopefully, you considered insurance before establishing your small business, but if you haven't, you should do so right now! Whatever type of insurance coverage you require, you must purchase them as soon as possible.
All of your assets, including buildings, equipment, products, and stock, are covered by business insurance plans.
Income protection insurance, on the other hand, protects you against losing your source of income in the event of an injury or illness. If you're not sure what form of insurance is best for you, look online for some suggestions.
Speaking with an internet insurance broker or agent, on the other hand, is a fantastic approach to obtain high-quality insurance products.
Engage the services of a business consultant and draft a business plan.
A business plan is one of the most important papers to complete when beginning a business since it allows you to describe your long-term goals and tactics. When asking for a loan, it is also a required document at most institutions.
Even so, many business entrepreneurs have no idea how to construct a solid business plan. That's why hiring a competent business consultant to assist you with planning and, if necessary, interacting with your financial institution is strongly suggested.
Don't Forget About Your Target Audience
It's critical to be aware of your target audience and ensure they like what you have to offer if you want to run a successful small business. Profit is a by-product of satisfying consumers' needs and wants while establishing a reputation for being honest and trustworthy in the marketplace. The more you understand your consumers' wants and preferences, the more likely you are to succeed.
Listen to your clients and be ready to adjust and improve your products or services if necessary to keep them happy. Don't try to sell something to your consumers that they don't require. Instead, concentrate on addressing their needs. Your clients will just find someone else who better fits their needs if you fail to do so.
Select the Most Appropriate Marketing Channel for Your Company
It makes no difference what kind of goods or service you offer. Every business owner, whether it's a dog food company or an IT firm, needs to sell their product. However, due to the numerous possibilities available, selecting the best marketing channel needs much effort and research.
Some small company owners choose classic methods like flyers, flyers, direct mail, or television ads, while others choose more modern methods like promotional films or Internet marketing efforts. Furthermore, some marketing tactics are more cost-effective than others, so consider your options carefully.
Another point worth emphasizing is that most marketing mediums are most effective when utilized in tandem.
As an example, you may advertise your dog food on television ads and distribute brochures in local dog facilities or pet stores.
Networking Events to Host and Attend
Please do not be apprehensive about attending networking events or other forms of professional gatherings.
One of the most efficient ways to reach out to potential consumers and make new contacts that can help your company develop is through networking.
Attend as many networking events as possible and make new contacts at each one. This manner, you'll be able to join multiple business networks at simultaneously, which will help your company grow more quickly.
Final Thoughts
You now understand how to expand your business like no other! All you have to do now is put your newly acquired knowledge into practice and get the results.
Always remember to look after your clients, as they are the lifeblood of any firm. Pay close attention to the needs of your target audience and make adjustments as necessary. Furthermore, in your sector of industry, do not be scared to develop new relationships. All of these enable you to expand your consumer base and increase awareness of your business.
If you follow our advice and remain committed to achieving your objective, you will be successful.
Best of luck!