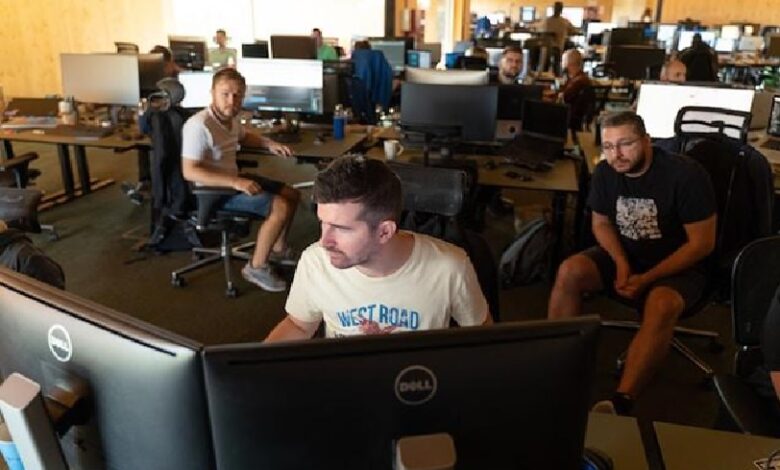 In earlier times, business proprietors would attempt to oversee all operations of their companies. The undue stress this caused often led to significant decreases in productivity. In the current era, contemporary IT outsourcing firms have transformed outsourcing into a productive and appealing method for handling business responsibilities. This is due to understanding the many advantages a company can garner by delegating some of its tasks to skilled outsourcing organizations.
Get Access to Professionals
An internal IT team typically confronts issues that have already surfaced within your company. However, by opting for an information technology service, you bring onboard specialists who encounter myriad IT issues daily.
This implies they are already equipped with the knowledge to swiftly and economically resolve any new challenges that emerge. The IT experts from a managed service provider are perpetually updating their skills with the most recent technology to ensure they offer you unparalleled service.
Reduced Costs
Every enterprise is continually searching for strategies to decrease operational expenses. One of the most effective methods to realize this fiscal objective is by delegating services to another firm. It may initially seem like hiring an external company for certain services would increase expenditure, but it results in substantial savings.
Primarily, when you engage an outsourcing firm, you reap the advantage of skilled workforce at a cost that would have been higher if hired directly. To illustrate, an outsourced company might employ highly proficient individuals from nations with lower wage structures. Consequently, their salaries would be significantly less than what you would have had to pay for hiring professionals of the same caliber in your country.
Dependable and Skilled Service
Educating technicians within your company can deplete essential resources, which is particularly significant for a smaller business. Managed service providers take on the task of training technicians themselves, sparing you both time and money.
The IT personnel they provide are trustworthy and highly skilled, having been through a thorough selection process to comply with the specific criteria established by your managed service provider.
The specialized technicians and other IT staff members employed by these service providers possess more than just basic or intermediate knowledge, thus eliminating the burden of training internal candidates. Managed service providers equip your business with access to adept staff who are capable of accommodating businesses of all scales and delivering on strategic objectives.
Reduce Downtime
The sustainability of any business is closely tied to a dependable and secure IT framework. Threats such as natural or health crises, cyberattacks, and failures in equipment or sites can impact this security. Minor oversights such as expired software licenses, poorly managed devices, and users operating on insecure networks can jeopardize security and compliance.
The importance of robust IT readiness cannot be overstated, and outsourcing IT provides proactive solutions to these challenges. Skilled IT professionals can equip you with a well-defined backup strategy, including optional disaster recovery planning, to limit downtime as much as possible.
Evaluating your current state of readiness is a crucial initial step. Services offered by managed IT support often encompass inventory management and standardization of IT infrastructure, enhancing security, connectivity, collaboration, and problem-solving speed. The addition of reliable monitoring and redundant systems offer further assurance.
Security Enhancements
Data breaches can result in significant financial losses, and one of the primary causes for these breaches in businesses is the usage of outdated, more susceptible systems. These systems provide an easy access point for hackers to unleash chaos.
To keep this potential entryway sealed and secure, it's necessary to constantly monitor and update all software and workstations. An adept IT support partner, who prioritizes security, is equipped with the most advanced technological tools to defend your data, both presently and in the future as the existing systems near their obsolescence.
Improved Focus
Just because a company chooses to outsource doesn't imply a deficiency in their own IT department. At times, outsourcing serves as a tool to strengthen less robust areas of the organization or provide support for major projects. This strategy allows the internal staff to concentrate on their specific skills and set priorities.
For example, if a business outsources IT to manage essential customer issues, its in-house team can focus on larger, crucial tasks such as overseeing cybersecurity, improving network operations, or setting up new infrastructure.
Lowered Risk
In-house IT typically operates on a reactive basis, tackling issues as they emerge. On the other hand, an outsourced team can continuously monitor your IT network to deter potential problems before they even materialize. This results in a decreased likelihood of productivity-dampening issues. When IT complications surface, outsourcing also ensures that a proficient team can handle them, regardless of the timing.
When considering potential providers, verify their previous experience with similar tasks. IT companies can specialize in various areas. Some may focus on telecommunications, others on software development, and some might excel in cyber security forensics.
Endnote
Outsourcing can benefit businesses aiming to enhance their functioning and boost productivity. It presents a range of advantages that can propel your business towards success. Whether it's significant cost reductions, heightened adaptability, or improved service quality, outsourcing can assist you in realizing your objectives without straining your resources or schedule.