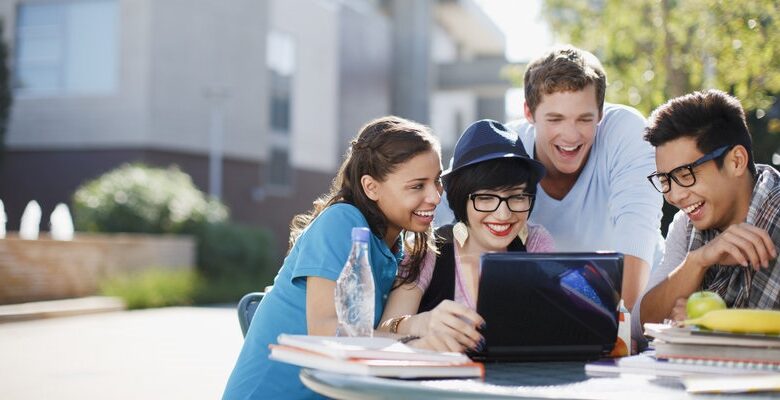 4K Video Downloader downloads videos from a variety of sources and saves them in the file formats of your choosing without sacrificing their quality. This 4K Video Downloader Review will teach you how to easily customise your downloaded videos with only a few clicks and a simple process. You may use its desktop or mobile app to access all of these features.
This online tool was created by 4K Download to make it simple to download videos and other third-party applications for handling social media sites and files.
Which Is the Best 4K Video Downloader?
With almost everything available online, some people may want to save videos for later watching. The task at hand is to decide which video downloader is the finest.
By weighing in, 4K Video Downloader by 4K Download joins the ranks of other video downloaders, sharing many of the same features.
EaseUS Video Downloader and YTD Video Downloader both provide similar services. The only difference is the download speed. YTD will also charge you to download a 4K HD video.
VidPaw, which also has an Android version, may be better for the highest resolution. But, some URLs may take a long time to convert and download.
Freemake Video Downloader can also work with mobile devices. But, for the free plan, videos should not be longer than 3 minutes.
Meanwhile, some people consider 4K Video Downloader to be a disadvantage. You may download videos as easily as if they were a piece of cake.
It offers 4K video downloads, so you don't have to worry about getting the finest resolution. In addition, it allows you to save long videos.
Bugs and other technical issues with the 4K Video Downloader are very uncommon. If you come across one, check out their FAQ and customer support.
With the addition of useful features from its premium edition, 4K Video Downloader has proven to be the best video downloader to date.
Here are the benefits and drawbacks of using a 4K Video Downloader.
Pros
– It's simple to download and use
– Youtube videos can be converted to mp3 files.
– Quickly converts and downloads videos
– In its basic plans, it provides the highest resolutions.
– You may save long videos from any location.
– Allows you to download videos from a variety of sources.
– Allows you to choose among different file formats and resolutions.
– Supports a wide range of OS systems as well as Android phones.
Cons
– For its basic version, it downloads one video at a time.
How do I download a 4K Video?
The following is a step-by-step guide on how to use the 4K Video Downloader to download videos.
For Desktop
Download the desktop application, which is available for Windows, Mac OS X, and Linux. Then, with its simple-to-use interface, follow this 4K Video Downloader Review's step-by-step directions.
1. Launch the video downloader software. Copy and paste the link to the video you want to download as directed in the instructions.
An example of how to use the web tool as a Youtube video downloader is shown below.
2. You can adjust your preferred video format and quality after pasting, as shown below. After you've made your choice, click the 'download' button.
3. Wait for the download to finish prior continuing. It's worth noting that the free edition only allows you to download one video at a time. To download multiple Youtube playlists at once, you can test the paid version.
4. You can watch downloaded videos even when you're not connected to the internet.
For Android Apps
1. Go to 4K Download Video Downloader for Android in your browser. Install the software.
2. Once installed, go to any video website, such as Tiktok, Youtube, or Facebook, and select a video.
3. In the video downloader application, copy and paste the link.
4. Look in the top right corner for the cog icon. Here you'll find the options for saving the video in any format and quality.
5. You can also specify where you want the downloads to be saved on your phone.
6. Sit back and wait for the download to finish.
7. Save it and watch it later.
Note: You may also convert Youtube videos to mp3 using the 4K Video Downloader. Simply follow the above-mentioned orders to the letter.
Is 4K Video Downloader Safe?
4K Video Downloader is safe to download for both desktop and mobile devices if you get it from the official website. Enjoy the basic version once it's been installed.
But, when you upgrade to a paying subscription, you'll receive your own 4K Video Downloader licence key. It is required to use the downloader's premium features.
The activation code is only available to Personal or Professional customers, and it can be used on three different devices at any time.
4K Download urges 4K Video Downloader users to download videos from Youtube that are under the Creative Commons License or CC License for legal reasons.
It avoids possible legal issues since videos published under the 'Standard Youtube License' are copyright protected.
4K Video Downloader Review
4K Video Downloader offers a simple and quick way to convert videos and audios from a wide range of sources into multiple formats and resolutions.
There are cheap plan rates which enable you to download playlists with a single click, and other useful features.
Users who want to save an offline copy of videos from their favourite social media platforms, including but not limited to Facebook, Youtube, Instagram, Vimeo, and others, will benefit from this software. For millions of music fans, the downloader can also convert videos to mp3 – similar to Youtube to mp3 but better.
Switching from one device to another is one of the two distinctive features. You can still watch videos you've already downloaded this way.
Its 4K Video Downloader for Android, which makes video downloading more convenient, is what sets it apart.
The best part is that all you have to do is copy and paste links. After that, you're ready to leave. You can now watch videos and listen to music while offline.