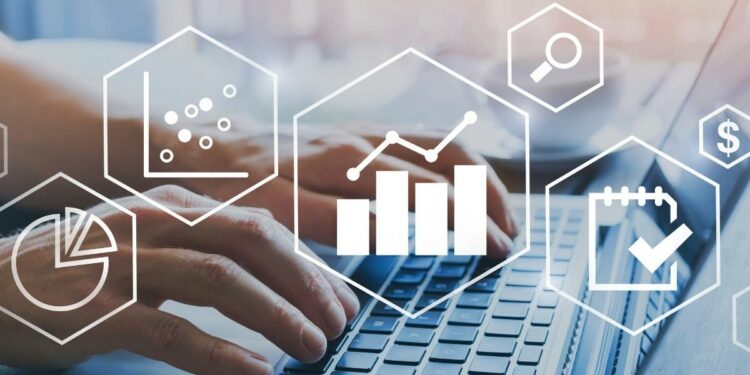 Today the need of the hour is for the data analysts who can deal with the major chunk of data in the organization. This includes sorting out data, working with data, making useful business models with data, and then disposing of that data so that any misunderstanding won't happen in the future.
For this entire procedure work data, analysts use power BI for fast, efficient, and effective working. And underlying the importance of this task the position of data analysts in an organization is always at the top.
So power BI certification course is what you need to gear up your career as a data analyst which will also receive importance in the corporate world.
Course Overview
Here in this course, you will learn data analysis with Microsoft Power BI and how to use power BI through hands-on reports. By this, you can automate your tasks using the method of data aggregation with custom tasks and more.
In this course you will learn how to analyze the data efficiently by power query editor, power BI report and gateway, DAX functions including aggregate functions, time intelligence functions with Microsoft power BI understanding, merging data, transforming data, and cleaning data.
This course is for future data analysts, tableau users who are looking to migrate to Power BI, excel users, and professionals who are looking to automate excel – intensive work and expand their skills beyond excel.
Here you will learn how to remove duplicate records through the Power BI query editor, automate tasks through data aggregation and custom tasks, and know all the distinctive ways in which you can gear up all your tasks to save your time.
With that, you will also learn how to create interactive reports and dashboards that are easy to navigate and understand, and how to schedule a report in Power BI that can be mailed and exported as per the need and convenience of the users.
In the course, you will learn data cleansing, matrix, aggregation, conditional formatting, how to create maps, charts, and tables, scatter plots, treemaps, waterfall charts, and how to use cards, gauge charts, and filters.
You will also learn how to use drillthrough, advanced charts, slicers, how to use number functions, time and date functions, merge data using M language, how to manage custom reporting solutions, schedule automated emails reports, create reports, and dashboards.
With that, you will also learn the process of creating, formatting interactive visualizations which make the business models for data analyzing very easy and quick.
After completing this course you can find out what are the strengths and weaknesses of your team members and you can use them in your data analyzing task. This course is aimed at making you a skilled data analyst so that you will be ready in taking all the job roles and responsibilities.
Course Content
Your course starts with an introduction to Power BI where topics a detailed introduction, downloading, installing, and updating features of the Power BI are discussed. The course then moves forward with connecting to the data source unit in which Power BI-related concepts in excel are explained.
Then the course carries forward with basics charts in power BI, working with maps, tables and matrix, other charts, cards and filters, slicers in Power BI, advanced charts, objects, and service introduction.
With that, the course also contains units on power query – text functions, data functions, number functions, append files, merge files, conditional columns, and important topics. All these topics are separately explained under the power query.
After that, the course ends with an introduction to M language and then the capstone is explained. So you can see for yourself that all the course content is very wide and contains each and every topic relevant to power BI.
So you don't have to worry about anything in the course that anything is left behind. In this course your classes are conducted in two parts, in one theoretical knowledge is imparted and second is practical work which is based on your understanding of the course.
In this way whatever you are learning you can test for yourself by experimenting on your own that how much you are learning in the course. This approach will encourage you to think out of the box and make you more creative.
In your practical work real-time problems, exercises, and case studies are included which will make you think in a unique manner. An assessment report on your practical work is also generated and shared so that you can improve your skills by knowing your plus and minus points.
Here you will learn with industry-leading mentors who are masters of their fields and subjects. They are working in the field for decades and use their expertise, skills, and knowledge to guide you through all your ups and downs throughout the course.
With online theory classes you will have interesting self–learning videos, recall quizzes, smart flashcards, group discussions, panel discussions, and question and answer sessions which will make classes more interactive and engaging.
In theory classes, you will be given e-books, articles, tutorials, webinars, and other reading materials which will help you in understanding the topics better. This course is designed especially for future data analysts who are passionate about their field.
Prerequisites
Well, there are no such requirements for this course but a few things will help you throughout your course to grasp concepts in a better way. This can include elementary-level knowledge of Excel functions such as avg, sum, min, max, and vlookup.
With that, you should also possess knowledge of pivot charts, pivot tables, and simple charts on which you have to work in the course and after completing the course this will become the base for further future data analytics skills.
Benefits Of Power BI Course
Yes power BI course is very popular among youngsters who want to make their career as data analysts that are in huge demand in the corporate world because of its importance in the organization.
But there are many more reasons to go with the Power BI course than this single factor which we will be discussing in this section.
Data analysts are the shoulders on which the responsibility of optimizing the value of data assets by using power BI is laid on in an organization. These are professionals who design and develop scalable data models customized for the company.
With that data, analysts can also clean and transform data and use advanced analytic skills that can offer businesses value by simple to comprehend data visualization.
So you can see that you can use the power BI tool for all these data-related operations which are of great importance for the companies. That is why this job role holds significance in an organization.
Thus you can expect a good job with a decent salary that can even go up to 4 digits. With this course, you will get hands-on skills and experience in the generation of new data models while optimizing the existing data models.
After completing this course you can master how to collect data, transform the data and how to implement these transformations in the organization and how to clean data.
Power BI community is very large and after completing this course you will be a part of this wide community which will help you in the future.
So don't wait for long and grab this golden opportunity now.