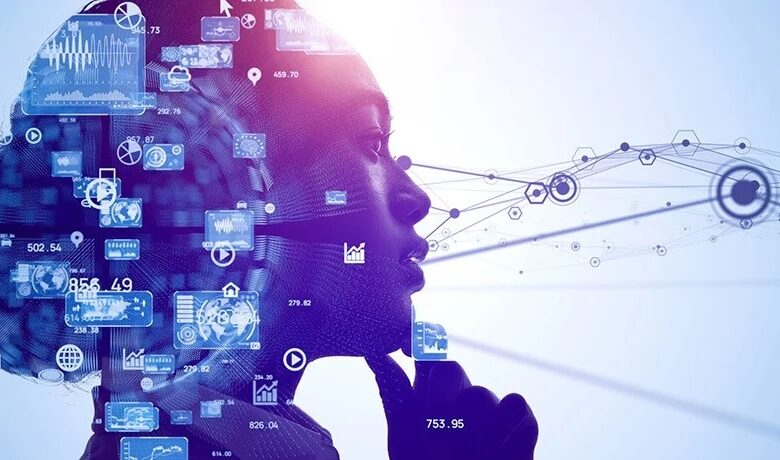 Most people think that all you need to make a great video ad is a brilliant idea. But it's much more than that. The video production process is a vital, necessary step that must be followed to the letter. The video production process can be strenuous, but it is always worth it.
It is a fact that making videos is an excellent marketing strategy to engage potential consumers. So, learning about video production will prove effective for your business and benefit you in the long run. In this article, you will be walked through the video production process from the birth of your idea to your finished product.
Steps of A Video Production Process
There are three main production phases to follow in making video content. They include:
Pre-production
Production
Post-production stage.
Each of these stages has detailed steps to follow to complete video production. Let's walk through each of these processes step-by-step.
Pre-production
This is the first stage of a video production process. It involves planning, covering all activities from when you decide to produce a video until you shoot it.
There are six steps in the pre-production stage, and these steps will put you on the right path to making a successful video. They include:
Video Strategy
Firstly, define the objective of making the video. State the video's reason, whether it's for brand awareness or to increase sales. Then ensure the whole video production process shares this objective and works towards achieving your goal.
Make extensive research on your target audience. Who are you making the video for? The problems they want to be solved, and the kind of content that gets their attention.
Make a budget and set a timeframe or deadline in which you want the video to be ready. Make sure you do not economize on production costs; it might affect your video quality.
Content Planning
Determine your approach to video creation, keeping in mind the video objective.
Then write your script. The script can be formal or not, depending on the video content you are producing.
A storyboard is vital in visualizing your video; this will enable you to plan the various shots you need to take during the production.
Make a production schedule that will include the list of places, people, and other things you will need in the production.
Location Scouting
Scout for a secure and perfect location to achieve your story using the storyboard and video objective as a reference point. Ensure you make plans for unforeseeable circumstances that might hinder video production.
Search for Talents
The purpose of the video will determine the sort of talents you should find.
For testimonial videos, you will need customers that are happy with your product/services.
Scripted stories will require actors to bring your video to life.
You can feature a guest for an exclusive interview for a video podcast.
Obtain Equipment
The video production process will require you to gather some equipment to produce your video. Some of the main equipment needed are:
Microphone
Lighting
Good Camera
A Computer
If ‍your budget is limited, options include renting from others. More equipment will depend on the kind of video content you want to create, and your production schedule will give you an idea of other equipment you will need.
Shoot Scheduling
The shooting schedule should be based on your schedule, location availability, and talent you have hired. Make sure all equipment and people are available and on board before you schedule your shoot.
Production
This stage includes the following steps:
Setting up the video equipment
Conduct interviews or film scenes
Record voice overs if it will be needed
Capture extra footage or scenes to corroborate your story
While following through the video production process, make a preparation checklist. This will help you check off tasks completed and identify those you haven't done.
Ensure you prioritize your video objective and make the storyboard your reference point while filming your footage.
Post – Production
This is the final stage of the video production process. It converts your video project from footage to an edited and ready-to-watch video distributed to your target audience.
The steps in the post-production are:
Edit the footage: in this process, you will select the best footage you recorded during the video shoot. Delete the unnecessary footage. Then combine the clips to make the correct length of video you need and ensure it only contains relevant and flawless content. If you don't know how to edit, some organizations can help you handle the post-production process but that will come with its own additional costs.
You can add sound depending on the kind of video content you are creating. Adding background music and other effects makes your video more engaging to your target audience.
You can also add relevant and eye-soothing graphics that relay your message in the video.
You can download some video editors to remove background noises and make your video more professional.
The next thing will be to render your video. This involves creating a completed video file in formats and qualities acceptable to the platforms you wish to distribute it to. You can use platforms like Twitter, LinkedIn, YouTube, and Facebook; these platforms prefer video formats in Mp4.
Formats of videos should abide by the platform's requirements. Some platforms prefer landscape videos, and others prefer another method.
Distribution
This is the final step in the video production process. Distributing your completed video involves uploading it to the platform of your choice. The most preferred video upload options are YouTube, Twitter, and Instagram. This platform gives you analytics of how your video has achieved its objective set from the beginning.
Then you can promote your video through social media and other websites to drive traffic to your videos and boost engagement.
Conclusion
With a detailed guide on the video production process, it will be easier to produce a successful video that meets your set objectives. Make sure you follow each step to the later and check off every task completed so that none will be left out. In time, you will become a professional video producer.