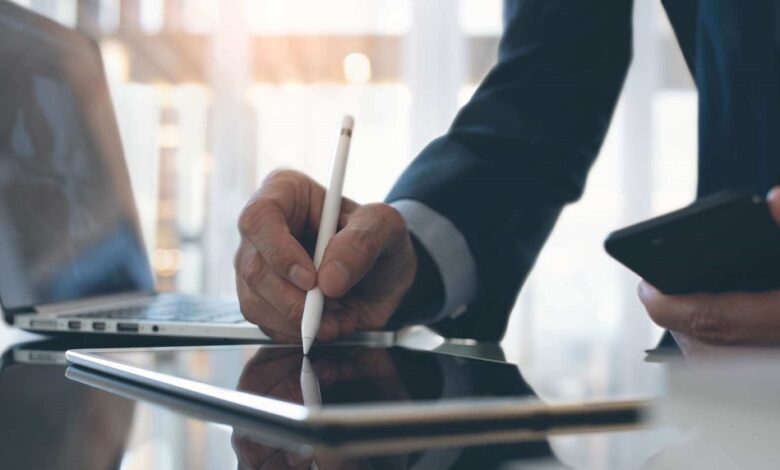 Electronic signature software helps clients who need to sign documents quickly without having to download them. It's even better when it speeds up the signing process for individuals who are working together on a paper. Apart from the simple inclusion of a digital signature, it's therefore easier to bring individuals together.
When seeking for the best e-signature software in the current age, look for anything that does all of the above and more. That is why software is changing to include the internet in the process of simplifying things.
One of the options we offer here allows you to sign, share, and amend a document. What is it that has already gone too far? Continue reading to learn about the factors that influence how we sign files today.
CocoSign – Effortlessly E-Sign Documents Online
In this day and age, there is no need to download anything because we have the internet, cloud storage, and web-based platforms to help us integrate everything. As we will see, CocoSign is one of the solutions that has delivered in a huge way.
It begins by being web-based, allowing you to access it from any internet-connected device. To get everything done, you only need an account. When you join the platform, things dramatically improve.
It features the best and simplest methods for signing and storing papers. You can always use what you have on hand to complete the signature and save it safely for later retrieval. You can also download free get various letter templates from the internet.
It also complies with current standards, ensuring that your digital signatures are legally valid. That's crucial if there's a disagreement over something you signed before. Let's take a look at the underlying requirements to see what you can do with CocoSign.
CocoSign E-Signature Features
What makes CocoSign such a revolutionary web-based software for your e-signing needs?
Easily Accessible
It's a web-based platform that demands the fulfilment of two basic requirements. A good internet connection and a current browser are among them. As a result, you can use it on any device that meets the requirements.
Comfortable Ways to Create a Signature
You can draw, write, or submit a photo of your signature using CocoSign. Both JPG and PNG files are acceptable for the latter option. So, whether you're using a smartphone, tablet, or desktop computer, you may create an e-signature.
Secure Cloud Storage
In CocoSign's cloud, you have a signature and documents that are vital to you. That means taking the most stringent security precautions to ensure that only you have access to your credentials. It complies with GDPR and 21 CFR Part II regulations, and other regulatory bodies.
Someone who does not have a password will be unable to access the account. After the expiry date has passed, CocoSign deletes the files saved in the cloud. You have the option of moving the files to another secure location at this time.
Multiple Signing Enabled
Are you looking for multiple signatures? It is feasible to cooperate with CocoSign. All you have to do now is sign your name and enter the email addresses of those who must receive the paper. You can also choose the sequence in which the signatures are collected.
This means that everyone can sign at the same time, or there can be a collection order.
Editing Features
Before signing the document, you may want to make some minor changes. CocoSign will help you with adding text, fillable forms, and other important features. Don't just sign the soft because it's been sent to you.
Real-time Notifications and Audit Trails
You don't need to double-check the document's signature every now and then. CocoSign features a dashboard that collects all of the relevant information. You can see who has viewed and signed the document. You will receive an alert once the document has been attended to.
The audit trails are another aspect of data collection. This is where you can keep track of all your actions. The list will include IP addresses, emails, and names, and also manipulated documents.
How to Use CocoSign
Do you already have an internet connection and a fully functional browser? Take the following steps:
Step 1: Log in to your account on the CocoSign website. If you don't already have one, build one and then sign it.
Step 2: Click the 'Create Signature' button to begin the signature process. As you wish, draw, write, or upload. Once you've completed your work, click Save.
Step 3: Sign the document with the signature you've created. Upload the document via one of the ways available, and then sign it at the required location.
Step 4: Include the emails of those who need to be alerted if multiple signatures are required. After you've signed the document, you can save it or download it and print it on paper if needed.
FAQs
Is CocoSign better than downloading an app?
Yes, it is superior because it is not dependent on your browser. It requires only an internet connection and does not require the installation of an app. That also means it may be used on multiple devices, which is a plus in these cloud-based days.
What do I need to use CocoSign?
– Your device (smartphone, tablet, laptop, or desktop)
– Internet access
– A browser that works
Will my signature be secure?
Yes, it certainly will. It's encrypted and kept secure in the cloud. The servers are protected with multiple layers of protection, and the platform is HIPAA and GDPR compliant. Someone can only hack your signature if they have access to your login credentials.
What should I consider when choosing an e-signature software?
– The money spent and money saved
– How simple it is to use
– The characteristics were
– Security
– Customer service
Conclusion
Choosing the best software for adding signatures to documents is critical. Things are moving online, but we must not overlook the unpredictability of long-term use and security.
As a result, we recommend a global solution that has already been tried and tested. CocoSign will accept your document in any format and assist you with embedding a signature that complies with minimum standards.
This allows you to relax while getting things done quickly.