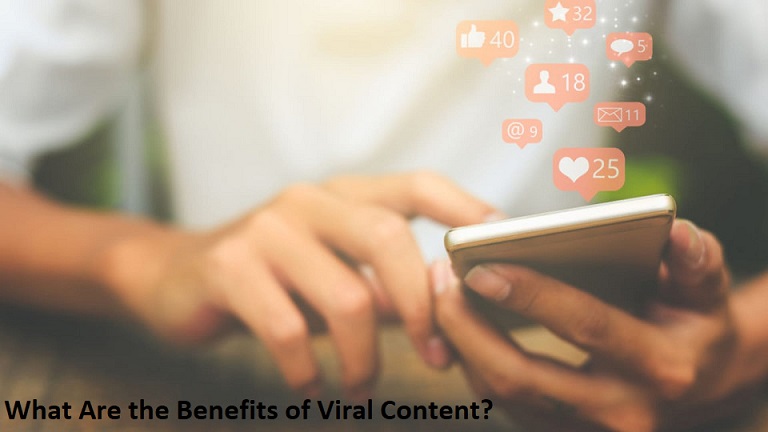 The digital marketing scene has grown highly competitive, forcing marketers to use effective approaches to stay afloat. One approach to stand out and attract attention is through viral marketing. In 1997, venture entrepreneur Steve Jurvetson developed the phrase "viral marketing" to describe Hotmail's exclusive referral-marketing platform.
Basically, viral content is any anything that spreads like wildfire across the internet, such as videos, photos, or memes. Viral content thrives on all social media platforms, but TikTok's creativity and self-expression make it especially conducive to virality. Brands are flocking to this social platform, which has one billion active members and offers endless options to communicate with potential customers.
The following are some of the advantages of viral content for businesses.
Improved Brand Awareness
Viral content is an excellent way to get people talking about your company. On Instagram, for example, the Apple shot on iPhone hashtag encourages people to post user-generated content. With over 20 million posts on Instagram alone, this remarkable viral marketing campaign continues to increase the brand's awareness on social media.
Viral marketing is very efficient in spreading awareness and creating buzz. In 2014, for example, the ALS ice bucket challenge swept the internet, with people posting videos of themselves being dumped icy water. The ALS Association was able to channel $96.4 million to its purpose thanks to the viral campaign, which raised $100 million in 30 days.
A viral marketing campaign's impact can extend for months or even years. In such cases, people continue to talk about your business, resulting in increased organic traffic and leads.
Mainstream Media Exposure
One of the benefits of viral marketing is the potential for mainstream exposure. Typically, mainstream media outlets highlight viral content on hot issues and promote creative businesses.
Despite the fact that many businesses are switching from traditional to digital advertising, mainstream media still has a lot of power and influence. A national highlight from NBC, CNN, or CBS, for example, will provide you national visibility. Smaller media sites will then feature your viral content, increasing your local visibility.
Enhanced Credibility
People are leery of intrusive advertising that pushes items and services because ads assault them on social media and internet. Because viral content is less intrusive, your target audience will react favorably and be more willing to form a personal relationship with your company. Your credibility rating rises as more people share your viral content and talk about your brand.
Dollar Shave Club's viral debut video from 2012 is one of the best viral marketing instances of viral content's power to build credibility. Michael Dubin, the company's founder, wanders through the warehouse in the video and makes amusing remarks about their service.
The film used a combination of humour and storytelling to grab people' attention and garner national notice. The Dollar Shave Club received 12,000 orders in the first 48 hours after Dublin released the video, effectively shutting down Dubin's computers.
Since then, the movie has been watched by over 20 million people, and the brand continues to profit from word-of-mouth marketing. Dollar Shave Club grew from a small business in 2012 to a $1 billion acquisition in 2016. It all started with a low-budget viral video.
One of the advantages of viral content is that it piques people's attention and encourages them to learn more about what you have to offer. Even if individuals don't buy your new goods right away, they remember you for future purchases. Embed viral content in blog posts, web pages, infographics, and social media accounts. You can also use digital signs to entertain and engage customers by displaying the viral campaign.
Low Cost
Viral content's minimal advertising costs are ideal for startups and small businesses with limited marketing budgets. Social media marketing is typically costly. The best part about viral content is that it generates the majority of social sharing, which means you spend less money on social media ads and commercials. Also, if mainstream media sites show your viral piece of content, you reach a wider audience than you would with other advertising channels.
But, you must balance viral marketing's inexpensive advertising expenses with ingenuity. Essentially, a good viral campaign relies on creativity. A brand evangelist or influencer may also be required to get the ball rolling on social media.
Quick Growth
One of the few marketing tactics that produces rapid, exponential growth is viral content. A viral campaign typically results in greater online traffic and more sales income due to its high visibility.
As sales grow, viral marketing creates a lot of data for firms. You may then use this information to create buyer personas and identify potential customer segments to better your content marketing strategy.
Final Word.
Brand awareness, web traffic, and reputation all benefit from viral content. Furthermore, viral marketing is a low-cost and effective method of achieving rapid growth in a short period of time. A successful viral campaign, on the other hand, is hard to achieve. Remember that viral content elicits an emotional response and piques loyalty of customers.