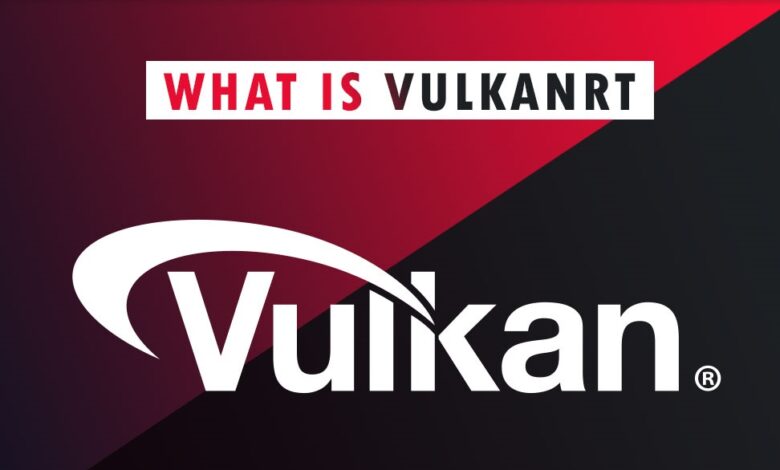 Those who create games are true innovators; yet, have you ever considered if they would be able to do their jobs as well if it weren't for the technology that allows these games to play on computers and consoles? As a result, technology is at the heart of every game you see and play on your screens.
The APIs, including such DirectX and VulkanRT, allow your computer to create a welcoming atmosphere on your screens for your games so you may fully enjoy them. The Vulkan Runtime Library, often known as VulkanRT, is an API that allows modern 3D-rendered games to work with the graphics card and internet chipset properly.
What is VulkanRT? Is Vulkan Runtime Library Safe?
Given the importance of the Vulkan Runtime Library, this page will attempt to provide all pertinent information about Vulkan RT. Is VulkanRT a secure platform? So, let's get started.
The VulkanRT appears to be related to Star Trek based on its name, but to burst your bubble, it is not. Vulkan Run time Library is a low-level API that tries to bridge the gap between games software and graphics hardware required to run certain 3D games and applications on your PC or Mac.
Because VulkanRT is created and supported by a variety of businesses, including Valve, it aids in the development of better 3D apps while consuming fewer system resources to operate them, providing somewhat better advancements than DirectX and other development APIs. VulkanRT has such a high level of satisfaction that if any of the Desktop computers are running Vulkan Runtime Library, you can be assured that the game will perform far better than it did with other APIs.
VulkanRT-based programmes utilise balanced resources to make sure improved stability, and also unlock other critical capabilities for running complex applications and high-end games on the computer.
If you have VulkanRT installed on your computer, take caution when using it. It can be installed automatically when third-party graphic drivers from AMD and NVIDIA are explicitly installed.
Is VulkanRT safe, you might wonder. As a result, the answer is yes. It is completely safe. It is not expected to require any system resources on its own; but, when running a graphic-intensive game or application, you can see a few related system processes.
If you're still worried about the Vulkan Runtime Library's authenticity, you can use Windows' built-in malware scanner to verify it. There's also the option of manually installing Vulkan Runtime Library. If you don't like VulkanRT, you may disable it from the Windows Settings menu at any moment.
Ways to Install VulkanRT Manually
Crysis Remastered, Half-Life, Alyx, Red Dead Redemption 2, and other 3D applications and games rely on VulkanRT. Vulkan Runtime Library is required for all of these to work properly. Installing a specific game or application may result in VulkanRT's newest version being installed in some situations. If Vulkan Runtime Library is not installed automatically, you can try updating graphics drivers from the manufacturer's website, or you can install the VulkanRT SDK directly. VulkanRT is also available as a standalone option on the NVIDIA website. It will install the Vulkan Runtime Library and also software, enabling games and applications to run.
The stable, general release drivers, and the newer beta drivers, are available for download; but, they come with flaws and other difficulties. When the installation file has finished download, run it and follow the on-screen instructions to install VulkanRT. Once the Drivers have completed their installation, you must restart the PC.
Removing the VulkanRT from Windows10
If you've had enough with VulkanRT, you may disable it from the Windows Settings menu. Though removing VulkanRT prevents games from working, if you're still bent on having it removed, here's how to do it.
To start, right-click the Start menu and select Settings from the menu that appears.
From the Settings menu, go to Apps> Apps & Features. In the search field, look for the Vulkan Runtime Libraries or the VulkanSDK software.
You can also manually scroll through the menu to find it. Once the entry has been located, select Uninstall > Uninstall to begin the removal procedure.
Remove Vulkan Runtime Library by follow the on-screen directions in the uninstaller window. If you're intent on getting rid of VulkanRT, reboot your computer to be sure it's gone for good.
Checking for the Genuineness
Because the Vulkan Runtime Library is a unique and little-known API, you should be worried about the VulkanRT programme running on your machine. Because some malware hides behind the names of legitimate software, it's best to double-check.
To make certain that VulkanRT is authentic, look at where it is installed first. If you manually installed VulkanSDK, for example, the source files should be in the C: VulkanSDK directory. The VulkanRT should be found in the C: Program Files (x86) VulkanRT folder if the graphic driver has installed it.
After you've successfully located the VulkanRT files, run Microsoft Defender to scan your Computer for any infections. Follow the appropriate steps:
Right-click the directory containing the VulkanRT source file in a new File Explorer window. If you have Microsoft Defender installed, select Scan with Microsoft Defender. Similar options are available for the 3rd antiviral provider.
Suppose Microsoft Defender locates the APIs in the correct location and declares your PC malware-free in the VulkanRT installation folder. You didn't have to worry about anything in such scenario. If the problem persists, you should run a Microsoft Defender Offline scan to track down and remove the malware. You can also use a 3rd antivirus solution to perform a similar boot scan.
Final Words:
One of the most important components for online 3D games is Vulkan Runtime Libraries. You may need to reinstall your games and upgrade your graphic drivers if you don't have it, or you may need to reinstall your games and upgrade your graphic drivers to restore functionality. VulkanRT may be resistant to malware attacks due to its quirky nature; yet, there is no harm in having it scanned for viruses using Microsoft Defender boot scan and 3rd software.