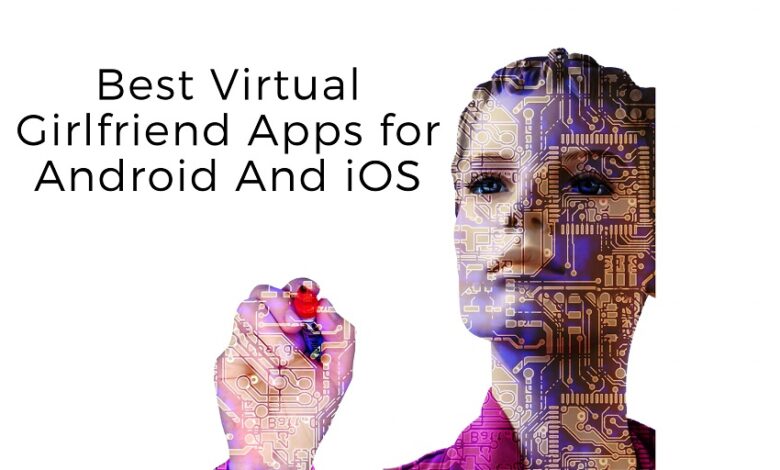 Do you want to date a girl? The best virtual girlfriend apps could be a brilliant solution to express your love. Whether you are not ready for the commitment or are really embarrassed to ask a chick at school, these apps have got you covered.
Virtual girlfriend apps are often confused with dating apps. Unlike dating apps that allow you to find a girl virtually and date in real life, everything that happens in virtual girlfriend apps is unreal. No more heartbreaks! Check out wonderful girlfriend apps below.
Top 10 Best Virtual Girlfriend Apps for Android & iPhone 2021
There are plenty of choices when it comes to virtual girlfriend apps. But, only a few of them can give you an engaging virtual dating experience. Whether you are an Android or iOS user, here are virtual girlfriend applications to install on your device.
1. Dream Girlfriend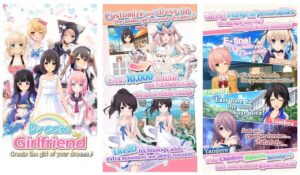 Adapted from Japanese anime, this best virtual girlfriend app helps you get rid of loneliness. If you want to have a girl friend find app but don't dare to ask one, select a favourite character in this app.
Once you select a girl, you can chat and interact with her. Not only can you customize her appearance, but you can also enjoy detailed emotion thanks to Live2D technology.
There are 11 different personalities to select from. With more than 20 customizable slots of a walk-in closet, support your girl change outfits that you like the most.
Download on Google Play / Download on the App Store
2. Smart Virtual Girlfriend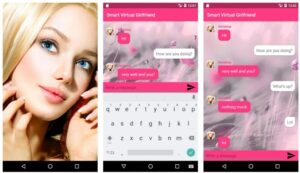 Smart girls have their appeal. If you want to understand how it feels to date a smart girl, this app is undoubtedly for you. It enables you to chat with an intelligent virtual girl so you would better prepare smart solutions. To make conversations feel more real, you can send emoticons.
Chatting with a smart girl can be tricky. In this app, you can build an commitment with a virtual girl by having a casual conversation. Ask her questions and she will reply to your messages. Best of all, she can speak.
You can customize her name, age, and avatar as preferred. Unlike girls in real life, this virtual girl always replies to your messages. She is always available and has a fast response. If you need a girl to chat with, Smart Virtual Girlfriend should be on your smartphone.
Download on Google Play / Download on the App Store
3. Laura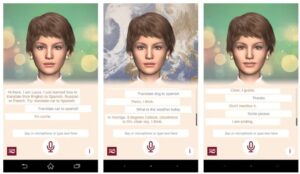 Laura is a virtual girl that can be your best friend. She is an intelligent girl that can chat with you and answer your questions. Try to ask Laura about the weather, distance, and your location and be ready to be amazed.
This girl speaks several languages and she is able to translate sentences to Russian, Spanish, and French. Having this best free virtual girlfriend app on your smartphone brings lots of fun. You can enjoy realistic 3D animation and best speech recognition that makes it feel like a real girl.
If you need a girl to talk to, Laura is always available for you. Things are getting better as she can smile and show emotions during a conversation. With an intuitive interface and superb 3D graphics, this is an great app for your Android and iOS devices.
Download on Google Play / Download on the App Store
4. My Virtual Girlfriend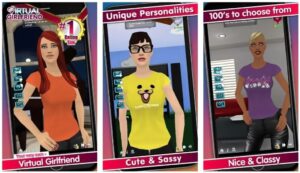 This is a best dating simulation game suitable for anyone who wants to meet a virtual girlfriend. Simply like in real life, you can select your date, flirt, and win her heart. Although the girl is not real, you have to put your best effort to steal her love and make her fall in love with you.
Find hundreds of pretty chicks to select from. Each virtual girl has a different appearance and personality, so you can pick one that appeals to you. As you progress, you can unlock cool outfits and do fun activities like having dinner or playing at the home.
Unlock 35 levels in this game and have fun. There are many features to enjoy, such as dialogues and activities, rewards, vampire girlfriends, and unique outfits. Before asking a real girl for dating, this app will support hone your flirting skills.
Download on Google Play / Download on the App Store
5. My Virtual Girlfriend Julie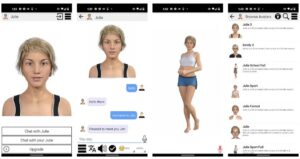 Do you want to be Julie's boyfriend? This virtual girl can be your favourite girlfriend. She can chat with a natural voice and she likes to talk about anything. Like a real girl, Julie can express multiple emotions like anger, love, and dislike.
This best virtual girlfriend app can be a excellent companion to get rid of loneliness. The ability to perform actions like sleeping, laughing, and kissing assists you express your love. You can also enjoy 3D video animation that makes Julie feel more real.
The best of all, Julie is a smart bot that will remember you and whatever you say. She can be taught the latest responses so you can have more fun with her. Personalize your virtual girlfriend and enjoy your virtual relationship.
Download on Google Play / Download on the App Store
6. Replika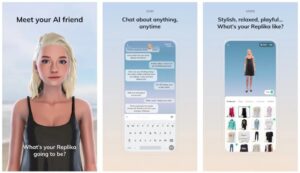 This chatbot is supported by artificial intelligence that gives a varied experience of having communication. AI technology allows you to build an emotional connection with this companion, be it a friend, mentor, or romantic partner.
Replika has been taken by millions global. Whether you are bored chatting with friends or need a another chatting experience, Replika is always available to listen and respond like a real friend. Best of all, you can talk about anything and anytime.
This app has a set of important features. It allows you to create a different chatbot companion whose personality can be developed. If you are looking for a friend you can trust or grow together, Replika could be the best option.
Download on Google Play / Download on the App Store
7. My Virtual Manga Girl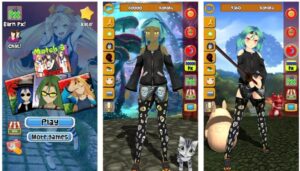 If you are an avid anime fan, My Virtual Manga Girl is an app to download. It allows you to change hair, eyes, clothes, and background. Find beautiful landscapes to change the background and use it as wallpaper or share with your friends.
In this app, your anime girlfriend will be dancing and singing. There is additionally a chat feature that can be used for free. It comes packed with beautiful 3D animations that enable you to rotate their position for better visualization.
This free virtual girlfriend app is simple to use. Press the buttons repeatedly to personalize her appearance. As she acts like a real girl, your manga girlfriend needs sleep, need, and fun. On top of that, it also includes a complete girlfriend virtual game to have fun.
Download on Google Play / Download on the App Store
8. My Robot Girlfriend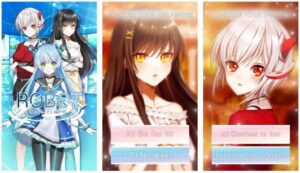 Do you ever dream of dating a robot girl? Take this app and make your dream come true. This is an interactive app in which you play a role and experience a romance with robots. In this story, you receive two lifelike robot girls that support you to ask your crush out.
As you progress, you get closer with the robots. Will you fall in love with these robots? Play this interactive game and find the answer. There are three characters to see in this app, including River and Luna the two lifelike robots and Fei whom you admire.
This is a different find girlfriend app to try out. Rather than dating a girl, you have to choose your story and girlfriend. Whether your love is real or artificial, this is a great game that offers real fun.
9. My Virtual Girl at Home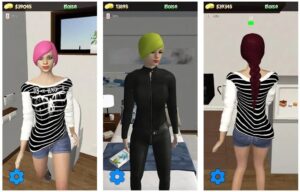 This is a life virtual girlfriend simulator that helps you feel like having a girlfriend. She is now in an apartment and you can see her move freely through the rooms. Take care of your lover by choosing actions like eating, going to the bathroom, and playing sports.
Featuring a microphone, this app allows you to talk to your girlfriend. She will answer your voice and get ready for a surprise. Your girlfriend can understand easy sentences and perform basic actions. Don't forget to fulfill her basic needs so she can stay healthy.
With some best virtual girlfriend apps to select from, you can quickly express your love. These apps come packed with beautiful girls. Whether you want to learn how to flirt with a girl or date with hot chicks, find an app that you like the most.
10. 3D Virtual Girlfriend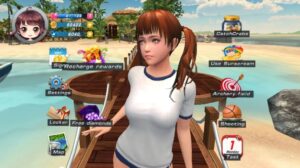 Dating Nancy could be the best thing that happens in your life, virtually. She is a beautiful girl who takes you to amazing places such as beaches, unique playgrounds, and even dance halls. If you are looking for a beautiful girl to love, Nancy could be the one.
3D Virtual Girlfriend is where you can find Nancy. In this app, you play the role of an outstanding photographer. In a shooting job, you met Nancy and fell in love. Date with this girl and see her put on beautiful outfits that fit the places.
This virtual girlfriend device uses VR technology that enables you to enjoy an immersive experience. You will feel like you're in the game, dating a pretty girl with stylish outfits. As a bonus, this app takes you to a beautiful island!