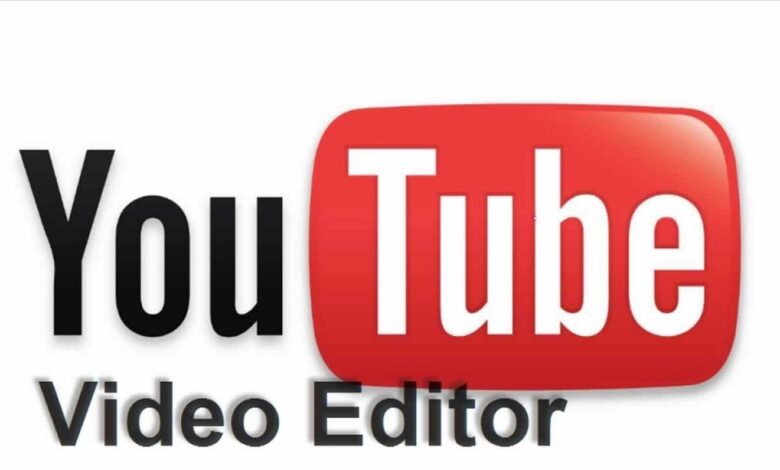 YouTube has grown into the most prominent platform with millions of videos. It is used as a video-sharing and a video streaming app. A lot of internet users look for YouTube videos for whatever needs. It is because the videos provide descriptive detail visually. YouTube became the best video hosting tool upon its launch and has become the most used entertainment option. It is eventually replacing the traditional TV watching practice by letting people watch their favourite shows, movies, etc., at any time. As a YouTube host, you can make the most of your posts by adding the best audio and video effects. It will add a professional editing look and hence attract lots of subscribers. If you aren't sure of picking the right tool, then you are in the right place. We will guide you to select the possible best video editing apps for creating stunning videos that can be shared on YouTube.
Top 10 Best Video Editing App for YouTube
Have a looks at the best video editing apps for YouTube with the best of tools.
DaVinci Resolve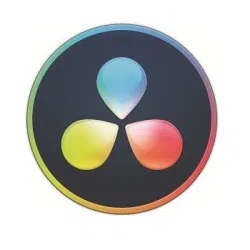 Make better YouTube videos with DaVinci Resolve Editor. It is one of the best YouTube video editing apps to provide a professional touch. DaVinci Resolve is an all-in-one tool to work on 8K editing, visual effects, colour correction, and audio post-production. It uses machine learning to turn on powerful features like speed warp, facial recognition, etc. Users can apply effects and grades to the video clips and upload them to YouTube. With the Cut page, you can import, edit, and trim videos. It also lets you add transitions, titles, match colours, mix audio, and more. DaVinci Resolve's Cut page will transform your YouTube video into the best version ever. Different notable features include a dual timeline, trim interface, source tape, export, compact editing, etc.
Free on Window, Mac, and Linux

It is available, while DaVinci Resolve Studio 16 costs $299
Adobe Premiere Rush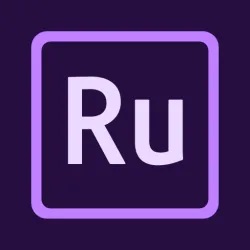 Editing YouTube videos is comfortable with Adobe Premiere Rush. It is a simple-to-use video editing software for Windows, Mac, and smartphone mobiles to transform the way you create video content. Users of Adobe Premiere Rush can edit videos using simple tools for audio, motion, and graphics. It is the free best Video Editing App for YouTube that lets you use professional templates, add animated text, and more to make your video look attractive. It helps to change colour, font, size, and more based on your brand. You can create footage from anywhere, and your editing will sync on the cloud. Use eye-popping effects, speed, or slow down the clip and do more just before sharing it on YouTube.
Free on Android, iOS, Windows, and Mac

Start for available and get it at $9.99/mo or $119.88/yr.
iMovie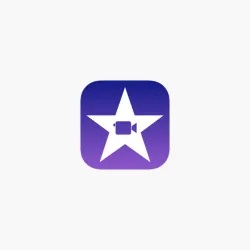 Create the best videos and upload them on YouTube at no cost with iMovie. It will let you make videos from the first to ending scene in 4K stunning quality. iMovie has dozens of animated title styles to select from and customize its font, size, colour, etc. It supports adding other special effects like slowing or speeding the shots. iMovie offers ten creative video filters, and you can choose any of them to add a cinematic touch to your YouTube video. Add built-in music effects or record your voiceover to create the best of video. It even supports using 80 smart soundtracks that will adjust to the length of the video. With the iCloud or AirDrop help, you can start editing on iOS to resume it from Mac and vice versa.
Works on Mac and iOS

Free at no cost
Blender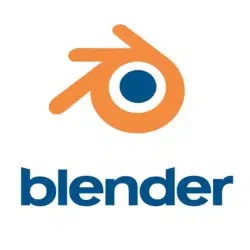 Edit your videos and upload them on YouTube in the best top-quality with Blender. It is an open-source 3D rendering software that supports video editing. Blender is the Best Video Editing App for YouTube with basic editing options. In addition to this, it also helps more complex tasks similar to video making, colour grading, and more. With Blender, you can use transitions, filters, speed control, adjustment layers, etc. It supports 32 slots for adding video and audio clips, effects, and pictures. With this, Blender can create incredibly complex videos. It is a great option if you want to produce a YouTube video with entirely professional top-quality.
Free on Windows, Mac, and Linux

It is available and open-source
Final Cut Pro X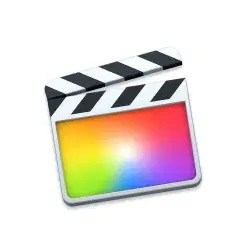 Get your video editing works done professionally with Final Cut Pro X. It is a non-linear editing app that can be used as a best Video Editing App for YouTube videos. Users can carry out post-production in the best way. With Final Cut Pro X, the editors can create and edit more complex projects. It is a handy option to edit YouTube videos with innovative features like voice noise reduction, motion and compressor, and more. With the professional colour grading tools, you will be able to edit every pixel until it attains perfection. It features a modern Metal engine, and thus you can edit more complex projects. Final Cut Pro X will let you work with larger frame sizes, higher frame rates, and effects.
Available for Mac

Prices $299.99
FilmoraGo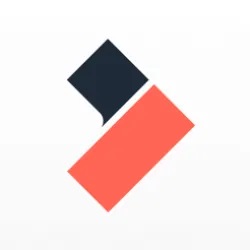 Access the easy-to-use editing features with FilmoraGo. It is an example of the best video editing apps for Android and iOS that will better transform your stories. The essential tools in FilmoraGo include trim, split, transitions, canvas, reverse, speed, and more. It has special effects to take your videos to the next higher level. The user of FilmoraGo can add stickers, filters, and text in addition to the magical impacts. FilmoraGo includes royalty-free music that you can instantly add to your YouTube video. Otherwise, you can use sound effects on the built-in library or record your voice to add it to the video.
Available on Android, iOS

It is free, and in-app prices start at $1.99
HitFilm Express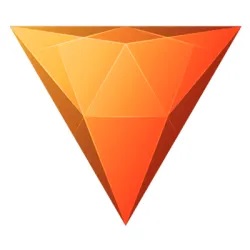 Get HitFilm Express, a fully loaded and best video editing app for YouTube. It is a free tool with professional-grade VFX tools. With this, the video you edit will get the great version. HitFilm Express is a useful tool for beginners to the gamer, YouTubers, and any creative artists. It helps full 2D and 3D compositing. You can choose between 410+ effects and presets to apply it to your videos. HitFilm Express provides unlimited tracks and transitions. With the user-friendly interface, editing the footage is made easier. It included tutorials, and hence anyone can learn the advanced video editing features. You will get access to advanced cutting tools, audio and video filters, layers and masking, compositing tools, and more.
Accessible on Windows and Mac

The basic plan prices €29.97
Clipchamp Create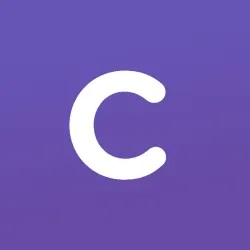 Create videos for YouTube in the top-quality with Clipchamp Create. Start using this best video editing app for YouTube without editing experience. You can use Clipchamp Create to create incredible videos from the browser itself. Select from a large number of ready-to-use and completely customizable templates. Just by dragging and dropping the video into Clipchamp Create, you can start editing it. It helps basic editing features like trim and cut, split and combine, rotate, crop, flip and mirror, etc. You can also add audio, images, text, supers, and titles in inclusion to this. Adjusting balance colours and backgrounds on your YouTube video is comfortable with Clipchamp Create. You can even use filters and transitions to create a video slideshow.
Available Online

Get the Basic plan for available, Creators price $9/mo or $27/yr, Business prices $19/mo or $156/yr, and Business Platinum prices $39/mo or $324/yr
Lightworks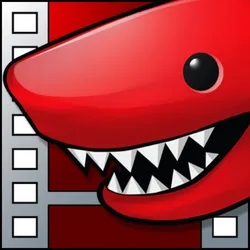 Get Lightworks if you want to create YouTube videos using advanced video editing tools. It is an award-winning and best video editor app for YouTube. With Lightworks, you can edit YouTube videos just like a pro. It features a comfortable and intuitive user interface. Whether you are new to video editing or a pro, Lightworks has all the necessary features. It has high precision video trimming, 100+ FX's, Multicam help, etc. With the premium version, you will get 4K video support for YouTube videos. It will also deliver content in any formats from SD, HD, 4K, variable frame rate media, and beyond. It supports simple timeline editing and trimming functions, real-time ready-to-use audio, and video FX.
Accessible on Windows, Mac and Linux

It prices $25/month
CyberLink PowerDirector 365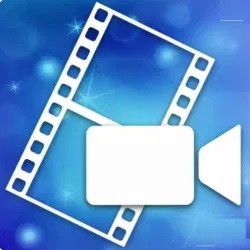 One of the free best video editor apps for YouTube is CyberLink PowerDirector 365. It will let you take full control of your YouTube video production. You can select from more further than 200 video editing tools to turn your original video into the top-in-class. CyberLink PowerDirector 365 is a useful tool for both beginners and professionals. Get unlimited access to design templates, plug-ins, cinematic effects, titles, and more. You can select from 190+ background music tracks with 480+ sound effects. With the shape designer, you can edit and customize the shapes and is perfect for YouTubers. It uses motion graphics, title overlay masking, advanced motion tracking, and more.
Accessible from Android, iOS, Windows, and Mac

prices € 4.33/mo or pay € 51.99/yr
Our Opinion
Despite using the top-quality camera, you also need the best video editing app to edit the record YouTube videos. Editing requirements differ for every different user and the purpose of the video. So, you can select the right apps or software that satisfies your need. Most of them are inexpensive and available for free, while others price some bucks as they let you access advanced features.