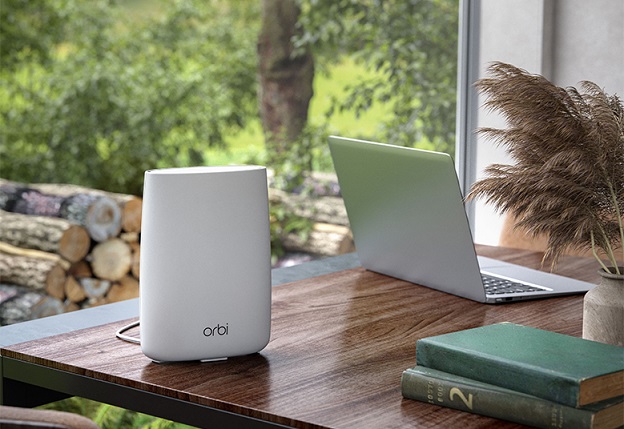 Do you intend to update the firmware on your Orbi? In that case, you've come to the appropriate post. Here, we'll walk you through each process of updating the firmware on your Orbi. Orbi firmware can be updated in a variety of ways, however this process describes how to use orbilogin to update Orbi firmware. So let's get started right away and stop wasting time.
A Step-by-Step Guide to Updating the Orbi Firmware
Get it for both your router and satellite if you want to update the firmware on your Obi. By doing this, you can maximise the functionality of your Orbi and make use of the internet on all of your Orbi-connected devices.
First, save the Orbi firmware appropriate for the model of your device to your computer. You can also unzip the file (if needed).
Now, plug your Orbi to a working electrical outlet and press the power button.
Open a web browser on the device where you downloaded the firmware update next.
Enter orbilogin.com in the address bar of the website to continue.
Quick Tip:
You can experience issues like orbilogin.com not working if you don't use an updated web browser to access orbilogin.
You will then be prompted to enter your login and password. So, emulate them.
Note:
In order for the Netgear Orbi login process to function, you might need to use the new login information if you changed the default login information for your Orbi.
Click OK to access your Orbi's dashboard after entering the required data into the fields.
Activate Administration by going to Settings > Advanced > Administration.
Under the Administration tab, choose the option to update the firmware, and then select the option to update it manually.
On your screen, this will show the option to update the firmware.
Select the file you downloaded earlier by clicking Browse right now.
When choosing the file to upload to your Orbi's firmware, be careful.
After selecting the file, click Upload to begin the Orbi's firmware update process.
The firmware update process could take some time to complete. Don't use your device for anything else and be patient.
You will be informed once the Orbi's firmware update is complete.
The entire topic of this article is how to update your Orbi using orbilogin.com. We hope the entire process goes well for you.
Sometimes users claim that a firmware update caused their Orbi to cease working. Try the steps below to fix the issue if you're experiencing the same thing:
Fix: Following a firmware update, Orbi isn't working
If you unhook your Orbi satellite and router from the wall for a while and then plug them back in again, they will work better.
Make that the Orbi's firmware version you just updated is not faulty.
Examine the cable between your Orbi router and satellite to see if it is damaged. Additionally, make that your devices are receiving adequate power and that it is not changing.
Verify that you have updated your Orbi's firmware to the correct version. If not, you must set your device to its factory settings and set it up once more.
If you follow these steps, you can rapidly get your Orbi working again. Post your query in the comments section if you need further assistance to advance your Orbi experience. Tell us how you found out about the post as well.