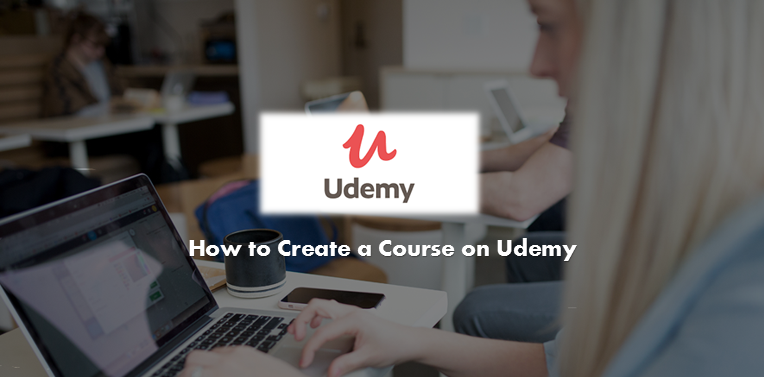 Indeed, you are not the only person interested in learning how to create an Udemy course!In recent years, selling courses has become a popular method to generate passive income online. Udemy is the largest e-learning marketplace, with over 50 million students and 57,000 tutors.
This signifies a wealth of revenue-generating options and explains why the platform continues to attract worldwide interest from aspiring online tutors.Most course creators join Udemy — or any other platform, for that matter — for the enticing prospect of making financial independence while positively affecting the world.
If you wish to learn how to create an Udemy course, you have come to the right place.This guide provides the required steps and pro advice from top-earning Udemy course creators.
In addition to giving you steps and valuable time, we will provide you with the tools and resources to immediately start creating courses, disseminating vital information, and raking in cash!
How to Create an Udemy Course: A Step-by-Step Guide
Step 1: Selecting What your Udemy Course will be About
This may seem like a simple step, but according to Jack Pitman, an Udemy Course Creator, many aspiring course creators want to create a course but have yet to decide what they want to make a course about.
Indeed, it is not sufficient to declare, "I'll take a Python course."
According to Louise Croft, you must align your course concept with the level of demand while keeping in mind your competition in the Udemy marketplace.
Using Udemy's Market Insights tool, you can determine this.
Here are some important points:
You may proceed with a topic in which you are already a pro. Using the Marketplace Insights tool, you can examine alternative high-performing courses if demand is saturated or insufficient. Select the method that most intrigues you and begin your investigation. It is crucial always to find a system to improve the chosen path. This is what will distinguish you.

Once you've selected what to teach, identify your target audience and map out the course objectives you want them to attain. It will be crucial when you start creating the landing page for your course.

Utilize tools for keyword research to optimize your title. In essence, keyword research tools provide you with the most frequently used search terms and phrases in your category. For instance, if you are instructing Python, you will encounter search terms such as Python for Beginners, Zero to Hero Python, Learn Python, Python 101, etc. Keyword research tools enable you to understand all of these terms so that you can decide how to create your titles for increased visibility. Useful free tools include Ubersuggest, Google Trends, Keywordtool.io, and others.
Step 2: Laying the Foundation
This stage involves planning and detailing your course of action. It is not recommended to begin with a particularly lengthy course. Typically, four to six hours of content is recommended. In addition, you would need to divide your course into sections, including an introduction and a conclusion, to make it easier. Each section must also have a list of subtopics.
Each of your videos should be between 2 and 10 minutes long. However, feel free to make videos that are more practical and longer. Just attempt to make things brief and concise. Also, ensure that you briefly summarize the purpose of each section and provide descriptions for each lecture. This will give a rich, detailed quality to your course.
It is recommended that you script your content, but if you're more experienced and prefer to improvise, you may want to make bullet points for each issue, so you don't leave out advisable information.
Decide the visual presentation of your content: Talking head? Slides? Screencast? You decide. Additionally, you may combine these forms to add variation to the table.
Awesome stuff. You should provide various resource materials, PDFs, quizzes, exercises, and projects, among other things, to keep your students involved and give your course a hands-on feel. Consider the giveaway portion of your system – the artefacts that your students will hold once the course is complete.
At this point, you should be fine with making a fully-fledged sales page for your course. Feel free to jot down any issues you might need to remember to include on the sales page, but it is optional. Concentrate more on making the course. After you've estimated the value of your course, you may utilize this information to construct your sales page. We shall discuss sales pages in greater detail later.
Step 3: filming Your Course
Herein commences the dirty work. Once you begin developing your Udemy course, you will understand why filming your lecture is expected to take so much time. Do not rush it! When a course's video and audio quality fall below Udemy's courses, it is typically rejected.
You must first determine whether you will be filming yourself, your screen, or both! This depends on the course you are instructing. However, more practical courses will need you to demonstrate what is happening on your screen.
Pay close attention to the sound quality. Invest in a high-quality microphone. Film in a calm film, but avoid empty rooms with echoes. Udemy course developer David Power movies in his automobile!
Additionally, your lighting should be taken seriously. You can film outside during the day or invest in lighting equipment. Just make that there are as few shadows as possible and that your face is well illuminated.
If you have an iPhone for filming, you can capture excellent videos with its camera. However, if you could invest in a good camera, that would be fantastic. Generally, Udemy recommends at least 720p HD video quality. Additionally, ensure that you have a tripod or other equipment that may aid stability.
To record your screen, you can use screencasting software, such as Camtasia, OBS studio, etc.
Keep the recording if you become sidetracked, sneeze, curse, or your kitten enters the scene while filming. Just keep going. The objective is to reach the finish line. By the time you're finished editing, you'll have eliminated every unneeded element!
You do not need a studio and filming equipment of the highest calibre to start.
It is always possible to send a test video to Udemy if you need clarification on the quality of your video, and a team will provide feedback within a few days.
Step 4: Refine Your Course
This is what the industry terms post-production. At this stage, you can edit your videos by removing any instances of sneezing, cursing, or mispronunciation. In addition, you may divide the enormous film into sections and small lectures, add words to emphasize essential points, experiment with colour effects, blur sensitive information, add transitions, and make noise reduction, among other options.
You transform your footage from its raw state to a more refined form.
Numerous video editing programs can accomplish this. Indeed, several Udemy course creators utilized Windows Movie Maker, but since Microsoft discontinued it, other options have surfaced.
Animatic, our easy-to-use and magical video editor, are highly recommended for Windows 10 users. You can edit your videos like a pro using Animotica, even if you need an in-depth understanding of video editing!
The Linux-based operating system Lightworks may be of interest to you. Your demographic is likely to be iMovie users if you use a Mac.
You may also find useful information in the 107 Tools for Vlogging blog.
Step 5: uploading videos to Udemy
You can upload your video after editing each section individually or utilize Udemy's sophisticated bulk uploader to upload everything at once. The bulk uploader on Udemy is relatively easy to use. You only need a small amount of time to comprehend the environment.
To upload your videos:
Visit Udemy and sign an account for free.

After registering and logging into your profile, select Teach on Udemy.

On the following page, select Instructor. Answer the subsequent questions by clicking Continue after each response.

Click Create Your Course on the next page and fill out the subsequent forms with answers to basic questions regarding your course.

You will be transported to a new page where you can upload your videos immediately after adding a title, which can be edited afterwards. Proceed directly to Create Your Content.

Click Curriculum to upload your videos section by section, or use the Bulk Uploader on Udemy to upload them all at once. Additionally, you can upload resource materials for each team.
Try this step immediately to observe how the environment appears, even if your course is free. You will be able to acquaint yourself with the system beforehand.
Step 6:Create your course's landing page in.
Your landing page is essential to your Udemy success. This is where potential students decide whether or not your course is worth their time and money.
Making a landing page was intended to be easy. It essentially consists of:
Your Course Title: The chosen title for your course. Make it concise, specific, and plausible. As an illustration, Complete Python Training: From novice to expert in Python. Here is an Udemy guide.
Your Subtitle: A concise outline of the course's content. You may use up to two relevant keywords, but don't add them. Example: Learn Python like an Expert! Start with the fundamentals and progress to creating your applications and games!
Course description:This course provides additional information about your course. Inform your prospective students about the course of your course and the level of skill required to participate. Any benefits? What types of projects were included? How long does the course last? How many lectures does it contain?
You can also list the most engaging themes in your lectures using bullet points. Include a list of the benefits each student will receive from your course. Feel free to draw inspiration from the landing pages of your competitors' courses, but never plagiarize! Be sure to emphasize important points that you want prospective students to notice.
Course Image: This is the thumbnail for your course. The image is what will entice potential students to click on your course. However, it must be extremely engaging and "clickable." The good news is that if you do not know how to design a thumbnail, you can send a request to Udemy and let them make it for you. If you are making your course image, make that you are not infringing on any copyrights. Here is an informative guide from Udemy.
This is where you provide prospective students with a glimpse of what to expect from your course. You may make a separate video for this purpose, utilize your course's introduction video, or provide a free preview for any lecture that you find engaging. Remember to limit your previews to two to four minutes.
Instructor Profile: This is your opportunity to sell yourself. Describe yourself and your level of experience to your students. You can employ motivational techniques by recalling instances in which you struggled with the skill you are teaching before achieving success. Include some interesting facts about yourself to demonstrate that you are not dull.
You can also include links to your social network accounts.
Step 7: Submit for review
After completing each step, verify that nothing has been left out. Then, click Submit for Review. You will receive a response from Udemy's team once you submit your course. They will review it and either approve it or provide feedback on improving it!
Step 8: promotion!
If your course is accepted, you will be exposed to millions of eager students searching the Udemy marketplace. However, if you wish to take advantage, it makes sense to push your course.
Paid promotion
Some people even spend money on Facebook advertisements. You can use this to generate free traffic if you have an email list or a following on YouTube.
Free promotion
According to Louise Croft, a second way to obtain free traffic is to visit relevant Facebook groups and give the course for free to a small group of people. You will get interested from people who will provide you with their emails. Upon approval, you can send your course to a select few immediately. It is important to ensure that only a few people get this free, and that they will go through the course, give you feedback, and drop an honest review.
Don't neglect the most reliable network you already have – ask your friends and family for their honest feedback before you launch your course.
That way, if you did a great job, you will get five-star reviews, which will help boost your analytics and make Udemy push you to the front lines.
Tips for Udemy Creators!
If you're a newbie to the world of course creation, there are mistakes you're likely to make, and this section helps you avoid some of them. Also, you'll get insight into a few things you can do to have a better experience.
That said, here are some tips from the pros:
Udemy recognizes several file formats—.mp4, .flv, .wmv, .mov, etc.—but if you want a hassle-free experience on Udemy, use .mp4 videos.

If you combine videos and slides, your slides should be in .pdf format.

Keep your courses private. You can do so for a select few in the opening stages of your studies as long as you follow them up to ensure they complete the course and leave you reviews. Other than that, giving your courses for free will result in massive sign-ups, but your engagement will be low because many people just like to pile up free courses. Worse, some of them may leave bad reviews after casually going through a couple of lectures and needing help understanding something. This will ultimately sink your Analytics, turning your course into a failure. You're better off selling it at a low price.

Please do not abandon your course once it gets launched. Keep updating it to maintain relevance. That said, keep your eyes on the big competitors.

If you want to make as much money as possible, do not leave all the marketing to Udemy. Promote your course so you can get a better revenue share. For example, if you get students to sign up for your course, you will get up to 97% of the revenue. However, if a student organically signs up for your course from the Udemy marketplace, you get 50% of the revenue. Here's more about Udemy's revenue-sharing model.
FAQs
How Much Does it Cost to Create an Udemy Course?
It costs you NOTHING to create a course on Udemy. However, if you consider the equipment cost, the budget might vary. Here's a free checklist of items you may need to buy. There's also a hack you can use to save costs.
How Long does it take to Create an Udemy Course?
It depends on the size of your content. Some courses take up to 20 days to complete. Some take more, and some even take less!
How Much Can You Make on Udemy?
There is virtually no limitation. Depending on the size of your audience and the amount of month you put into promotion, you can earn between $2,000 and $10,000 per month!
Last Words
Creating courses on Udemy requires time and effort, but if you follow the steps we've outlined, you'll be able to launch an outstanding course.
Our guide on creating an Udemy course will be useful as you begin your journey as an instructor on Udemy.