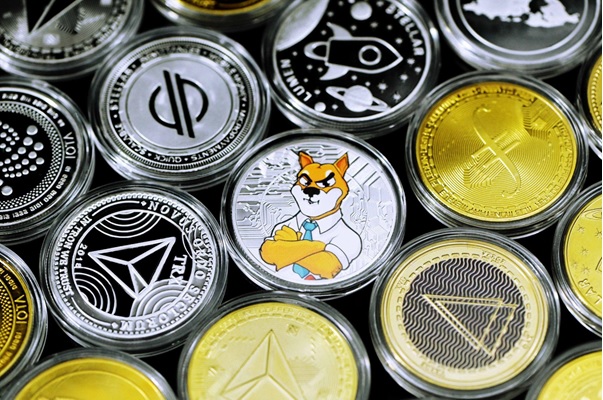 Spreading the holiday cheer is a bit of a challenge this year! Everything from disrupted supplies to the "out of stock" notification has us worried during this gifting season. If not for the digital gift cards, it would have been a frustrating gifting season.
Digital gift cards are so much easier! They're hassle-free and save you from the troubles of all the guesswork you'd have to put in when trying to give something that the recipient would genuinely appreciate.
But, among the thousands of options, which one should you choose? Let's figure out as we explore the top digital gift cards you could present to your loved ones in 2022.
Tatcha Beauty Gift Card
Almost everyone wants their skin to look great and flawless at all times. Hence everyone makes efforts to enhance their skin by using different products or other skin care services. Therefore, you can gift someone a gift card for Tatcha Beauty, where one can avail of many different types of skin care services and skin enhancement products.
It is also worth noting that Tatcha Beauty is the go-to store even for well-known celebrities such as Jennifer Aniston and Meghan Markle. So whoever gets a Tatcha Beauty gift card will certainly appreciate it.
TRUFF Gift Cards
Everybody knows that one food lover who appreciates good taste more than anything else. So what do you gift a person like this? Gift them a digital gift card from the prominent brand TRUFF.
This is heaven for every foodie out there as they provide a wide range of food items specially made using their unique grounds. Therefore, if you, too, are facing trouble finding the ideal gift for your foodie friend or family member, gift them a digital gift card from the TRUFF.
Madewell Gift Cards
There are often instances where you probably want to present someone with an excellent clothing item but cannot find the ideal one. This is understandable, considering that many things have to be accounted for when gifting someone a clothing item. For starters, you have to know a perfect size, and even if you do know the size, you cannot always be sure if the recipient will like the type of design of the clothing you gift them.
The best thing is to give them a digital gift card from the prominent clothing brand Madewell. This is the ideal place to find all types of trendy clothes featuring the latest styles and designs. Apart from that, they can also buy shoes and accessories from Madewell.
Ulta Beauty Gift Card
The pandemic has made us beings of self-care! Makeup, skincare, and makeover have become our best friends to cope with the isolation. While girls have often been crazy about makeup and skincare products, the men are no longer left behind. But, finding the ideal products is not very easy, and given the number of options, most of us are confused about where to start!
So what do you do in a situation like that? You present them a digital gift card from Ulta Beauty, and if the recipient loves makeup and skincare, they will undoubtedly appreciate it. Ulta Beauty is one of the most prominent stores that deal with numerous products from brands such as Tarte, Mac Cosmetics, Urban Decay, Bare Minerals, and more.
Pawp
Having a pet, be it a cat or a dog or even both, in some cases is an awesome experience. However, one thing that every pet owner detests is the huge medical bills of their pets. So, if you are looking for a gift for someone with a pet, helping them out with a digital gift card from Pawp can be very helpful for them.
Pawp is a prominent pet care center equipped with the finest vets who also provide online at any time. So give some peace of mind to the pet lover recipient with a digital gift card from Pawp.
Best Buy Gift Card
People often find it challenging to find an ideal gift for a guy. Every guy will appreciate a gift associated with technology, be it an AirPods or even a PSP. But even when it comes to the technical stuff, it is very challenging to know what someone would need at any given point in time.
For instance, you can gift someone a PSP, which is an amazing gift, but it would be no use if they do not play games or already have a PSP. Hence the best thing to do here is to give them a digital gift card from Best Buy to purchase any electronics they need.
In Conclusion
As you can see, there are many different types of digital gift cards available in the market today. So pick the one you think would be ideal for your recipient and make their day a little better. Visit website to pay for gift cards using cryptocurrencies such as Bitcoins, Ethereum, and more.