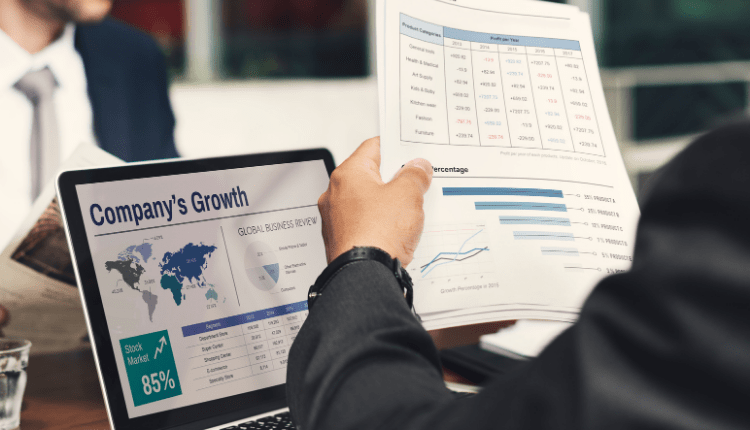 ISO is a non-governmental, independent international standards organization that takes into account the viewpoints of experts and, as a result, generates a market-wide consensus that encourages innovation and provides solutions to meet the demands of emerging issues. Customers may be confident that the product is manufactured of high-quality materials and is safe to use thanks to international standards.
The ISO certificate can give businesses a competitive advantage because it grants them international recognition, allowing them to operate beyond national borders. It indicates that firms can increase their sales revenue by selling their goods internationally. Almost every company obtains ISO certification to improve its image and demonstrate to the rest of the world that its products and services meet international standards.
It is a signal to most clients and purchasers that the company produces high-quality products and services. "When it comes to developing your organization, it's not enough to merely recognize the need to adapt to market conditions or consumer demands," says Kobi Simmat of Best Practice Biz in Australia. Making this change must be based on tried-and-true methodologies, and it must be effective. This is where the ISO standards come into play. They're some of the best-in-class tools for ensuring that your operations follow internationally recognized best practices, and they can assist your company establish a competitive market edge or detect operational risks."
ISO standards are designed to promote safety, consistency, and quality while also demonstrating how to assess quality. If your company adheres to these guidelines, you are certain to reap numerous rewards.
The following are a few of them:
Improved efficiency
ISO increases a company's performance by equipping them with the knowledge they need to optimize their products and deliver the best possible service.
It also helps them meet client needs and run their businesses more efficiently by introducing effective working procedures.
Long-term viability
Maintaining your organization's sustainability is critical if you want to run a successful business in this competitive industry. You should be aware that these standards assist businesses in determining whether or not they are capable of dealing with social and environmental concerns by providing insight into how they should use their energy, resources, and waste control. They can save production costs and increase their reputation by adhering to ISO standards while also meeting environmental requirements.
Quality has improved.
ISO standards help businesses improve their quality of service while also managing many projects to the best of their abilities. Because your products and services comply with international standards, you will be able to enter new markets. You can increase consumer confidence by displaying the sign of international standards, which they would identify as trustworthy and indicative of a high-quality goods. ISO standards give you a significant advantage over your competitors since they enhance your reputation, allowing your clients to trust your services and products.
Continuity
When you obtain ISO certification, you will be able to demonstrate your trustworthiness to suppliers, the government, purchasers, and business partners. In this context, reliability refers to the long-term viability, safety, and quality of your products and services. Companies also demonstrate how they meet the requirements set forth by international law and legislation and how they maintain adherence to those standards. The majority of clients and purchasers will believe that organizations that have obtained ISO certification are serious about establishing a positive reputation among future consumers.
Increase the rate of turnover
You can market your quality certification and respond to every estimate supplied by various organizations that want an ISO certificate after getting your firm ISO accredited. It can help you increase your revenue from sales.
Furthermore, most organizations only work with ISO-certified suppliers, and this accreditation is essential if you want to penetrate worldwide markets.
It's no surprise that the main benefit of ISO certification has always been access to the worldwide market.
These guidelines were created to ensure that the movement of commodities, logistical technologies, and services are all compatible with safer and easier commerce.
ingenuity
Companies interested in commercializing innovative technologies will also profit from ISO standards. These criteria will serve as the foundation for determining the core quality attributes of the services or products. You are displaying your credentials to employees, customers, and other stakeholders once you have implemented ISO standards into your business activities.
lowering the risk
Another significant advantage of ISO certification is that it trains your business to deal with potential hazards and turn them into profitable possibilities. Furthermore, these guidelines assist you in determining how to manage and reduce any risks. If a problem develops, you will be prepared to deal with the consequences and recover faster. You're potentially decreasing the influence on your operational activities and allowing yourself to quickly recover from the scenario.
How Much Time Will It Take To Obtain ISO Certification?
ISOs (International Standards) ensure high quality and safety, letting potential clients know that your company operates in a secure environment, producing high-quality, dependable products without harming the environment. It is important to understand that obtaining ISO certification is not simple, since it entails meeting a set of requirements that a company must achieve in order to function at a world-class level.
ISO certification allows you to provide proof of your company's capacity to meet the standard's requirements.
Assume that your company is willing to participate to the ISO certification process. For a small business, the process could take 3-4 months, but for a large corporation, it could take a year.
If you want to expedite the certification process, you should hire authorized ISO certification consultants like Best Practice. We are a specialist certified certification organization that focuses on teaching business owners to better their operational activities while also providing an adequate support system to make your trip easier and to ensure continuous improvement. Our in-house experts are experts at implementing ISO standards and guiding you through the process. You can get in touch with us right now to get started on your certification.