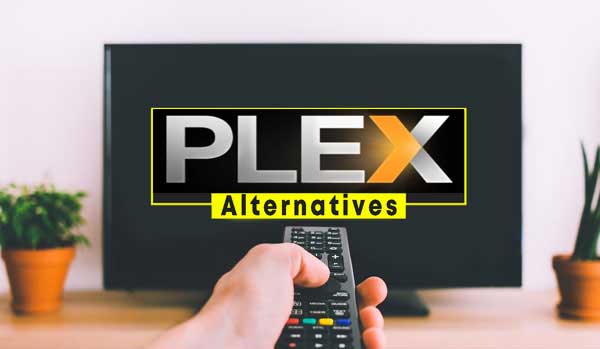 Media Centers are perfect for storing photos, music, and movies on computers, smartphones, and other devices. Their primary use is to store media, such as photos or movies. The user interface should make it easy to find and playback the content you desire.
If you start looking for a specific file, you may find your patience strained, just to discover that nothing is properly formatted. So here comes Plex's duty.
Plex alternative has an incredible range of features and is without a doubt one of the best Media Centers ever created. Plex users can access internet content directly from the media center's interface, owing to a variety of streaming portals and services such as Netflix and YouTube.
However, its freemium version lacks parental controls, DVR & Live TV, and mobile sync.
It does not have any significant feature access. It's also not for everyone.
As a result, in order to choose Plex alternative, video and data facilities should also be provided for streaming.
In order to select the best media center in terms of many features, pricing and compatibility are important considerations.
As a result, here are some of the finest Plex alternative.
Kodi, often known as XBMC, is a software solution that serves as an entertainment hub as well as a computer media player for open source and free cross-platform platforms. It might be a useful digital media source for home theater computers and a free choice for Plex alternative
This software media solution supports a wide range of hardware platforms and operating systems. Kodi includes all of the essential features of a good media center, such as the ability to quickly organize and play all of your media assets through a user interface that supports a wide range of music, video, and picture formats.
Personal slideshows enhance the enjoyment of your photographs. Another useful feature is complete customization. This suggests that you can add additional personification to the software to meet your specific requirements.
The key advantage of Kodi is that the program is independent of the platform. Depending on your demands, you can choose the add-on to add not only cool customisation but also change the way you handle your files.
Windows, macOS, Android, iOS, Linux, Raspberry Pi, Amazon Fire TV, and other platforms are supported.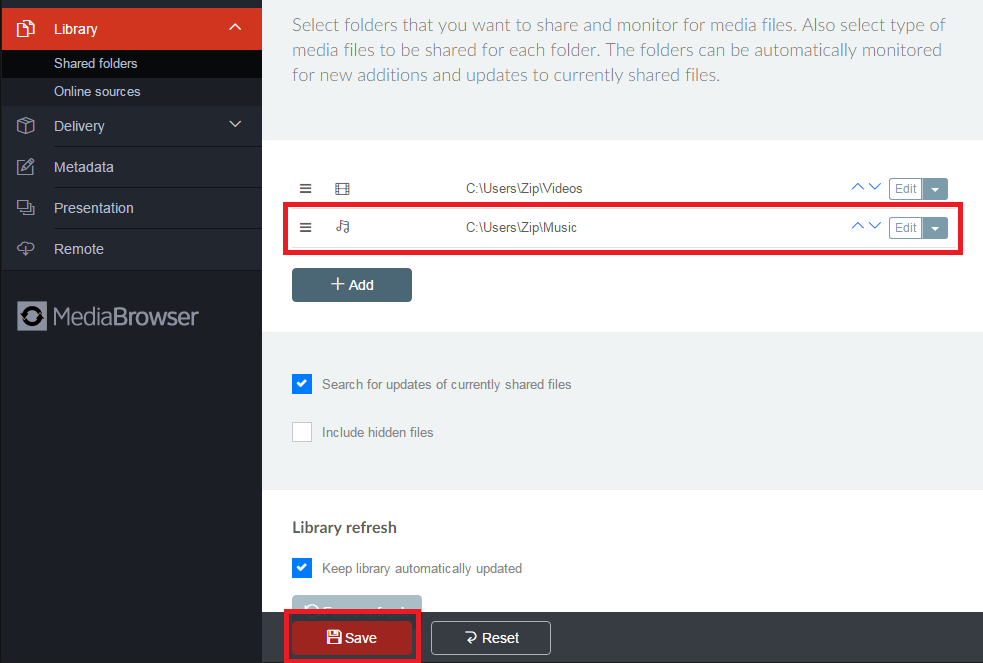 Simply said, a popular media server app has long been known as "Serviio." And you can't go wrong with it if you want all of your media in one location that is well organized.
The software reliably streams media assets like as music, films, and even photographs from your linked homework to supported devices such as televisions, Blu-ray players, gaming consoles, and cellphones. More crucially, it promotes Alexa capabilities, allowing you to stream media using the clever virtual assistant.
Serviio, by merging many streaming services, gives not only an excellent overview of when and where material is available, but also a good price comparison. Keep in mind that the app's free edition does not allow you to access material from anywhere, which is slightly misleading.
You'll also need to invest $25 to get around the free tier's limitations. Windows, macOS, Linux, and NAS devices are all supported.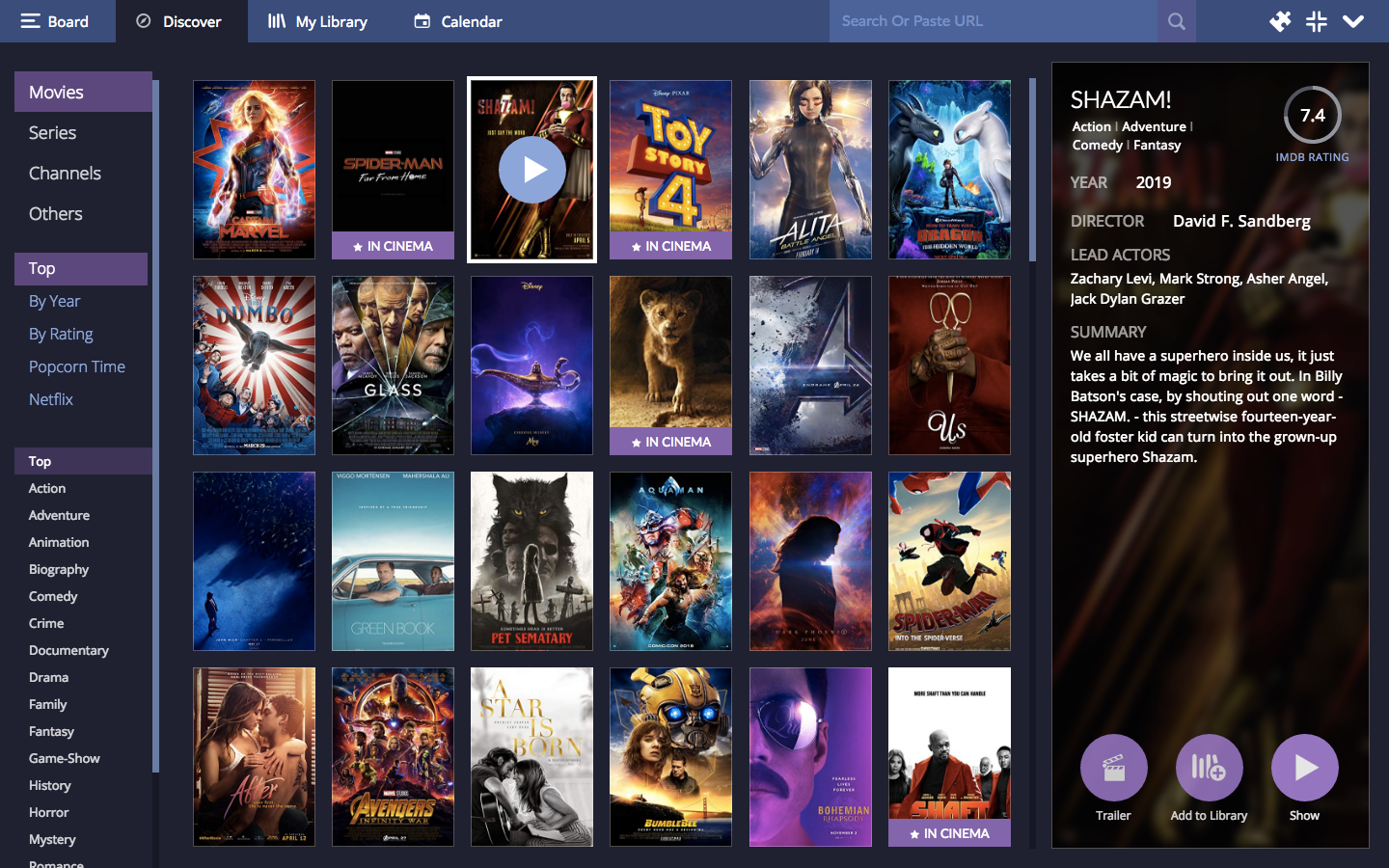 Bulgarian created Stremio, an intriguing Plex alternative, with the same name in 2015, and it was soon welcomed with enthusiasm from film and television aficionados.
The user-friendly open-source media center is fully focused on organizing video content and excitingly integrates video-on-demand services such as Netflix, Amazon Prime, and others: add-ons allow the mixing of content from different sources with the Stremio interface.
Video clips, displays, and movies are all taken into account while creating a library on your computer. You can also keep track of upcoming episode releases and highly anticipated flicks with the integrated calendar tool.
Stremio not only provides an excellent overview of when and where content is available by merging several streaming providers, but it also provides a useful price comparison.
In terms of interoperability, the open-source platform is just as well-equipped as Kodi: desktop versions of Windows, macOS, and Linux are available, as are free Android and iOS apps.
Furthermore, the developer plans to release a Plex alternative online application that will allow them to manage and access their collection, as well as current desktop PCs and mobile device consumers.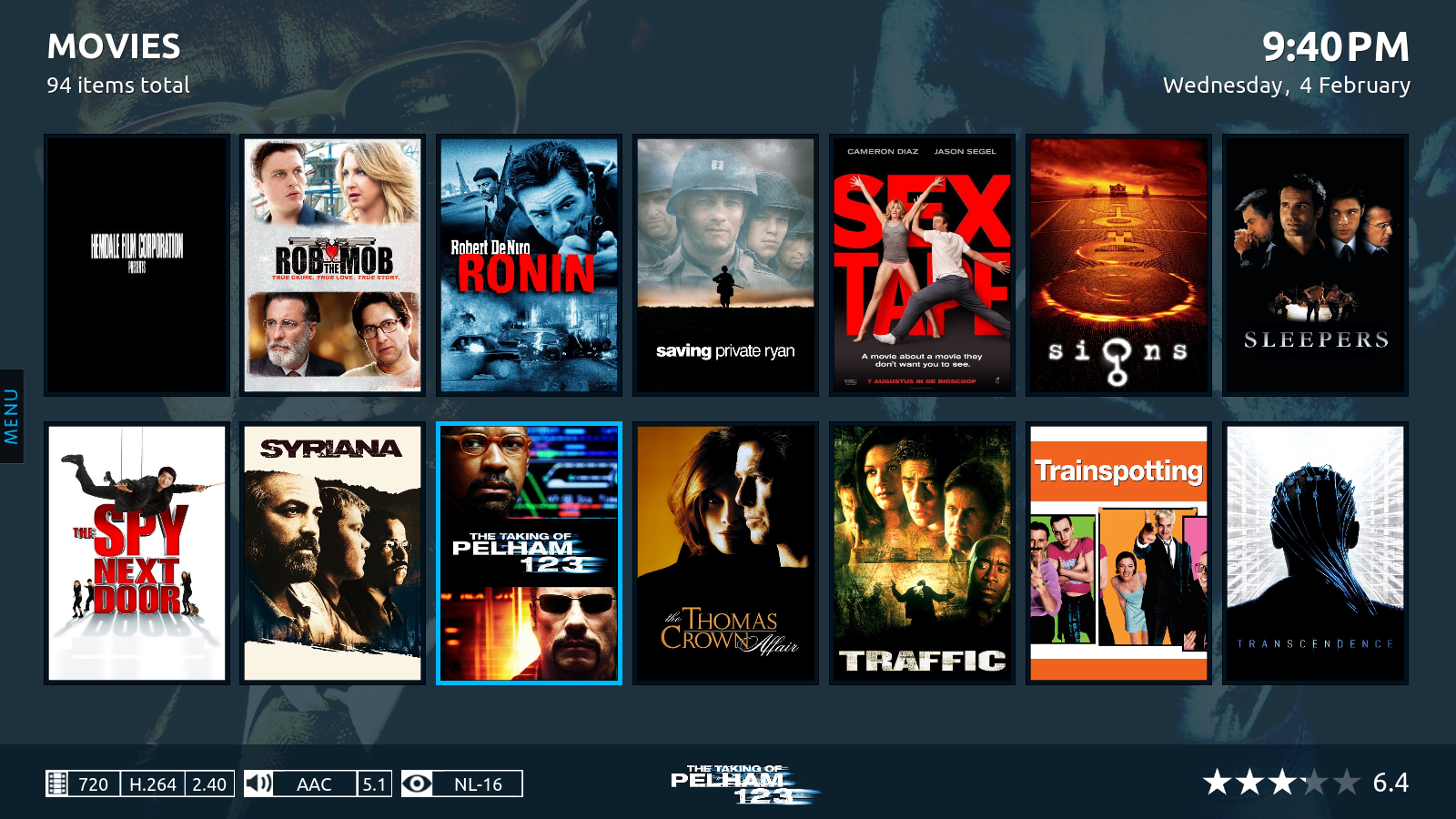 If there is a media server program that can compete with Plex in most ways, it must be "Emby."
The auto-organization tool ensures that you do not have to spend any time keeping your material in the correct order.
The best thing is that it instantly converts your material in real-time so you can stream it on any device. It also performs admirably when it comes to DVR management. The app keeps you up to date with immediate alerts whenever any major events occur in order to keep you informed of all significant acts.
Emby, like Plex, provides a very handy parental control feature that allows you to regulate what kind of media your children have access to. You'll also be able to keep track of your session, ensuring that your media viewing never exceeds your limits.
Multiple platform support and easy cloud syncing add to its reputation as one of the best Plex choices. Don't let the free tier prevent you from accessing all of the features. You'll also need to upgrade to Emby Premiere ($4.99/month) to use all of the pro features.
It is compatible with the following platforms: Windows, macOS, Android, iOS, Linux, Web, Roku, Apple TV, Android TV, Amazon Fire TV, and NAS Devices.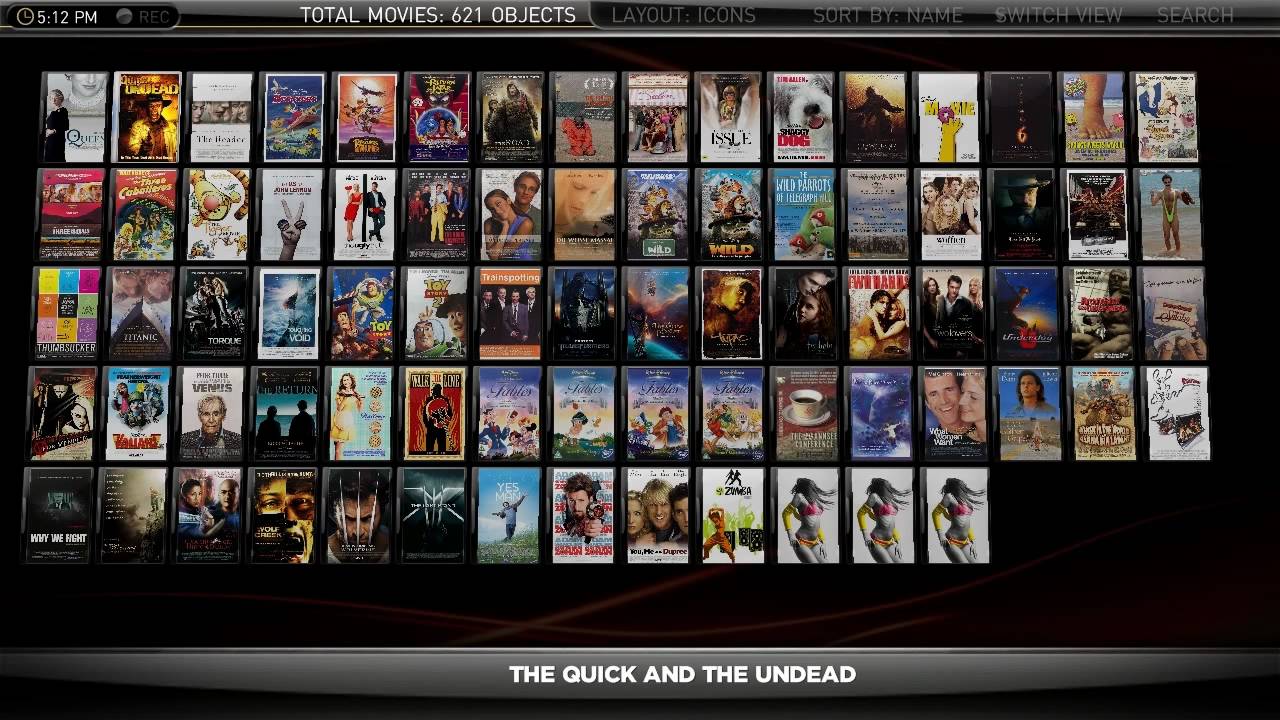 The Media Portal app functions as a multifunctional entertainment hub, managing media and tracking the full library. And, with so many media organization tools in place, it provides the much-needed ease to handle multiple files, much like Plex alternative.
If you need to manage a large number of media files, this is just what you need to keep your items in sync with your needs. Media Portal excels in streaming due to its compatibility with a wide range of media types.
Not only that, but it's also designed to operate with plugins, which may provide both the necessary effectiveness and useful customisation to your file management. Platforms supported include Windows, Android, and the web.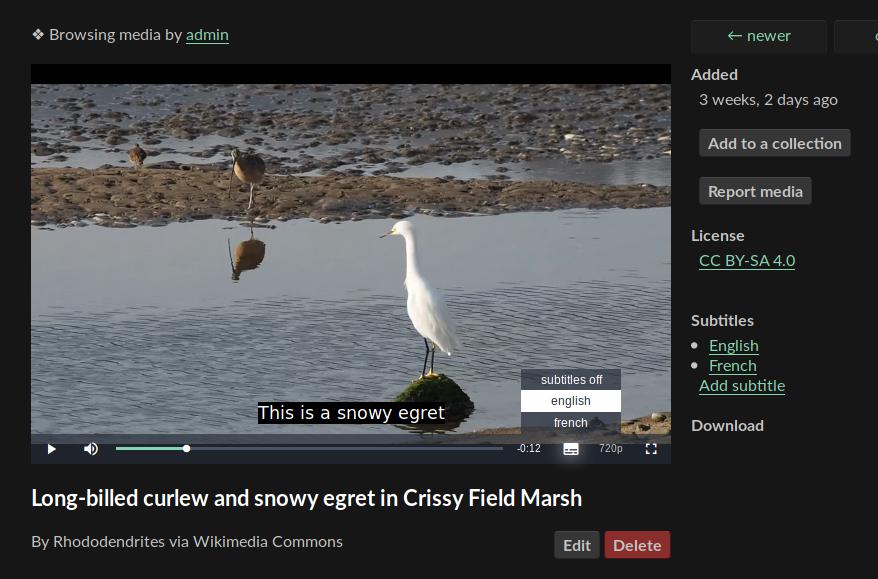 The MediaGoblin app includes simple tools that allow you to manage and share your material with ease. Because it primarily supports a variety of media types such as audio files, films, books, 3D models, and even ASCII-art, it eliminates the need for incompatibility issues.
Well, if you have to deal with a huge number of media files, compatibility with a large number of files is something you don't want to sacrifice. When it comes to user interface, MediaGoblin is just as easy to use as Plex.
Furthermore, the ability to add a new media type and authentication provider may come in handy when you don't want the limited capability to stymie your experience. Platforms supported include Windows, macOS, and Linux.
Would you ever want your own Netflix account? If so, "Streama" would be a good choice for you.
The app offers a really nice user interface and a player that is similar to Netflix's. You can quickly browse your complete collection and organize the files according to your preferences.
When it comes to organizing media and offering maximal freedom, Streama can compete with Plex. There is a "Episode Browser" that can help you simply access and keep track of your episodes.
It displays all of your recently watched movies and allows you to resume watching from where you left off. This feature is really useful to me because it makes it easy to continue watching after an interval. Platforms supported include Windows, Linux, and Android.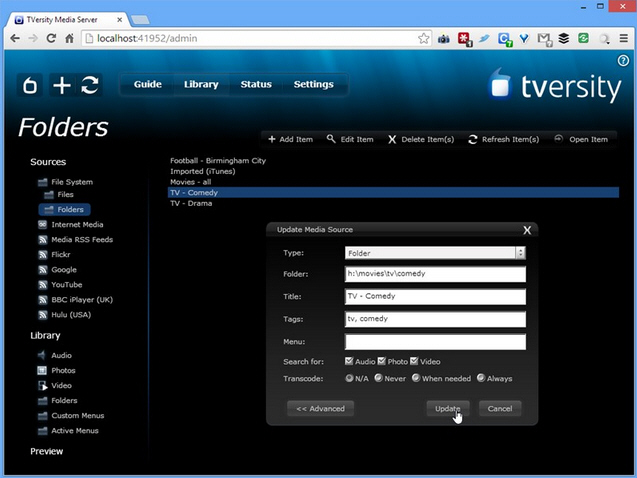 TVersity is a proprietary Plex alternative developed by TVersity Inc. Their paid media server bundle makes use of DNLA/UPnP technologies to enable customers to stream material from their PCs to a variety of devices (through conventional web browsers, content can also be accessed).
If the format/codec on the destination devices is not supported, the TVersity server will transcode the necessary files in real-time. In this context, automatic image, audio, and video indexing ensures that your collection is always up to date.
Unfortunately, when it comes to server operation, this Plex option only works on Windows. It also closely monitors your folders and gives tools to help you manage them better. This software allows you to broadcast private and online material from your PC to your television and even mobile devices.
Because of on-the-fly transcoding, you will be able to play practically any content (that you can play on your PC) on any supported machine. TVersity can not only compete with Plex in terms of transcoding, but it may also outperform it in terms of efficiency.
Plugins can also be utilized to smoothly integrate with external media sources. Further more, TVersity provides command-line tools to help you automate your tasks. One thing to keep in mind is that the free version of this program has very limited capabilities.
So, if you want to test all of the features, you'll need to buy either the full edition or the pro version of the software. Windows, iOS, Android, Xbox 360 and Xbox One, Roku, Chromecast, and other platforms are available.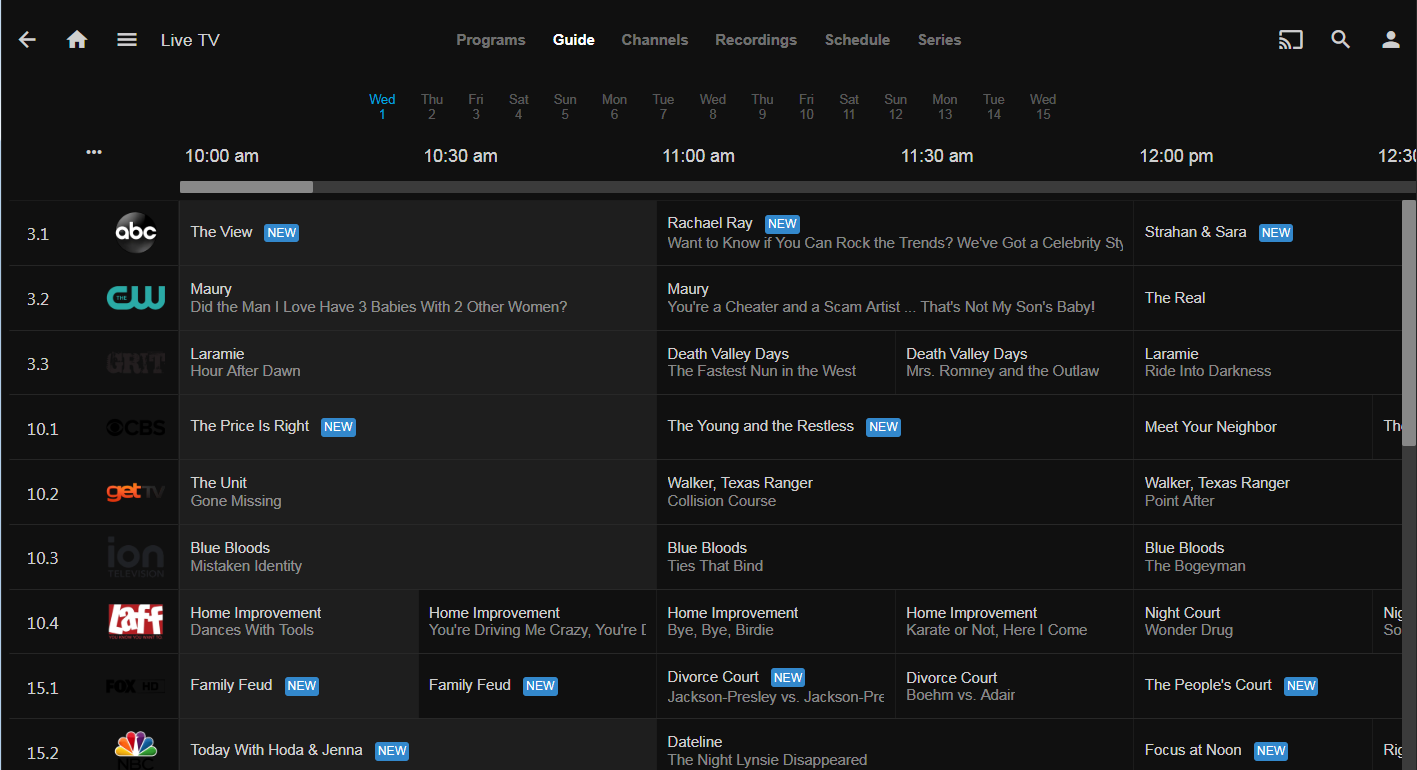 Jellyfin, an in-built media software, allows you to control media while streaming from your server to any device in your own unique style! Collect, organize, and stream your material with it, and gain access to popular entertainment applications for music, movies, TV shows, and Live TV & DVR.
Jellyfin allows you to stream media from the browser of your computer and is compatible with iOS, Android, Roku, FireTV devices, Chromecast, and other devices. This transparent and open software simply collects opt-in data and makes no provision for tracking. Furthermore, this free software is licensed under the GNU GPL and contains no hidden fees.
Fortunately, by using the Plex choices listed above, you may take your streaming desires to the next level. These alternatives may be connected to your preferred devices, allowing you to stream your favorite material from any location. We expect you to select the finest Plex choice for all of your private streaming needs.