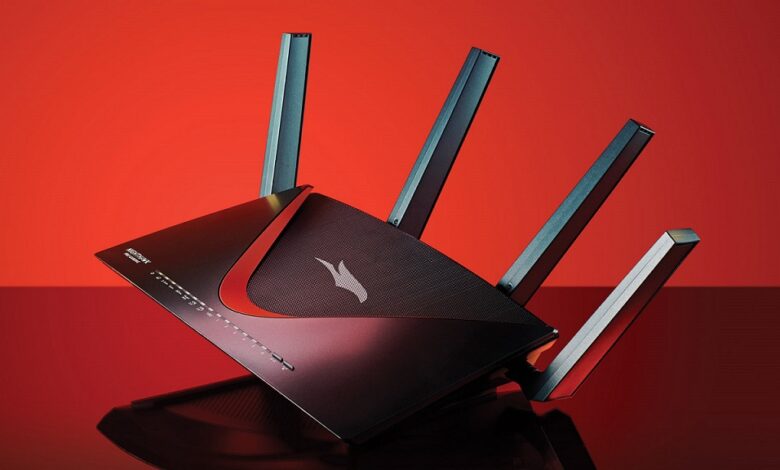 Routers serve the same purpose in almost every case. A modem serves as the gateway to your internet services, such as the ones in residential Cox packages. However, a modem can only support a limited number of wired Ethernet connections. So, unless you have a limited number of devices with Ethernet ports, most homes usually need a wireless network. The router is what creates this wireless network for you to connect your internet devices. However, routers don't all work in the same way. And a router may not always work well for every type of user, such as for a gamer.
The 5 Best Pro Gaming Routers in 2021 
The average household router is built for average activities. It can handle multiple users and offer bandwidth to multiple devices at the same time. However, gamers are not your average internet consumer. They require very fast upload and download speeds. And they almost always refuse to compromise on network stability and bandwidth.
That's not to mention just how much more demanding games get every year. They have more intensive graphics, larger update patches, and gameplay proceeding at blinding speeds. All in all, if you have been experiencing disruptions in your gaming, it could be because you use a router that just cannot handle the demands you put on it. It may be a good idea to switch to a router designed specifically for gaming. Such as one of the ones below:
The Popular NETGEAR Nighthawk AC1900 
For anyone who has ever browsed tech magazines and gaming websites, NETGEAR is an easily recognizable name over recent years. NETGEAR offers some of the best-quality wireless networks that money can buy. The Nighthawk AC1900 is popular for several reasons that appeal to many gamers. One great advantage is the easy setup process that you can execute on the manufacturer's mobile application for Android and iOS. It makes setting up your new router fast, easy, and intuitive. But more than that, the router can support a maximum of 30 devices at a time. It also has 3 adjustable antennas that you can use to keep your Wi-Fi coverage optimal across your home.
The Wi-Fi 6-Supported ASUS RT-AX86U
ASUS is a PC hardware brand that has been around for several decades. The company has also worked closely with gaming hardware manufacturers like GeForce and Radeon. Both are huge names in terms of GPU and other gaming hardware. ASUS brings its hardware and gaming expertise to serious gamers like you with the RT-AX86U router. This router supports Wi-Fi 6, which means it can handle speeds of up to 5,700 Mbps, which is far greater than most residential providers can manage today. At the same time, the router includes a dedicated "Gaming LAN" port among the 4 LAN connections it offers. This means you can connect at least one of your gaming devices or computers via a wired lossless connection.
The Premium ROG Rapture GT-AX 1000
ROG is a slightly newer gaming brand, but it offers some of the best gaming routers you can buy in the gaming tech sector. ROG manufactures high-quality and reliable networking hardware focused solely on gamers. However, this also means the premium materials and systems come with a higher price point than most other gaming routers. The most striking feature of the GT-AX 1000 is its almost alien design. It looks like a spider or an alien spaceship from a sci-fi flick. But the capabilities don't stop with its appearance. A quad-core processor allows it to process 10 gigabits per second through its tri-band router. The router also offers the option to set up a wireless mesh at home, so you can say goodbye to those pesky dead spots and degraded signals that interfere with your gaming.
The Gamer-Focused Ubiquiti Gamer's Edition Wi-Fi
Ubiquiti is one of the best networking companies when it comes to SSID logins and easier connectivity. The Gamer's Edition system is built specifically to cater to gamers and gaming spaces. The system includes a router and two extenders or repeaters to help you create a larger networking mesh in your home. If properly positioned, the system can help keep your gaming experience stable with a disruption-free network and consistent signal strength.
Choosing the Best for You
These are some of the best routers you can find in most gaming tech retail sites or stores. But which of them is the right one for you? The best gaming router for you depends on the specifics of your home. Therefore, you need to ask yourself a series of questions.
Do you have multiple users at home? What about their internet usage habits? Does your internet service have enough speed and bandwidth? Do you share a single floor or are you located on another level of the building? Are there concrete or steel obstacles interfering with your gaming experience? And finally, how much are you willing to pay for a gaming router? These questions should help you arrive at a much more accurate answer than most blogs can offer.