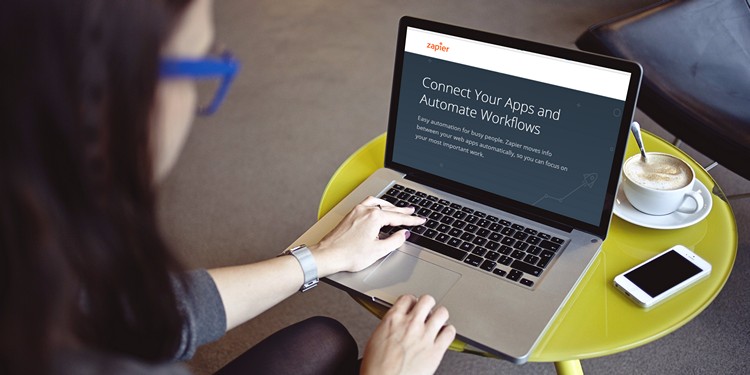 Let's face it, we all want to automate things from time to time. Businesses frequently employ automation to speed up their processes.
Automation was formerly only available to productive business suites, but with the advancement of technology, anyone may now reap the benefits of automation.
There are a plethora of automation technologies available to help you streamline your processes and increase productivity. One such tool is Zapier, which is one of the most widely used and trusted automation platforms.
Zapier, on the other hand, can be costly, especially if you own a small or personal business.
10 Zapier Alternatives to Help You Automate Your Work
If the price of Zapier prevents you from acquiring it, you can look into the alternatives listed in the article. We'll go through a couple of the top Zapier alternatives in this article to help you automate your work.
1. Integromat
This is the best and most effective Zapier alternative. Rather than the users in Zapier, this gives the users worth a better user interface and controls. Furthermore, users may quickly set several tasks to be completed at the same time thanks to the fantastic task map developments.
If you're seeking for a cutting-edge automation tool, go no further since Integromat will take care of everything. The features in the free edition are restricted, but it's worth a shot.
2. Microsoft Flow
Microsoft Flow, created by one of the most well-known software developers, is already giving other automation tools a run for their money.
Hundreds of Microsoft and third-party apps are compatible with this tool. The user interface is the reason for its ease of use! Because of its wide feature set and free nature, Microsoft Flow distinguishes out from the rest.
 3. Apiant
It's another top automation tool on the list, with over 15000 apps to choose from. Yes, you read that correctly. This app has the ability to control a large number of apps.
What's more, guess what? On Apiant, creating many triggers is a lot of fun. Apiant is available in two different versions: free and premium. The premium plan's price starts at $19 per month.
4. PieSync
When it comes to task automation, PieSync is one of Zapier's main competitors. PieSync has an efficient two-way syncing tool that matches and syncs data across all connected apps instantly.
That means it could be the finest service for organizations and individuals to automate marketing duties. This program costs $14 per month, although there is a free trial version available for a limited period.
5. CloudHQ
CloudHQ, as the name suggests, is solely concerned with cloud storage and keeping them in sync.
If you have numerous cloud storage accounts and need to work with them frequently, this application can help you automate many of the processes that you used to do manually.
6. IFTTT
It's perhaps the greatest Zapier replacement on the list, allowing users to communicate by connecting gadgets and apps. It's a wonderful solution for individuals and businesses who wish to increase their productivity.
It facilitates the integration of apps and devices. You may, for example, have the app upload photographs to your Instagram account as soon as you click them, or automate blog posts to be shared on social media networks as soon as they are published, and so on.
7. Automate.io
If you're looking for a more efficient approach to automate your cloud services, Automate.io is a good place to start. What's more, guess what? You can simply automate emails, execute social media campaigns, and more with Automate.io.
The website is simple to navigate and offers more methods to automate jobs than Zapier.
8. Workato
Workato is a capable solution for automating your job, despite not being as popular as Zapier.
Workato is wonderful since it includes over 230,000+ recipes to assist you automate various chores.
Workato can connect to over 450 enterprise programs, which you won't believe.
9. Built.io Flow
Built.io Flow can be the perfect choice for you if you're searching for a complete solution to link any microservices, devices, or platform with an API.
Built.io Flow is unique in that it allows you to automate operations and processes in any department of your organization, including finance and marketing.
10. OneSaas
Another excellent Automation service to consider is this one. The automation solution can assist you in automating all aspects of your online store.
Accounting, billing and invoicing, marketing, and a variety of other tasks can all be automated.
Apart from that, OneSaas can now sync with a variety of eCommerce platforms such as Mailchimp, Salesforce, and others.
As a result, these are the finest Zapier Automation alternatives. I hope you found this material useful! Please pass it on to your friends as well. Also, please let us know if you know of any other automation programs in the comments section below.