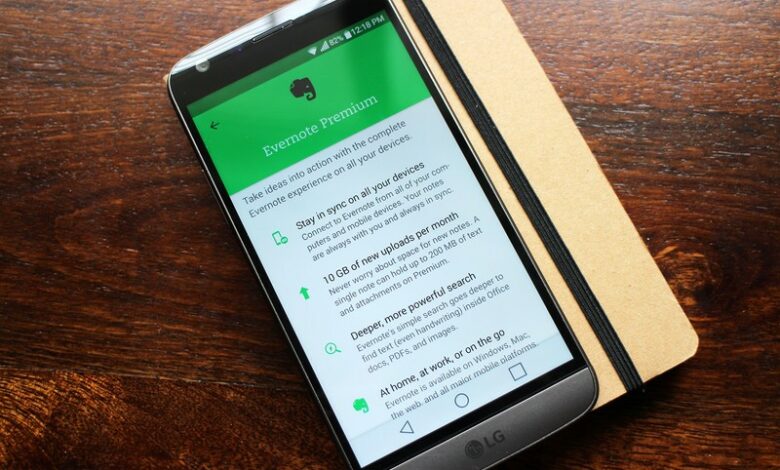 If you're a creative or professional writer, you'll want tools that allow you to produce and edit papers with ease.
Even if you don't work with documents like PDFs or Words, having a better writing software on Android is a good idea.
Hundreds of writing apps are currently available for Android cellphones on the Google Play Store. However, not all of them were practical or worthwhile to install.
List of the Best Android Writing Apps
So, if you're a writer looking for apps to help you enhance your writing talents, you've come to the perfect place.
We'll go through a few of the greatest writing applications for Android in this article.
Well, if you're seeking for a simple yet effective note-taking tool, then the Write Android app is for you.
This program can also be used to make vector drawings.
In the Write app, you'll discover practically every editing or writing feature. As a result, it's one of the greatest writing apps for Android smartphones.
So there you have it: the top Android writing applications. I hope you found this material useful! Please pass it on to your friends as well. Also, do let us know if you know of any more similar apps in the comments section below.
This is essentially a memo app that assists users in writing daily memos. This is one of those fantastic Android apps that allows you to jot down important stuff and use it as a shopping or to-do list.
You have complete freedom to change the to-do list, work list, or any other written item. This is one of the most useful Android applications for taking notes.
Keep My Notes is a straightforward tool for writers that may be used for rapid note-taking, journaling, or keeping a private notebook.
This software has a lot of features, one of which being Offline notebook support, which allows you to write down all of your important notes without needing to be connected to the internet.
MarkdownX is an Android Markdown text editor. It is simple to use and adheres to the Material Design idea.
What's more, guess what? On your Android smartphone, this is the best text editing app you can get. The software has a file management system as well as some strong actions.
INKredible will make writing on a tablet feel just as nice, if not better, than writing on paper. INKredible has only one goal: to deliver the best writing experience possible on a tablet.
It's supposed to be devoid of distractions. In fact, most of the time, you will only see a blank sheet of paper to write on, with no UI controls or buttons.
Look no further than iA Writer for an Android app that can provide you with a clean, straightforward, and distraction-free writing experience.
It's essentially a text editor that allows you to edit text files. The program allows you to edit multiple markdown files and provides typographic preview templates.
Evernote is one of the most useful note-taking apps on the Play Store. The app is ideal for students, businesspeople, and corporate employees, as well as creative writers.
This program may be used to save any type of data, including notes, files, texts, photos, audio, and video. You can also write your notes and then edit them afterwards.
You may also make and store a to-do list for your writing projects, and set audio reminders so you don't forget anything.
ColorNote Notepad Notes is a writing software for creative writers. As a result, if you're a writer, this software will make it simple for you to take notes.
You can also color-code your notes, attach files, create a to-do list, and more.
DropBox is an important Android app for authors since it allows them to synchronize their data across devices, including multiple files, documents, notes, photographs, audios, and videos.
Create a DropBox account and download the app to your Android phone, or download the software to your PC and upload your files, notes, and documents from anywhere.
One of the most innovative writing apps for Android is JotterPad. This program has a number of features that will make your job easier and more efficient. This simple text editor may help you write, draft, revise, and edit your creative work.
Jotterpad provides a user-friendly layout that allows you to write for long periods of time with ease and speed, as well as a clean typing interface. The key emphasis point that boosts efficiency is the built-in dictionary.