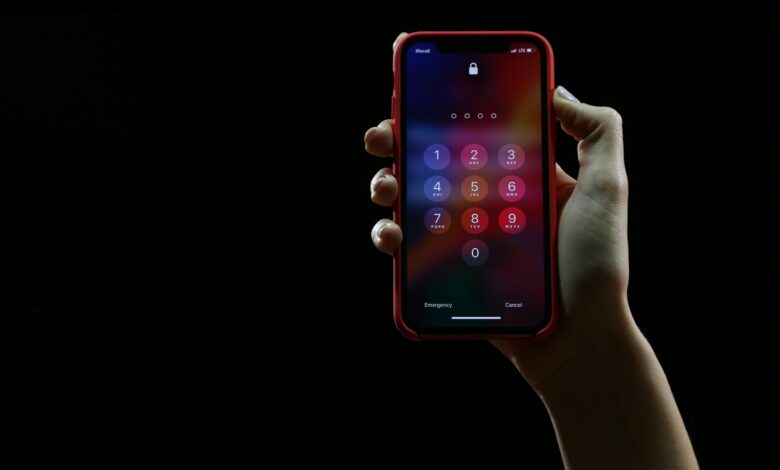 In our virtual environments, we frequently face security challenges. Viruses, malware, trojans, keyloggers, spyware, and other security risks can infiltrate your device without your knowledge.
Also, keep in mind that hackers are attempting to steal your personal information. Until now, we've shared a number of articles about security, such as the best password manager, the best antivirus software, and so on.
Ten of the Best iPhone Security Apps 2023
The greatest security applications for iPhones will be discussed today. To safeguard your iOS devices from undesirable security threats, you should start using these security apps. So, let's take a look at the top iPhone security apps.
This is, without a doubt, one of the greatest VPN apps for your iPhone. Users can use the software to conceal their online identities from web trackers.
It also allows users to access websites that are geo-restricted. Furthermore, NordVPN encrypts all web traffic, ensuring that the connection is completely secure.
If you wish to remain anonymous, this is another excellent security app to keep on your iPhone.
The Tor designers have created an app that allows users to surf safely.
What's more, guess what? To make your web browsing fully safe, the Onion browser removes all scrips, cookies, and internet trackers.
Signal allows you to communicate instantaneously while avoiding SMS expenses, form groups so you can speak in real time with all of your friends at the same time, and exchange media all while maintaining complete privacy.
Signal is possibly the most secure iPhone messaging software available. It also has a lot of privacy options.
Your passwords and credit card information are kept securely inside a password-protected digital safe with Avira Password Manager.
The software uses 256-bit AES encryption to safeguard your passwords, credit cards, and notes, which is the most secure level available. Overall, it's a fantastic iPhone password organizer app.
Norton Mobile Security provides powerful, effective theft and loss prevention for your iPhone and iPad.
Set an alarm on your missing device or locate it remotely from anywhere with an Internet connection. It also includes contact backup, which allows you to restore contacts across all of your mobile devices rapidly.
Avast Security & Privacy is another excellent free security suite for the iPhone. You can effortlessly safeguard your device from online dangers and attackers, browse safely on public WiFi, and maintain control over your online accounts with Avast Security & Privacy.
Avast features a threat scanner, dangerous website blocker, WiFi security, security and privacy tips, and more in its free edition.
Foscam Surveillance Pro is a fantastic tool that gives your iOS device superb security. For operating your Foscam cameras, this is the only app you'll ever need.
This is the software you need to secure your company or house, keep an additional eye on your elderly mother, or make sure you don't miss a single second of your new-born baby.
The Find My iPhone software will locate and secure your data if you misplace your iPhone, iPad, iPod touch, or Mac. Install the free app, open it, and sign in with your iCloud Apple ID.
Find My iPhone allows you to locate your misplaced device on a map, lock it remotely, play a sound, show a message, or delete all of its data.
McAfee Mobile Security, on the other hand, is a complete security suite for iPhone. The app protects your iOS device's privacy to the fullest extent possible. It also includes features such as a system security scan, a WiFi scanner, anti-theft protection, a media vault, WiFi Guard VPN, and more.
The majority of the functions were free to use, but if you upgrade to the premium version, you will gain access to some additional, unique features
Lookout protects your iPhone, iPad, and Apple Watch, as well as everything on them. The program safeguards your valuable iOS devices against data loss, theft, and other dangers that could compromise your personal information.
It provides you an alert anytime an unknown device connects to your WiFi, as well as breach reports and other information. It also allows you to remotely lock your device in the event of theft.
Final Word
So, those are the best security apps for iPhone that you should have. I hope you found this article useful! Please pass it on to your friends as well. Also, do let us know if you know of any more similar apps in the comments section below.