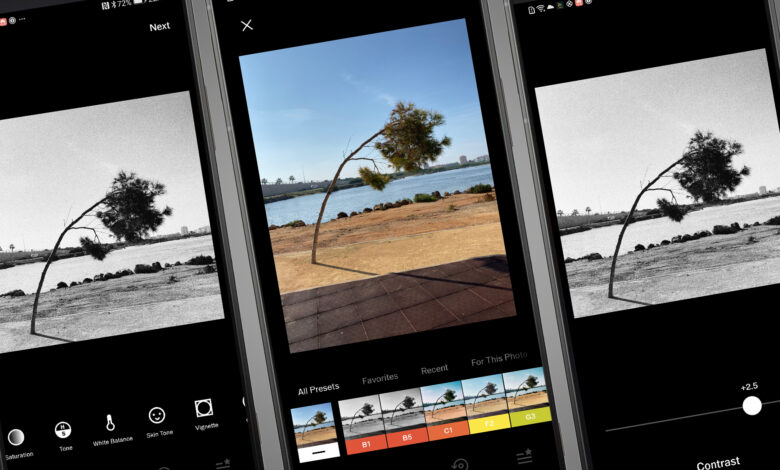 Let's face it: we all want to look good in our images since we post them to social media sites like Facebook, Whatsapp, and Instagram.
As a result, we continue to edit images to make them look flawless. Nowadays, technology has progressed to the point that we can easily modify any photograph using our smartphones.
To edit images on Android, you'll need to download and install some of the top photo editing apps from the Google Play Store.
For Android, here is a list of 10 photo editing apps.
As a result, we've compiled a list of the top picture editing apps for Android in this article. Although most of the options are free photo editing apps, some of them include in-app purchases.
A robust photo editor is included with the Line camera app. This app's advanced photo editing features allow you to express your inner creativity.
You can make high-quality collages, add adorable touches, and much more with the Line Camera app. As a result, you should give this free photo editing app for Android a try.
Cymera is an Android app that combines a selfie camera and a photo editor. You may either take stunning selfies or modify the ones you already have using this app. Furthermore, the app offers a variety of effects to enhance your selfies.
Cymera's photo editor lets you change the color balance, tweak the quality, add blur effects, crop photos, and more.
Cupslice Photo Editor is still one of the greatest photo editing apps for Android, despite its lack of popularity.
The program is well-known for its lightning-fast photo editing.
Cupslice's photo editor includes a variety of image altering options. Color balance, color temperature, adding frames to photos, adjusting brightness and contrast, and more can all be done with the app.
Do you want to try Photoshop on your phone? Try out Adobe Photoshop Express. Adobe Photoshop Express, while not identical to the desktop version, nonetheless provides a few useful photo editing capabilities.
You may use Adobe Photoshop Express to correct crooked images, remove noise from photographs, apply blur effects, change colors, and make collages, among other things.
Google's Snapseed is a comprehensive and sophisticated photo editor. Healing, Brush, Structure, and HDR are among the 25 tools and filters available.
It also features a lens blur feature that gives photographs a lovely bokeh. With the help of snapseed picture editing, you may make DSLR-style photographs.
Aviary is a powerful picture editor designed to make photo editing quick and simple. It comes with all of the tools necessary for good photo editing software.
It also generates some fantastic photo effects, filters, and frames. With the help of Aviary Photo Editor, you can even make your own memes.
Adobe Lightroom is a program that allows you to edit RAW images and enhance photos using a variety of presets and features.
This app has a 30-day trial period, but individuals who have a Creative Cloud subscription can continue to use it after the trial period has ended. The sync option in this app allows you to sync with desktop versions of Lightroom.
PicsArt Photo Studio is, without a doubt, the best photo editing app for Android. You may use it to edit images and videos on your phone.
PicsArt Photo Studio offers a large choice of filters, background erasing tools, blur tools, and more when it comes to photo editing. A collage maker may also be used to create one-of-a-kind photo collages with just a few touches.
It's one of the most advanced photo editing apps for Android you'll ever come across. The app is well-known for its extensive variety of effects, stickers, and other features.
Color correction, focus, color temperature, and other photo editing capabilities are also included in the program.
It's one of the greatest and most popular picture editing apps for Android. The reason for this is straightforward: it provides a large range of selfie-specific filters.
It features filters that enhance the appearance of your skin. It also comes with a collage creator that you can use to make your own collage.
So there you have it: the greatest Android photo editing applications. I hope you found this material useful!
Please pass it on to your friends as well. Also, do let us know if you know of any more similar apps in the comments section below.