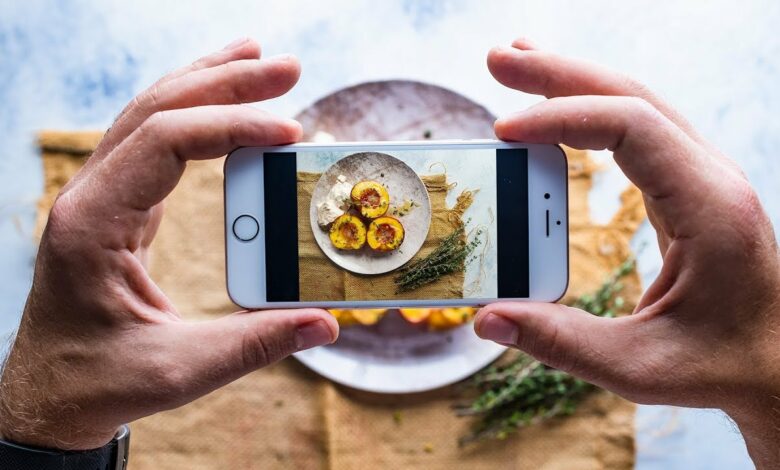 Users continue to explore a variety of apps after purchasing an iPhone, and there are millions of apps available for this operating system. If you have an iPhone, you may have already downloaded a number of apps to make your life easier.
In this article, we'll go over some of the applications that you'll undoubtedly enjoy because they'll help you cook better. Yes, there are cooking applications for the iPhone.
10 Best iPhone Apps to Take Your Cooking to the Next Level
We've compiled a list of the top iPhone applications to help you take your cooking to the next level and become a professional chef. As a result, take a look at the apps listed below.
This is one of the top iPhone app is Buzzfeed's Tasty, which will take your cooking to the next level. You can quickly browse over 4000 delicious recipes on Tasty, as well as find step-by-step cooking instructions and more.
Not only that, but Yummy also lets you browse for and pick up the cooking ingredients you'll need to make your favorite tasty dishes at Walmart.
If you're a vegetarian seeking for an iOS app to find the most popular fan-favorite plant-based recipes, Oh She Glows is the app for you. You won't believe it, but the app currently contains over 140 delectable plant-based recipes, including 120 gluten-free options.
Oh She Glows also features some interesting search filters for finding recipes, browsing high-resolution food photographs, and so on.
Epicurious is one of the most useful iPhone food applications available today. Epicurious makes it simple to uncover the best recipes from across the world, as well as watch incredible cooking videos.
Not only that, but Epicurious has a recipe box where you can save and watch your favorite dish videos again and again.
It's not a cooking app, but it does provide your iPhone or iPod touch an easy-to-use and quick-to-handle shopping list.
You can quickly sync your shopping lists, create shopping items, manage multiple shopping lists, and more with ShopList.
SideChef is one of the greatest and most highly rated iOS cooking apps available. In less than 10 minutes, you can plan your week's meals with SideChef.
It's a cooking-planning and-shopping app. To help you cook better, the app includes step-by-step photos, videos, and audio directions.
It's the greatest software for finding a large collection of recipe manuals, as the name implies. You may use this app to learn new recipes and meal plans, manage your grocery list, prevent food waste, discover healthy ingredients, and much more.
This is yet another excellent application for improving your cooking abilities. The Allrecipes Dinner Spinner app gives you fast access to Allrecipes' incredible collection of member-submitted recipes, along with images, ratings, and reviews from our community of over 11 million home cooks.
Yummly is one of the best iPhone cooking apps available, despite its lack of popularity. You may access over 2 million recipes using the app.
Yummly also includes several step-by-step guided recipes, video demonstrations, times, and other helpful resources to make cooking a snap.
Cookpad is another excellent tool for discovering and sharing unique recipes. Hundreds of easy-to-follow recipes submitted by fellow home cooks like you are available in the iOS cooking app.
A one-of-a-kind and social cooking environment where users may share recipes and photos. Others can comment on your recipe after they've tried it and shared a photo of their attempt.
This is one of the best iPhone apps that you will undoubtedly enjoy. Millions of users appreciate the app because it allows aspiring and experienced chefs alike to refine their cooking talents and discover delicious new recipes and cooking ideas.
You can easily find excellent and easy-to-cook recipes with Kitchen Shops. It also offers a Cooking mode that takes you through recipes step-by-step with ease.