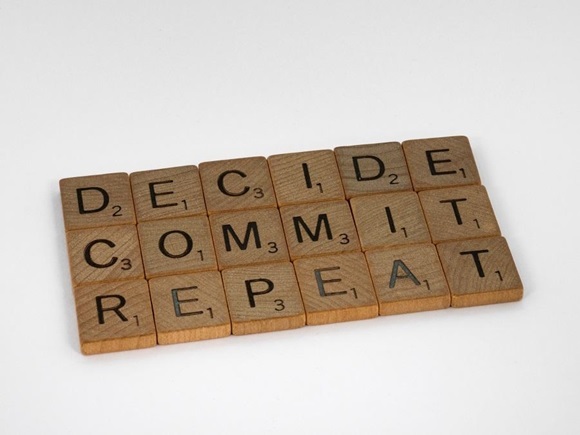 One of the many tasks and challenges that entrepreneurs have to handle is making decisions. They do this on a daily basis, whether they're aware of it or not. However, most of these choices revolve around everyday issues and routine operations and don't require much effort, playing a less important role in the grand scheme of things.
Things get a lot more complicated when it comes to bigger decisions that can have a huge impact on the health and performance of the company. That's where most entrepreneurs get stuck and struggle to take action. But just because making decisions is difficult doesn't mean one can't become better at it. Just like many other skills and aptitudes that entrepreneurs require to become successful in their respective fields, decision-making is a muscle that can be exercised and trained.
The struggle is real
Important decisions come bundled with a paralyzing fear of failure, time pressure, uncertainty over potential results, and an overwhelming number of factors and options one has to take into account and analyze in order to come to a conclusion. It's not surprising that many business owners are crushed by the burden of decision-making and prefer to bury themselves in run-of-the-mill tasks instead of grabbing the bull by the horns and addressing more urgent and complex issues.
However, no actual growth can be achieved unless you're willing to take risks and decide on a course of action. Stagnation is one of the worst things that can happen to a business. Without well-defined goals and a clear plan on how to attain them, any company is bound to become obsolete at one point. No matter how challenging the situation is, being proactive is always better than doing nothing and hoping for the best. And it's also better to take action without being constrained by the circumstances or as a last resort when your company is already in deep trouble.
It's possible to train yourself to view decision-making from a different perspective and approach the process in a way that makes it feels less like a cumbersome task and more like an exciting endeavor that will bring you closer to putting your vision into practice and reaching your business objectives.
How to become a better decision-maker
Many entrepreneurs, although daring, are not great decision-makers by nature but become so by nurture. That implies becoming acquainted with the steps and strategies that can help you overcome the fear of making decisions and thus save you from the struggle.
Analyzing the situation
Decisions often end up in failure because the people who are in charge of making them don't have the full picture of the situation they're dealing with. Without context and a solid understanding of the state of your company, it can be difficult if not impossible to pinpoint the issue that you need to address and the actions you have to take in this respect.
That's why the first step you need to focus on when you plan to make any kind of change to your business is to gain a bird's eye view of your company and study your strengths and weakness, so you can figure out what needs to be done to make things better. There are plenty of tools and services like Savanta research that can help you make sense of your business data and gain valuable insights into your company's performance. Once you've been able to identify your goals, it's going to be a lot easier to analyze your options and decide which one is better suited.
Build an environment that encourages decision-making
Although you're the one pulling the strings and calling the shots in your company, decision-making is usually not a one-person job. A burden becomes much lighter when you share it with others and when you operate in an environment that supports your efforts.
Even if the biggest part of the responsibility falls on your shoulders, it's worth having a team around you that can provide input and advise you on certain aspects that go into the decision-making process. Delegate tasks and carve enough time in your schedule so you can analyze things thoroughly and prepare for the changes that you're about to make. It's also important to keep an open mind and listen to other people's suggestions and perspectives so you can make sure your decision will benefit everyone.
Determine and explore your options
Having too little options can be constricting while choice overload can feel overwhelming. You should strive to take the middle ground and generate enough alternatives so you don't feel forced to choose a solution that doesn't seem right to you but try to keep your options within a reasonable limit so as to not overcomplicate things unnecessarily.
Once you've come up with a reasonable number of options, you should take the time to evaluate each and every one of them, taking into account the pros and the cons, the risks and the advantages, and eventually decide which path you should follow.
Implement your decision
Before you put theory into practice, it's recommended to do a final evaluation of your plan, so you can be sure that the decision you've made is the right one. After that, you can move ahead and communicate your decision to every person that is affected by or involved in its implementation.
The final step is to finally put the wheels into motion and make the changes you've decided upon. Make sure you don't rush the process and keep open lines of communication with all the people that play a decisive role in it, so you can effectively address issues that might arise along the way.
Wrapping up
As with all business-related tasks, making decisions comes with its fair share of challenges. However, knowing how to approach the decision-making process and being aware of the steps you need to follow to minimize risks and ensure optimal results can remove the fear factor from the equation and set you on the path to success.