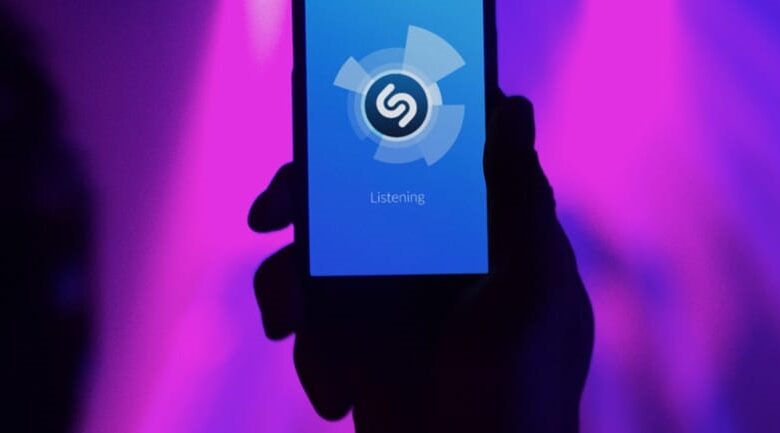 Shazam app is unarguably a popular app among music fans. It helps identify music only from a short sample. Whether you are in a store or café and hear a great song, easily use Shazam app and you will be able to figure it out. But, Shazam is not the only one that offers this functionality since there are best Shazam alternatives to give you a different experience.
It cannot be denied that Shazam has several problems, such as showing the wrong music, speed problems, and many more. For this reason, lots of users migrate to other apps that offer a similar function. If you have the same plan but cannot decide on a unique app to replace Shazam music finder, check out the following recommendation.
Google Play Store and App Store are flooded with music apps, but only a few of them enable you to identify music based on a short sample like Shazam music app does. Without going any further, here are 8 best Shazam alternatives for Android or iOS.
Top 8 Best Shazam Alternatives for Android and iOS
1. Genius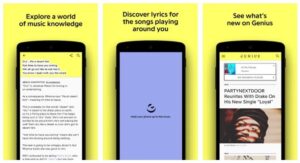 With more than 5 million downloads, Genius is the best Shazam alternative to find music around you. This app is supported by a vast collection of song lyrics from multiple genres. If you want to improve musical knowledge with the hottest music and new releases, this device can be a great weapon to install on your device.
Genius is more than a song lyric finder. Aside from searching and downloading the latest lyrics from your favorite artists, you can read annotations added by the Genius community. Just tap the highlighted lines and check out what obsessed fans write about the lyrics. Or, if you know the lyric, share and let your community know.
Things get better as Genius features verified content from the producers and artists. These contents may include facts behind the tracks and anything you need to know about the composing method. It offers original videos that enable you to watch interviews with artists related to the music. If you like this app, download it for free on Android and iOS.
2. Music Identification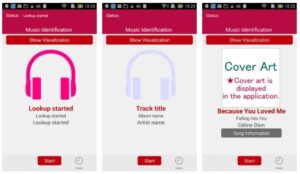 With more than 1 million downloads, the app can be a recommended alternative to Shazam free. Music Identification recognizes song titles and artists from any sample that you give. The app is supported by Gracenote, the biggest music recognition database in the world. It makes no surprise the app is reliable to identify music from multiple genres.
How to work with this app? Once installed on your Android device, run this app and tap on the Start button. Let the app listen to the music, wait for a few seconds and the song you are looking for will be displayed as a link. Press on the link to visit the website. Not only does it provide you with track titles and artists, but also it displays cover art and song information.
Music enthusiasts should download this app for it has simple features to recognize music around you. With a small file size, Music Identification won't consume a lot of resources on your device. The great news for Android users, this app can be downloaded for free.
3. Soly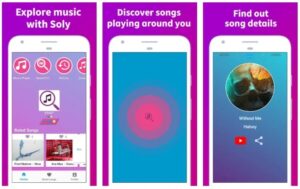 This is a music finder app that enables you to find songs and lyrics within a few seconds. Much like Shazam, this app can recognize a song from a short sample and allow you to access the lyrics or play a complete song on your favorite streaming services. Aside from discovering music, Soly lets you play music right from the app.
Identifying the hottest music is much more comfortable with this app. To work with this app, quickly press start and discover new tracks. Once the lyric is discovered, download and save it for later. Today you don't need to worry about missing lyrics. If you need to find any songs you have downloaded, go to music history search, and you will find all discovered songs.
Soly is a reliable Shazam music finder for Android devices. This app is super-fast, simple to use, and offers many features to improve your music discovery experience. With Soly, you can share favourite lyrics with friends and enjoy karaoke without missing a lyric.
4. Musixmatch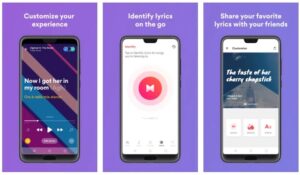 This is the most famous lyric finder on Google Play, with more than 50 million downloads. This app is supported by the world's largest song lyric collections that instantly enable you to find lyrics as an editor's choice. Besides finding lyrics, Musixmatch lets you learn the latest language through lyrics translation.
Many users found this app is one of the best Shazam music app alternatives, thanks to the many features that come with it. You can jam out your favourite music from YouTube, Spotify, SoundCloud, or another streaming platforms and never miss a lyric. It also allows you to search your favourite song by artist, title, or even a line of lyrics.
What's more? Musixmatch lyric finder lets you play or pause from the lock screen. If you want to skip through a song, quickly use the smart seek feature, and you will be able to jump into your favourite lyric. Also, this app has a LyricsCard feature that enables you to share your favorite song lyrics. You can upgrade to premium features if you need to enjoy more features like offline lyrics or no advertisements.
5. Beatfind Music Recognition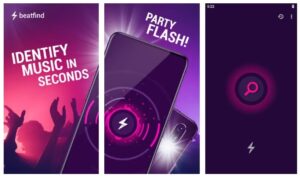 If you are looking for the best Shazam alternatives to discover music around you, Beatfind Music Recognition could be it. This app is easy and easy to use, allowing you to find top tracks and the hottest artists. Not only does it offer music identification, but also it boasts many different functions, such as exploring albums and reading biographies.
With this app, you can figure out new tracks only from a short sample. Once you find the right song and artist, Beatfind lets you explore the album songs and read more about the artists. If you want to play the complete music, this app can be integrated with Spotify, YouTube or Deezer. And if you think you are the first to know the song, remember to share it with friends or family.
The most interesting part of Beatfind is the ability to transform your room, office, or any place into a disco club. Thanks to the flashlight party mode that offers a strobe light effect. There are many different features to enjoy, such as watching music videos on YouTube and saving identified songs and unique visualizers. Best of all, Beatfind can be installed for free.
6. MusicID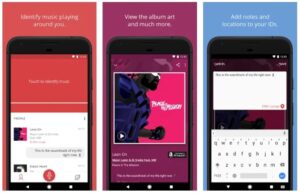 MusicID helps identify the music you have never heard before. This is an excellent alternative to Shazam as it enables you to discover music and add notes and so much more. The free app can be a helpful tool, especially for music enthusiasts who don't want to miss the new music update from various genres.
In the app, you will be able to identify music now-playing music from your surroundings. It also provides you with a wide selection of attractive album art and shares it with friends on social media platforms. With MusicID, you can also add notes and locations so that you know exactly why you discover the music or where you discover it.
To be a music expert, you should know more about popular and hottest artists. Let MusicID helps you learn more about favourite artists, including biographical data, TV information and others. Also, you can view movies and see similar songs related to the artists. If you need to know everything about music, lyrics, and artists, MusicID is a friendly app to install.
7. Musera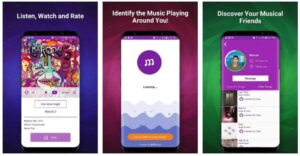 Last but not least, Musera is a music finder that supports music enthusiasts find new favourites. This music finder helps you recognize unknown tracks and give more information, including track title, album, album cover, singer, and many more. Musera lets you create a unique playlist or access other's playlists based on their genres as a music social network.
If music is your life, Musera allows you to access all the hottest songs and make a playlist. This feature keeps you from looking for the songs individually. In addition, this app features GPS location to suggest the latest songs to you. Users can also enjoy song previews or watch music videos from music streaming platforms like Deezer and YouTube.
Musera comes with some other features to improve your music experience. Let's mention automatic song recognition, top songs display, and a vast collection of multiple genres. The good news, this app is free for Android users.
Shazam.com is not the only music finder to find in the market. There are some best Shazam alternatives for Android and iOS, enabling you to recognize music effortlessly. Select your favourite song recognition app and be the best music enthusiast.
8. Music Detector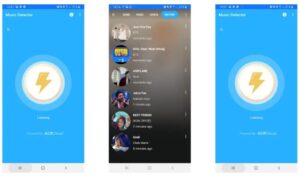 If you are watching for a trusted music recognition app, Music Detector should be on the list. Shazam this song finder is reliable to identify music around you in a few seconds. Whether you are in a department store or live music event, this app lets you discover the best tracks along with the singer name and other information.
Like Shazam and other similar apps, Music Detector identifies songs from a short sample. Once you run the app on your device, let it listen to the music and it will show you the music title, artists, and others. Thanks to a vast collection of song lyrics that allow you to discover music from various genres.
What else can Music Detector do? Aside from finding a song, this app allows you to learn more about artists and their songs. It also features quick and efficient music discovery, not to mention you can check searched music history right from the app.
Conclusion
Well, these are some of the top 8 best Shazam alternatives I have found throughout the web. Although, I use just Musixmatch & Google Assistant. However, if you are looking for an all-in-one pack that offers every function from audio playback to the lyrics and recognition feature, then Musixmatch is the app you must choose.
And if your Androids or iOS smartphone has been already combating with its storage. In that case, you must use Google Assistant or Siri. Since then, you do not need to download any different extra applications on your phone.
1tech is a tech and gaming website handled by a group of people who love to read & write about video games, apps, widgets, techs, apps' evaluations, home entertainment, and more. As a result, we offer high-quality short articles about the subjects you like the most.