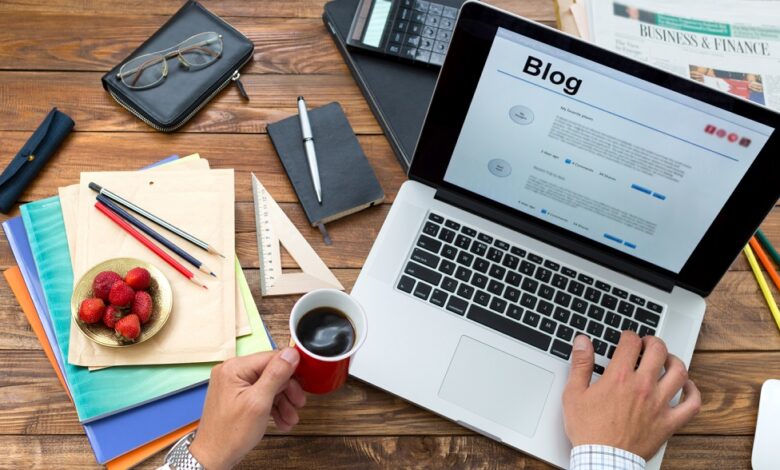 With so many websites offering step-by-step guidance on how to make a blog, everyone now believes it is simple to have an online presence, yet competition is fiercer than ever. So, how can you ensure that your blog is of sufficient quality to obtain higher search engine rankings?
No matter how good your site is, if no one can find it through Google or other search engines, you'll have very few visitors. The process of making your website as prominent as possible on search engine results pages is known as search engine optimization (SEO) (SERPs).
What's the best way to go about it? So, in this article, we'll go through eight fast ways to improve the SEO of your blog posts.
Use Relevant Titles
Consider the title of your new post when you're writing it. It should not only be interesting and informative, but it should also contain relevant keywords that can drive traffic. Focus on your company name, sort of business, a call-to-action, or another keyword that your target audience will understand.
Create Your Content from Keywords You've Properly Researched
You'll need keywords if you want your posts to rank well in search engines. Keywords that are relevant and well-researched, not just any keywords.
The most effective authors start with a big list of carefully chosen key phrases and build their material from there. This allows them to create organic traffic when they need it. Focus on using these terms as much as possible in your postings, including in the headlines.
There are a multitude of free keyword research tools able to help you in identifying which themes are likely to be popular with readers. Knowing who you're writing for before you start is crucial to producing better content.
Write Comprehensive Blog Posts
When compared to short-form content, long-form information tends to rank higher in search results? What exactly does this imply? You should compose a detailed piece with your chosen keywords sprinkled through.
It's critical to stay focused on specific subjects when writing long posts. Otherwise, your content can come out as too promotional and irrelevant to readers.
Finally, at the end of each post, include a call-to-action. This might be anything from a link to your homepage to a link to another brief item on your site.
Include Images and Videos in Your Blogs Posts
Google is well-known for its love for photos and videos. They aid in making your content more interesting, getting more readers, and achieving higher search engine rankings. More importantly, they have been shown to boost the conversion rate of a website.
But, how useful is it to include images in blog posts? Images, according to Jeff Bullas, boost the chances of people accessing your content by 94%. In other words, adding visual material to your posts is likely to boost your reach by 94 percent.
Don't Forget About Page Speed
Page speed has become increasingly important as search engines improve their crawling, indexing, and ranking technologies. Keep your site loading as rapidly as possible.
When it comes to page load times, make sure to reduce redirects and optimise images to make them load quickly on any device. This will ensure that visitors see and engage with your material. These small tweaks will prove to be invaluable in the long run.
Your website should ideally be well-organized so that visitors can quickly locate what they're looking for. Like in a good novel, the layout of your site should make intuitive sense, with chapters dividing longer sections and headings separating chapters.
Readers are more likely to stick around if they can get where they want to go with only a few clicks.
Add Relevant Internal Links to Your Posts
Internal links are just one of the many factors that search engines consider when determining the relevancy of your content for a specific question. The more internal links you can use to link your posts, the better your search results will be.
Make sure you're linking to pages that are directly related to the topic of your article. If you continue to do things correctly, Google may ultimately consider those links useful and rank them properly in their search engine results pages (SERPs).
Change Title Tags According to New Content
You should consider altering your title tag when you change your content. Search engines can easily find your site when someone searches with something related to your topic if you use various keywords in these tags.
Make sure not to overdo keywords in your title tags as you alter them. Just go with the flow and do what feels right.
Wrapping Up
To be a successful blogger, you have to provide high-quality, relevant, and helpful content. By optimizing your site for both search engines and visitors, you can ensure that your audience gets the most out of your work. Small changes, such as include an image in your content and correctly applying keywords, can have a significant impact on page views and ranking.