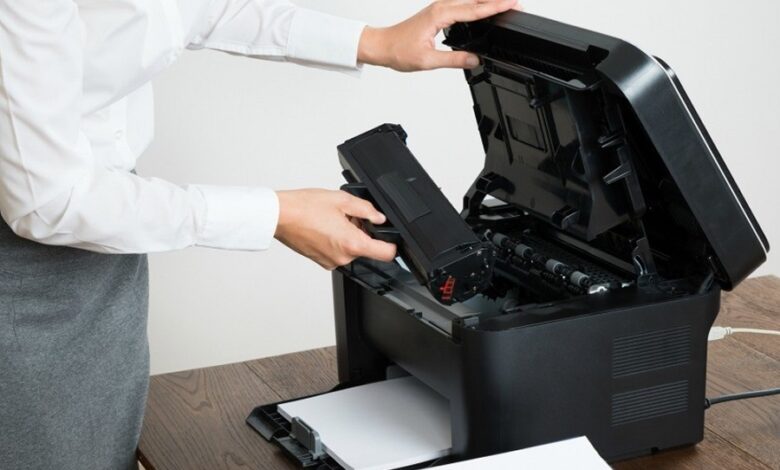 You've just completed a report for class tomorrow, or you're getting ready to head out the door to a customer meeting and need some handouts. You click print and dutifully wait by your printer, but nothing comes out. You glance at your computer and see it says the Printer Offline in Windows 10.
Please don't fret. By following our easy step by step example, you'll be able to get your papers printed and head out the door in no time.
[Solved] Printer Offline in Windows 10 Error


Fix 1 Check the Power Switch and Cables
It's essential to check the basics of your printer before getting started on additional fixes.
Step 1
Check to see if your printer has power. Look for power light and that the screen lights up if it has one. If there is no power, look for a power switch. Some printers have a toggle power switch near the power plug.
Step 2
Ensure your printer is plugged into power. Check that the power cord is plugged into the wall and the printer all the way. If it is plugged into a power strip, ensure that the strip is turned on.
Step 3
Check that the printer's data cable is plugged into the printer and computer. Most printers will use a USB cable to connect to the computer. Some newer printers may connect wirelessly.
Fix 2 Use an Automatic Repair Tool (Restoro)
Automated tools can quickly find the underlying software cause of many common printing issues. We recommend Restro to solve your printer problem automatically.
Step 1
Open the installer Restroro.exe by double-clicking it.
Step 2
Accept the license terms and start the install. After installing, Restoro will start a scan automatically.
Step 3
Press Start Repair to resolve the found problems with your PC.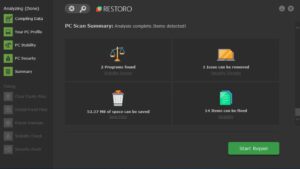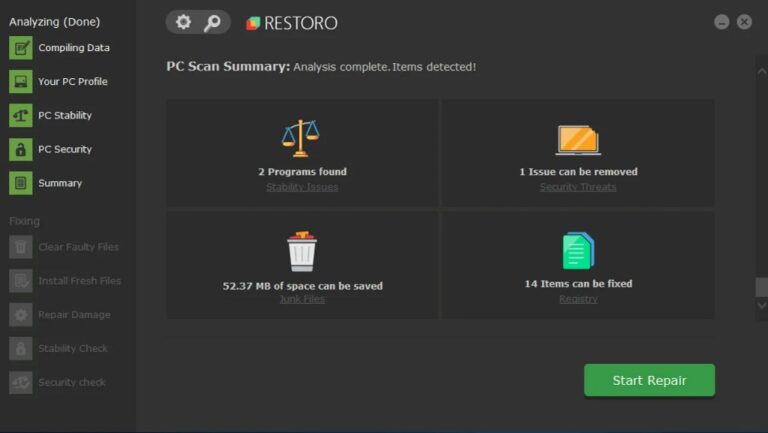 Fix 3 Print a Test Page
Printing a standard test page will support you determine if your printer is having an issue or if the program you are using is causing a problem.
Step 1
Open your start menu and go to the settings (Gear Icon).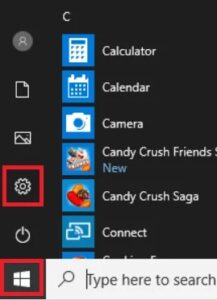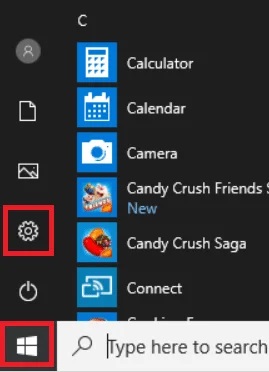 Step 2
In the Windows settings menu, press Devices, then Printers & scanners. Choose your printer.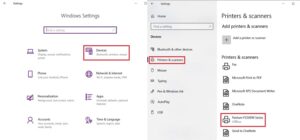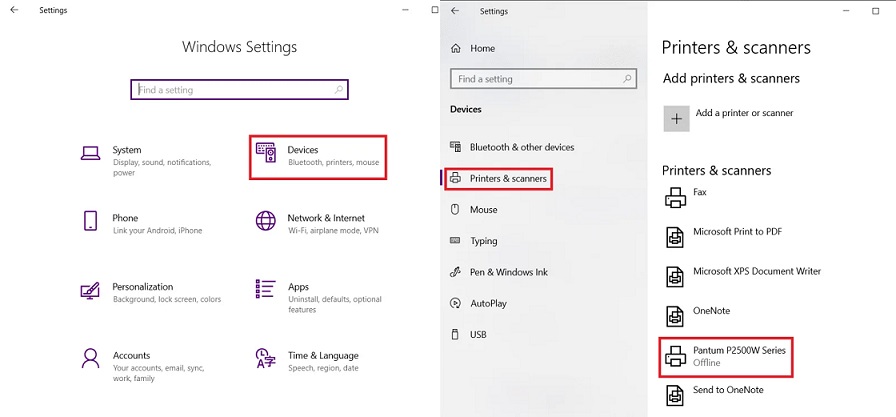 Step 3
Press Manage.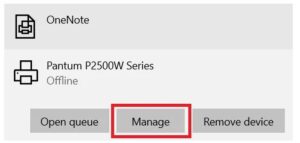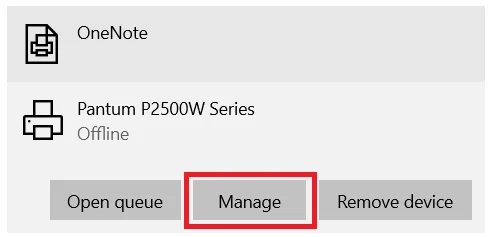 Step 4
Press Print a test page.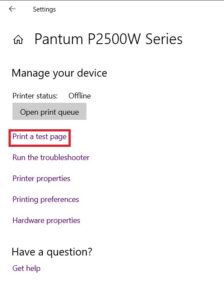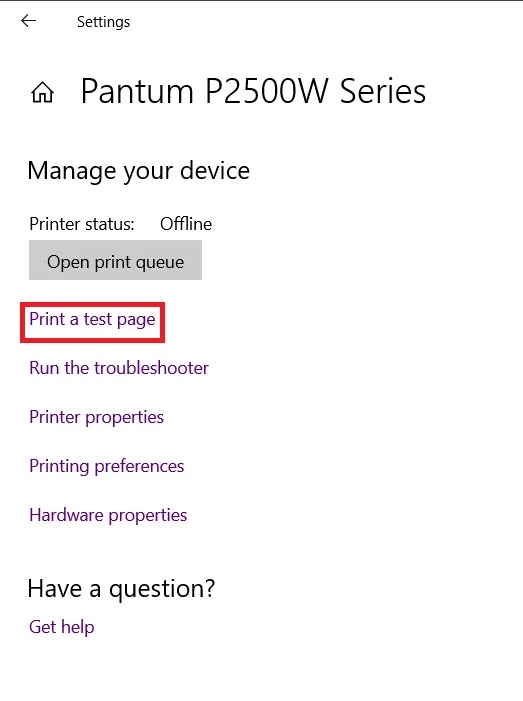 If a page is printed, there is nothing wrong with your printer or computer connection. Try the automated tool in Fix 2, or try printing from a different program.
If nothing comes out of your printer or it is garbled, move on to the next fix.
Fix 4 Uncheck Use Printer Offline
You should still be on your printer status page; if not, check Fix 3.
Step 1
Press Open print queue.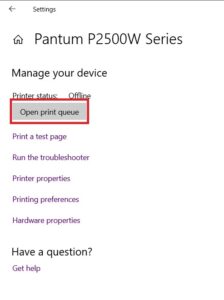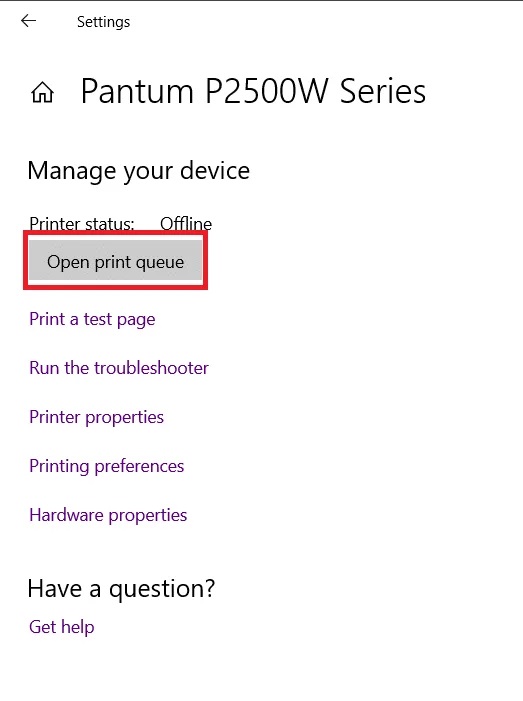 Step 2
Press Printer, then uncheck the option Use Printer Offline.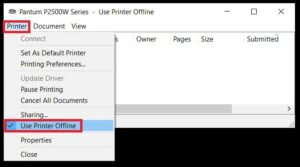 Fix 5 Cancel all Documents
Sometimes a stuck or poor print job can stop your printer from working. You should be in your print queue; if not, follow the steps in Fix 3 and Fix 4.
Step 1
Press Printer and Cancel All Documents.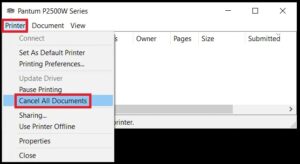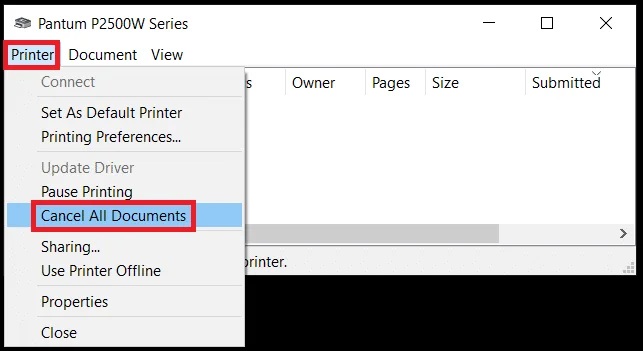 Step 2
Try printing a test page in Fix #3 again.
Fix 6 Reboot Computer
Turning the computer off can clear out small problems that may stop you from printing.
Step 1
Press the Start icon, the power icon, then Restart.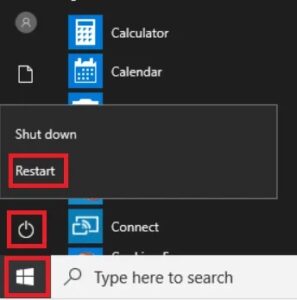 Step 2
Log back into your computer and try printing again.
Fix 7 Check Correct Port
Step 1
Get to your printer options by following the steps in Fix 3.
Step 2
Press Printer properties.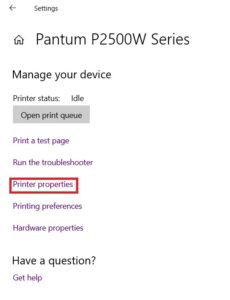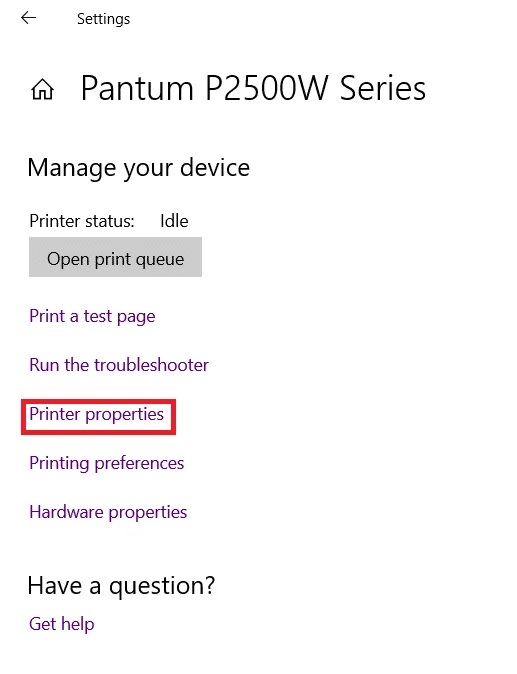 Step 3
Press the Ports tab. Ensure that the correct port is checked. In this case, the printer is connected by USB, so this is correct. Yours may require a different port, depending on how it is attached. Consult the documentation that came with your printer.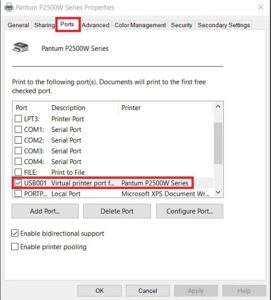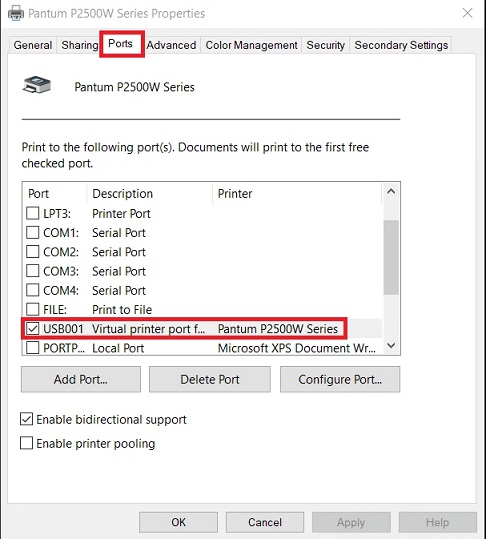 Fix 8 Let Windows manage my default printer
This feature introduced in Windows 10 can sometimes cause your computer to try and use the wrong printer.
Step 1
Get to the Printers and scanners menu by following the steps in Fix 3.
Step 2
Would you please uncheck the box Let Windows manage my default printer?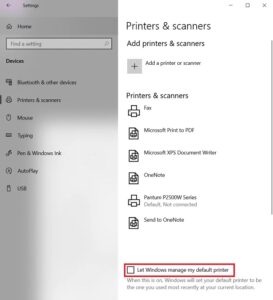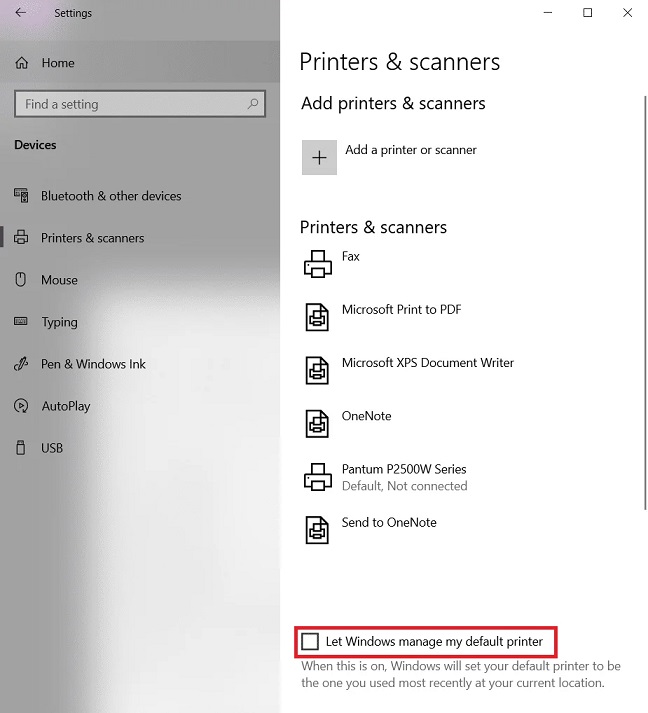 Fix 9 Restart the Spooler Service
The Spooler service is responsible for taking what the program tries to print and sends it to the printer.
Step 1
In the windows search bar, type "services." The Services App should be the top result. Press Run as administrator.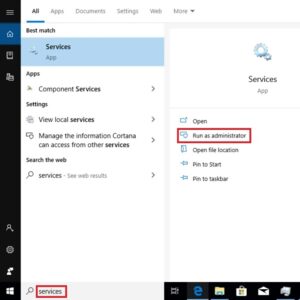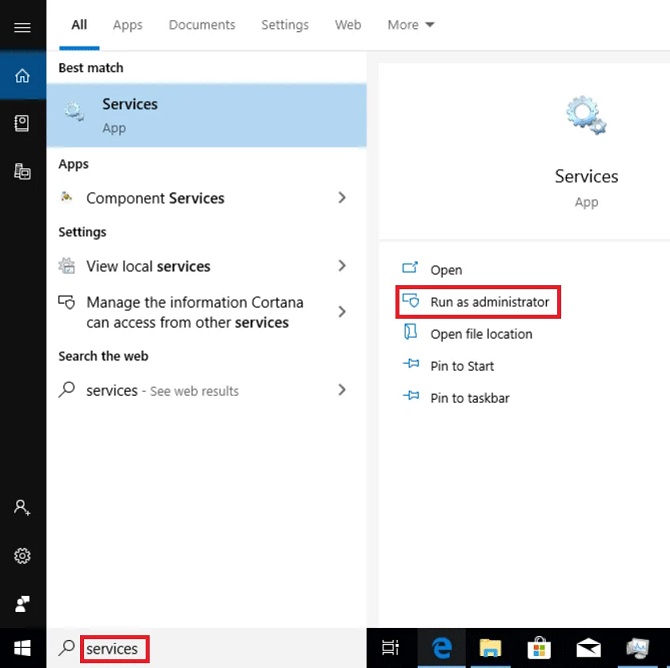 Step 2
Scroll down to the Print Spooler, press the restart icon (green arrow) to restart the service. Wait for the process to complete.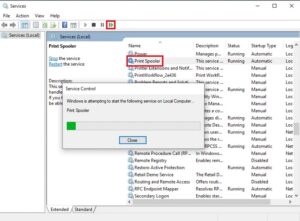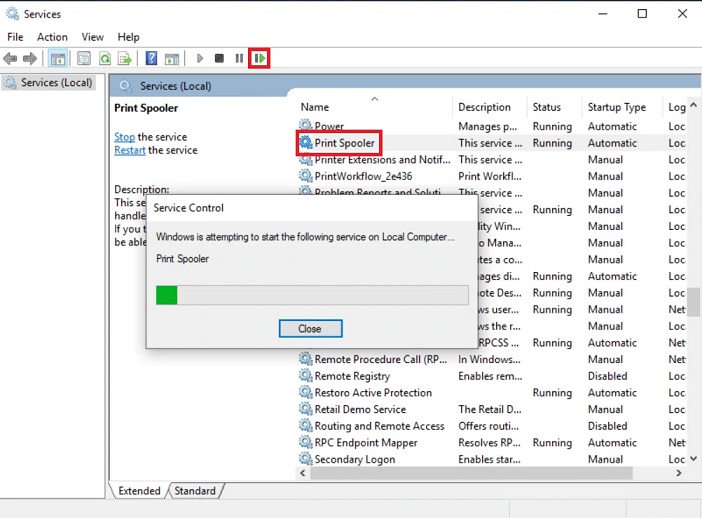 Fix 10 Install Latest Drivers
Your printer's manufacturer may have released new drivers or software needed to use your printer. It is usually better to go directly to the manufacturer.
Step 1
Go to your printer's manufacturer website.
Step 2
Find their driver and software page.
Step 3
Enter your printer's model number.
Step 4
Download and install the recommended drivers and software for your printer.
Fix 11 Remove all driver software
Sometimes a clean slate can get a problematic printer working again.
Step 1
Go to your Windows Settings, then Apps.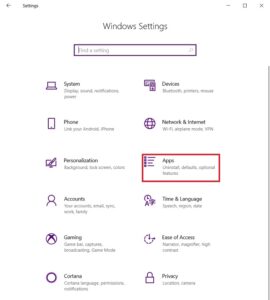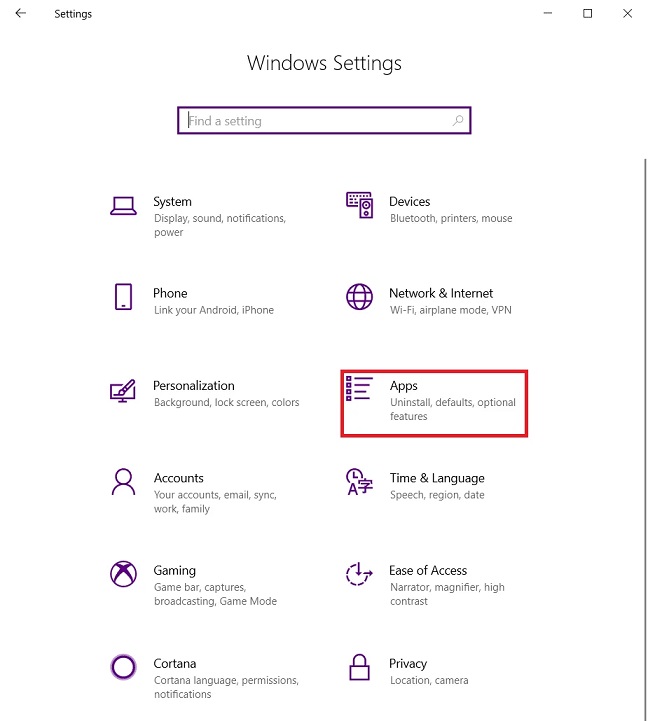 Step 2
Find your printer software and press Uninstall.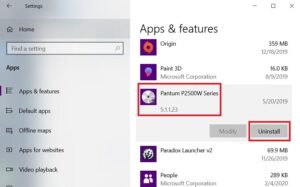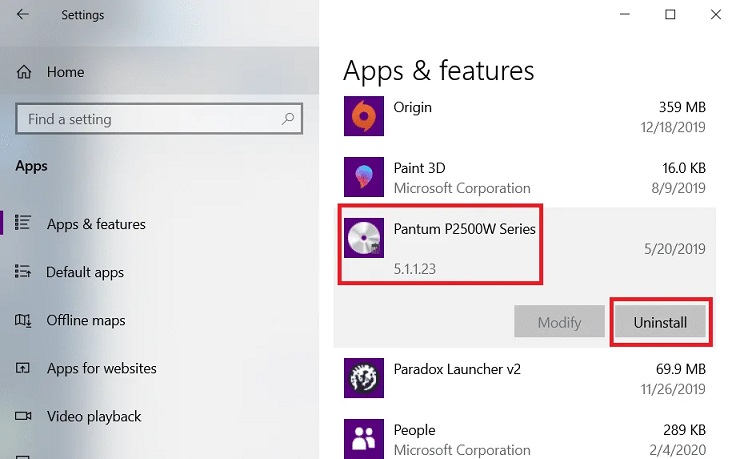 Step 3
It's recommended restart the computer (Fix 6) and then reinstall the drivers (Fix 10) after uninstalling.
Network Printers
Printers that connect to a network instead of directly to the computer can particularly cause problems. Follow the below steps to support these problematic printers.
Fix 12 Ensure Printer is Connected to the Network and Wi-Fi
Consult your printer manufacturer's documentation for how it connects to the network.
Step 1
If a network cable attaches to your printer, check that bother ends are puled in firmly. Look at where the network plugs into your printer. Often there will be a green and an amber light to show network activity.
Step 2
If your printer uses Wi-Fi to connect, check that it has joined the Wi-Fi correctly. Most of these printers will have a wireless indicator light or has a screen that can be used to check the wireless configuration. Check if your Wi-Fi network name or password has changed. You may be able to log into your router to check that it can be seen there.
Fix 13 Reboot the Router
Rebooting a router can resolve small problems that may be stopping your printer from connecting to the pc.
Step 1
Locate your network router and unplug it from wall power for 30 seconds.
Step 2
After plugging in your router, please wait for it to initialize and for your devices to reconnect. You may need to check the network status on your printer again.
Fix 14 Print Information Page from Printer
Most models of network-attached printers can print a status page listing its network detail. Consult your printer's manufacturer's documentation. Often this will be in a status or networking menu. These pages will usually list the network name, status, and the printer's IP address.
Fix 15 Reset Printer Networking
Resetting the printer network may resolve misconfiguration or issues with saved out of date information. Some printers may allow you to reset all the protected network detail; other printers may require resetting them to factory settings. Consult your printer's manufacturer's documentation.
Fix 16 Ping Printer from Computer
Find your printer's IP address. This can be found on the network information page printed in Fix 14. It may also be in the printer's menu and your router's connected devices page. An IP address will always be four numbers separated by periods.
Step 1
Use the Windows search to find the Command Prompt. Press to open it.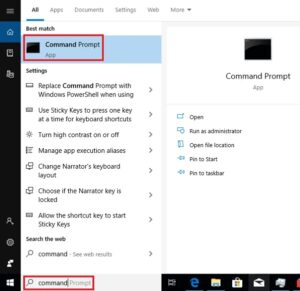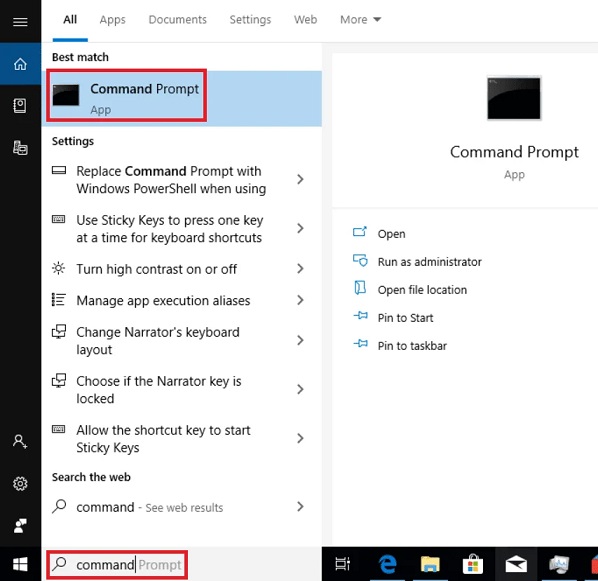 Step 2
In the black windows that comes up, type "ping" and a space followed by the IP address of your printer.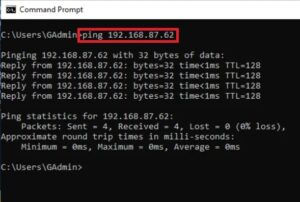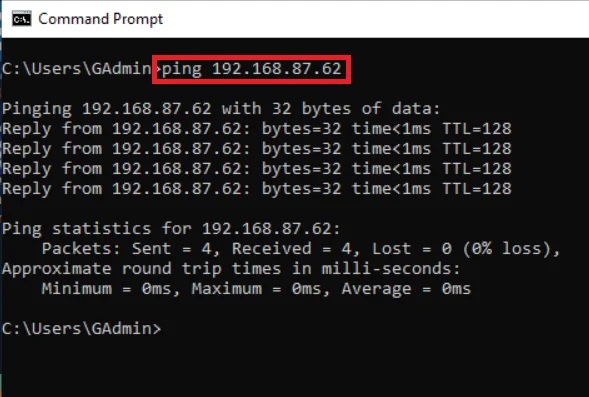 Step 3
If the result is "Reply from…" then your computer can talk to your printer over the network. If the reply is "Request timed out." then your computer cannot speak to your printer through the web.
Fix 17 Disable network isolation on router
Some routers are configured to stop devices on your network from talking to each other different. It is common for a setting to stop wired network devices from communicating with wireless devices. Consult your wireless router manufacturer's documentation on how to disable this. The photo below is an example from an ASUS router.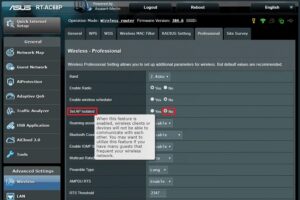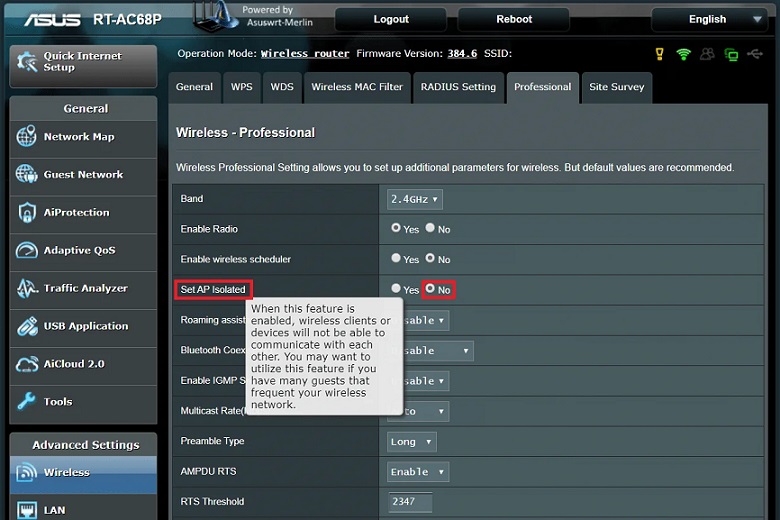 Conclusion
If you've followed our example and your printer is still offline, it may be that there is a hardware fault. Try plugging your printer into different USB ports on your PC or using other cables. You may need to contact your printer manufacturer and request to exchange your printer.