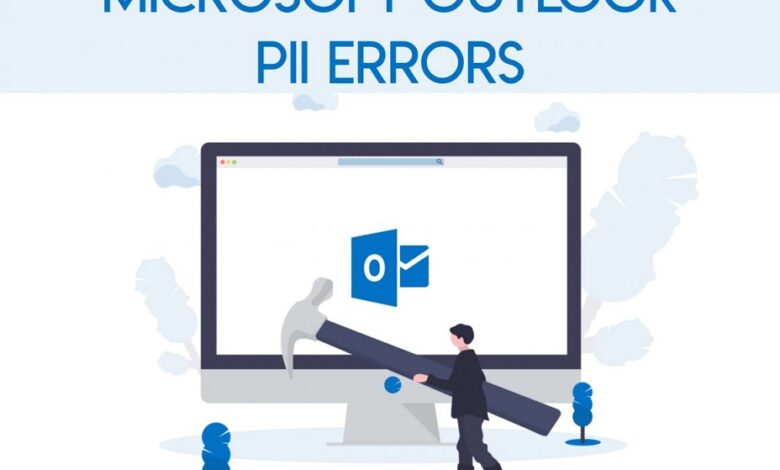 Communication, including visiting compared to the world throughout us, obtain the best for everyone. Emptiness can obtain a more reliable partner than Microsoft Outlook if it maintains supporting informed and private lives. It supports running and program emails, track to-do connections, intimate and expert appointments, and many more. With such multiple days of obtaining the accounts, one may ultimately face some errors. Amongst the errors, the  [pii_email_338034f14d68ea443925]   error is the most obvious. One must know all the information surrounding it so that it is even to business.
Convert Windows Version
If you are making certain types of errors in Windows, you can adjust to the different types of Microsoft Windows windows. This is also one of the simple methods to avoid these errors   [pii_email_338034f14d68ea443925] Error Code. You can also check [pii_email_95fb429ddab3b9357c9f]
Solving error [pii_email_338034f14d68ea443925]: Removing third party email application
Seldom, producing more than one email application can limit the review of Microsoft Outlook.
It is due to the fight between two email applications and design problems whenever somebody uses it.

One must push the untrusted root or the third-party application from the PC to feed to more regular working.

Once killed, check by reopening Outlook to see if the error has been solved. 

[pii_email_338034f14d68ea443925]
[pii_email_338034f14d68ea443925] Errors in Harbor
This error code may also occur if the installation manner is not managed correctly. While installing the application seldom, it may synchronize with several reports or software  [pii_email_338034f14d68ea443925] Error which may point to the issue. Here you can also check [pii_email_80fb90b73f6b386e57ff]

Related Keywords
[pii_email_0cd81888a5fe7246075b] Error
[pii_email_eba7eaeb6d025a2475b2]
[pii_email_57bde08c1ab8c5c265e8] Error Code
pii_email_adba8ec29bf46a0e5af1
pii_email_bbc3ff95d349b30c2503
[pii_email_bdf13af903a8f5707fb2]
[pii_email_4bd3f6cbbb12ef19daea] [pii_email_a427253221614b6547d5] [pii_email_e26dbf79d8c0635e5ca7] [pii_email_654fbfc0ac64aec32e9c]
[pii_email_7aa1063d0d4a455b59e4]
[pii_email_5ea5904f0f81c6bf4718] [pii_email_d2004079e8eb882afcaa] [pii_email_f3e1c1a4c72c0521b558] [pii_email_33bcc5fa9284de56eb3d] [pii_pn_f86b2fdecfe6b2e8] pii_email_bbc3ff95d349b30c2503
[pii_email_9ba94c086590853d8247] [pii_email_d1bf0eeb6e123178a1f1] [pii_email_4bd3f6cbbb12ef19daea] [pii_email_31292814763ad1fd1fdd] [pii_email_4a54df77285983c5da74]
[pii_email_bbc3ff95d349b30c2503]
[pii_email_80fb90b73f6b386e57ff] [pii_email_cd4b80dbd951adb0d4dd] [pii_email_077b56914bdda962cebc] [pii_email_a427253221614b6547d5] [pii_email_d66926dd018a9bbbc2d9] [pii_email_48506579338ff6e2ed96] [pii_pn_814c1d9f27d26acc] [pii_email_5c337b21d255f533]
[pii_email_dfe907e4982308153863]
[pii_pn_52dba67008cf3877] [pii_pn_db8b3567be830b8c] [pii_email_c7e98d1b06e1456b9308] [pii_email_5d94daa1541973bf76f2] [pii_email_7f50b3874b546a6ddaaf] [pii_pn_21b3e8d4b4164fdf] [pii_pn_9d178dc209555d35] [pii_email_aa02d98b14347bb4ffe7] [pii_pn_f0f2923b73f7e2ee] [pii_pn_1c80bfe9be3101b3] [pii_pn_fbc23dabc2c6559f] [pii_email_4c910535350b5a41ee81] [pii_email_38ffbd187b08c6efb106] [pii_email_e80c99419553948887a9] [pii_pn_3da1e9c44a9fc4c8] [pii_pn_3a79d618b50e0a19] [pii_email_d33478c08ac4f315923e] [pii_email_55810a31355821be5bfa] [pii_email_b20e4051e216164e9f64] [pii_email_c31346fff2b6307b017b] [pii_email_7e2660f7e18dd6cdd668] [pii_email_3dd76af4bcadd8ded428] [pii_email_7f9f1997bfc584879ed9] [pii_email_acd77492efc0a21025eb] [pii_pn_e477bd9c6b78131e] [pii_email_844c7c48c40fcebbdbbb] [pii_email_66bd628d1556c40d33a2] [pii_pn_b2ab59f9caad0102] [pii_pn_af6c930f8fd2c0a8] [pii_pn_c22d8a25434f0d28] [pii_email_54e9fbe09b7fb034283a] [pii_email_7a9b597b28b77b176041] [pii_email_acfbea1464775cbbb54e] [pii_email_71e6bcfa8a2bee2aa151] [pii_pn_32d55b07aa4abe60] [pii_pn_4b0d51a47d83e394] [pii_email_852aaa38ea9052920d3d]
[pii_email_eba7eaeb6d025a2475b2]
[pii_email_d0d08a0a2c938c627eab] [pii_email_38010b93e08d5235aa7e] [pii_pn_e783f921fe58992a] [pii_email_97745aae1b5bae8c4a85] [pii_email_356435afca3bf570afae] [pii_pn_a0b42f56ec0c7e06] [pii_email_7d02305c6f5561c22040] [pii_email_4510b7a5b38e0f5b6360] [pii_email_d8260e55824af5b7193b] [pii_email_ba6dffecaf439976a7a6] [pii_email_2db8c939254ae73a1f8c] [pii_email_e1aa8f4deb45ecd93b2a] [pii_pn_7f677e10c2f8d880] [pii_email_631ecb328d62730e4502] [pii_pn_a82c4f4ae0997dc1] [pii_email_eba7eaeb6d025a2475b2] [pii_email_4963ef873adfeebdcd41] [pii_pn_c909df7eb7a1ef2d] [pii_pn_f9c73af0cb83cca6] [pii_pn_d283fdcd1d87b779]
[pii_email_7aa1063d0d4a455b59e4]
[pii_email_c751115fea806a7818ba] [pii_email_d4d3f5b9d7f3c8b22729]
[pii_email_7aa1063d0d4a455b59e4]
[pii_pn_80f8b66533f3a77b] [pii_email_31e7b199cdf0b1acf258] [pii_email_05d95f9563d412a5e139] [pii_email_8ca2fcc022248175005f] [pii_pn_42adfa766f7bdd9c] [pii_pn_ebd5ba93a442b75d] email for [pii_email_1d16063d386220896153] [pii_pn_d371bd30ad0a23c7] [pii_email_8953fcff2f2c1d49fbad] [pii_pn_60bd665eea55fbf4] [pii_email_603d20f978fb1fc44cee] [pii_email_e2ca7e089bf19e2c3995] [pii_email_047fb3f762d7d2ebc9f4] [pii_email_03e55cc9614a67bd9222] [pii_pn_cbb318834442e8ff] [pii_email_a7b93224472ff079e7ed] [pii_email_9adeb2eb81f173c673a5] [pii_pn_1055c1c7cf7e6890]
[pii_email_7aa1063d0d4a455b59e4]
[pii_pn_33aee503065c1a1a] [pii_pn_2e2d42bbba09027d] [pii_email_b77356842d0ef9f463e8] [pii_pn_e3e9e85a00a6a38d] [pii_pn_b209a722890c220f] [pii_pn_ca85a97e5555da0e] [pii_email_34711691b3b3b435] [pii_email_a1e71138af63bc83222f] [pii_email_8197c6d7fa641488f975] [pii_email_e26dbf79d8c0635e5ca7] [pii_pn_97888d410a70d3ef]
[pii_email_eba7eaeb6d025a2475b2]
[pii_email_6395c0e16aa059502003] [pii_email_4db8322de22af53a2bdc] [pii_email_4dd09cddea0cd66b5592] [pii_email_685671f3256d244a] [pii_pn_5a641fa082472745] [pii_pn_32d55b07aa4abe60] [pii_email_6bd3ae413aab213c5e6c] [pii_email_e147cf3510887c53b5ed] [pii_email_6a4bb4dab6e737be66f7] [pii_email_3c20fbc7ec63eff1d6f2] webmail
[pii_email_89fcbf1b8735e9871b3e] [pii_email_d9f3c17c013beb6092a3] [pii_email_bdf13af903a8f5707fb2] [pii_pn_846da2c76e58ee31] [pii_pn_7d74eb513d926aa8] [pii_pn_617def27abe1f938] [pii_pn_1fa1528654e58d29] [pii_email_4873497df0bd9b9fc2a4]
[pii_email_bdf13af903a8f5707fb2]
[pii_pn_904b32adccad434d] pasaporte mexicano [pii_passport_a992764331125c0c] [pii_email_799917d0a8af2718c581] [pii_email_ffb0a543bed4a4482974] [pii_pn_3cef480bd3c85edf] [pii_email_a080349f0bcab19e039e] [pii_email_90b4547442f1f1e001d2] [pii_pn_7cb487117f21abdb] [pii_pn_2a17248154187457] [pii_email_c742a940ba384394925d] [pii_pn_7ad6309bc04a913d] [pii_email_fb3a592541f578be054a] [pii_email_378df8c999c313f9f8d3] [pii_email_623b1640f5f21026ae5d] [pii_pn_5fbdcc8d7a9929cc] loesch [pii_email_670bf56a153e834b7f58] sign in
[pii_pn_9682840a965f9321] [pii_email_5c337b21d255f533] [pii_email_82a94ccaf8f5603c5350] [pii_pn_c3627d5187ebbe6e] [pii_email_dd7105052b3fdb3f0254] [pii_email_f2c47317755c0ceca929] [pii_pn_ee3eb1ac4cc649ba] [pii_pn_65febac2d8ddd2b2] [pii_pn_36ecdd0c39bf0091] [pii_email_2fddfbb0980f976d217c] [pii_pn_4699fefa588039e3] [pii_email_73a54783f61c31a18711] [pii_email_c5d8a719da077be3aed4] [pii_pn_16a485e98ca294d8] [pii_pn_7bf9216892adce08] [pii_email_75d33bd917fccb875dc4] [pii_email_dfe907e4982308153863] [pii_email_6fc72bf13a443be37ab3] [pii_email_75551be3aa765c0b6139] [pii_email_07d7c704e58464ac66c0] [pii_pn_1e89cd89c7a49d5e] [pii_pn_ebc93b751e9c5a48] [pii_email_4f3366bf9387390a93b3] [pii_pn_16ec9d6cc5df9638] [pii_email_52c6c9c1e631b62ec94e] [pii_email_f886ca817c3ecfa6ece0]
[pii_email_dfe907e4982308153863]
[[["xjs.sav.en_us.xyl2giaphyu.o",5]],null,[null,2],200] [pii_pn_1b0c13bb5f2d1ddc] [pii_email_4e6145493b03fe14425d] [pii_pn_318bb0ee769dadaa] [pii_pn_a2506567be093973] [pii_email_2db267d041bc39cf] [pii_email_522d39cbbdceda264fd4] [pii_email_093e2516ba38e884df17] [pii_pn_00a8b0aba07eb904]
[pii_email_bdf13af903a8f5707fb2]
[pii_email_ddb7b0ca0f8cb4d23f14] [pii_email_a0b04901a1f52de5a391] [pii_pn_349995b63db816f3] [pii_pn_703ec235aa2e76dd] [pii_pn_809966c7b18d1b21] [pii_email_e3bf6f21b02fdf2ee91e] [pii_email_11fe1b3b7ddac37a081f] [pii_pn_b62cdc394482607a] [pii_pn_b793ebf92631f83b] [pii_pn_57f400ea15a1a047] [pii_email_bdf13af903a8f5707fb2] [pii_email_2776f13cb4eb31324aa1] [pii_pn_cb8e0b045fedd8ef] [pii_email_5c6bd678c5f0589458c4] [pii_email_57a4a2f20ec6813a8481] [pii_email_4cd5e5926b87673794b3] [pii_email_d86d6cd30a0b6177] [pii_email_d4af6b070ffd66f80a96] [pii_email_dfe907e4982308153863] [pii_email_91bf3c0bf2b35021c44e] [pii_email_728b405f3855592d09be] [pii_email_0a5c1e4afd44de3a3179] [pii_email_76b1e82f53dea6fc1a63] [pii_email_d8766c33efd59046f6e6]
[pii_email_7aa1063d0d4a455b59e4]
[pii_email_57cf328a1bc11f29a3b6] [pii_pn_2e2d42bbba09027d]
[pii_email_bdf13af903a8f5707fb2]
[pii_pn_ea08d92052460be3]
[pii_email_eba7eaeb6d025a2475b2]
[pii_email_ddb2c33a837d4bccb6c1] [pii_pn_3fadc9c3d00f1812]
[pii_email_dfe907e4982308153863]
[pii_email_3a055da5e78763bfb9d1] pasaporte mexicano [pii_passport_a68d0898d335cbb9]