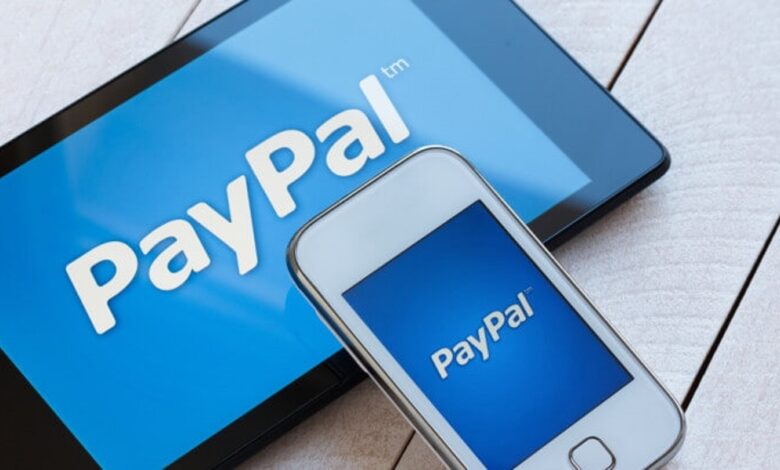 Here are some fundamental steps you can do to lock your PayPal account.Given the prevalence of PayPal as a payment gateway, it seems to reason that hackers would target the service. You can do a lot to protect your PayPal account, and PayPal does a lot to keep your security safe.
Let's take a look at some of the ways PayPal users often fall victim to fraud and see what you can do to avoid falling victim.
1. Use a Robust Password
This is a standard security you should take to safeguard any account you use online. Passwords that are short or easy to guess will not adequately protect your PayPal account. Don't use the same password for PayPal that you use for other sites, in case someone gains a password to the first account.
First, access your PayPal log where you'll be able to change your password. To adjust your security settings, go to the Settings cog in the upper right corner, then click the Security tab. To modify your password, click the Update button.
Resetting Your PayPal Password
Enter your current password and the new one you'd like to use here. If you have trouble creating a secure, memorable password, a password manager can help you remember all of your different passwords.
2. Enable Two-Factor Authentication
PayPal, like many other trustworthy sites, offers two-factor authentication for further security (2FA). For this reason, whenever you log into your PayPal account, you will be prompted to enter a one-time code in addition to your usual password.
The option to turn it on is located on the same Security page where you can alter other security settings, such as your password. If you want to modify your options for 2-step verification or set it up from scratch, click Update in that section.
Authentication with PayPal can be accomplished by text message verification or with the use of third-party authenticator software. We recommend weighing the benefits and drawbacks of various two-factor authentication approaches to choose the optimal solution for your organization.
3. Examine Access Levels for the PayPal Account
You can connect your PayPal account to several other online services, including eBay and your credit card. While these can be a time-saver, it's important to check in on them often to make sure they're not giving someone unwarranted access to your PayPal account.
This information is also included on the aforementioned Security page. To view the sites where you have logged into PayPal and the permissions you have granted, click Update next to the Permissions you have given. Any services that you no longer find trustworthy or utilize can be disabled.
4. Establish Robust Security Questions
PayPal, surprisingly, still uses security questions as a means of account protection. These aren't as safe as other methods because they're easy to guess or uncover through social engineering.
As a result, on the Security page, next to Security questions, you should click Update and make any obvious answers to more complex ones. If so, you need to switch them to something more secure immediately.
When using a password manager, it is recommended that you create a new password using a random string of words.
5. Turn off and disable the Login
One Touch is a handy function available on PayPal. This allows you to use PayPal at checkout without first logging into your account. While this is convenient, it should not be used on public computers or shared devices.
To disable it, go to the Security page of your PayPal account and click Update under the Auto login heading. If One Touch is now activated on your option, you will be able to disable it here.
6. Always protect your mobile device's privacy and data.
Keep your phone safe if you use the PayPal app on it, or else anyone who gets their hands on it could potentially gain access to your PayPal account. Make your lock screen with biometric security and/or a robust PIN code.
There is the option to add the app's security by demanding a PIN, face recognition, or fingerprint scan whenever you log in to your PayPal account. You can enable these options and change your PIN by going to Settings > Login and Security.
7. Add a Recovery Email and Phone Number
You can restore your PayPal account at the same time you would restore any other account by adding a secondary email address and login. If you go to your PayPal profile and click the gear icon, you'll be sent to the Account page, where you may edit your contact information and add a new email or phone number.
The bare minimum here is one of each. In case you forget access to your account due to forgetting your password or 2FA method, you'll want to keep these safe.
8. Phishing Scams: Reasons to Stay Alert
All of the aforementioned suggestions are actual steps you can make right now to strengthen the security of your PayPal account. However, another crucial part of security is to avoid doing anything that can damage your account.
This includes avoiding malicious links in emails. Many phishing emails pretend to be from PayPal but are actually from fraudsters because of the service's widespread use. Avoid having your account information stolen by learning to identify phishing emails.
If you aren't sure you're on the official PayPal site, don't enter your account information. Never click on links in emails; rather, type the URL into your browser or use a search engine.
9. Focus on PayPal Notifications
Although many scam emails falsely claim to be from PayPal, the corporation sometimes occasionally sends out legitimate notifications. In particular, every time you use PayPal to make a purchase or send money, you'll receive a confirmation email. You should contact PayPal immediately if you receive a notification regarding a transaction you didn't make.
If you suspect a fraudulent or unauthorized PayPal transaction, please visit the Resolution Center (remember, do not click on any links in emails). Doing so will guide you through the necessary procedures for fixing the problem.
Don't let fraud into your PayPal account.
We've covered the basics of preventing unauthorized access to your PayPal account. Implementing all of the above security options as quickly as possible is recommended, especially when dealing with money transfer services like PayPal.
Forget alternatives to PayPal if you find the service unsatisfactory or if you simply prefer to use a different payment option.