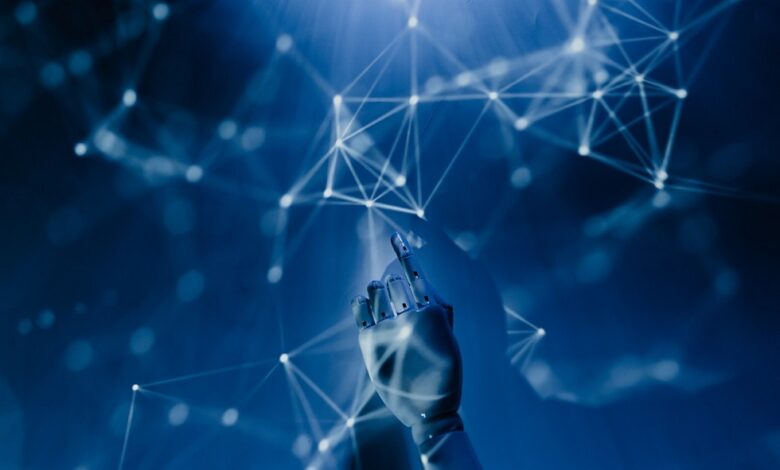 "Necessity is the mother of invention," as the saying goes, and the COVID-19 pandemic has hastened digital transformation. As the world adjusts to a new way of life, 2022 will see even more rapid changes in the digital world.
Auto industry innovation will pick up speed
With the rise of online car purchasing, the auto industry has seen a lot of innovation in the last few years. Cars are becoming increasingly high-tech, and the industry is evolving, thanks to big data and artificial intelligence. As a result of COVID-19, an inflow of internet car buyers saturated the market, as in-person transactions were a big no-no.
In 2020, there was a significant growth in online car purchases, and experts anticipate that this trend will continue in 2022. Online shopping has a number of benefits that visiting a dealership does not. When a buyer buys something online, they avoid having to deal with pushy salespeople and the risk of overpaying. Shopping online is also considered a no-pressure environment with no buyer prejudice.
Auto transport companies like Guardian Auto Transport will see a rise in sales as a result of the increase in online car buying, as car customers will purchase and ship autos from outside their state more frequently.
Artificial intelligence (AI)
AI will become more common in everyday life in homes, schools, and workplaces, as according experts.
Amazon's Alexa and other virtual assistant technology are well-known instances of AI in the house.
Astro, a robot that follows its owner about the house, is an example of technology that could become commonplace in the future. Astro is a robot that keeps tabs on your home. Astro's duties can range from simple playing music to sending activity warnings to people who are away from home.
In 2022, users may be more aware of AI's power to create. AI-powered apps for creating presentations, writing recipes, and even solving puzzles are becoming increasingly popular. AI can be quite useful in a variety of circumstances. In 2022, AI will be more widely used in everyday life.
5G Networking
The year 2022 will usher in a new era of increased connectivity. Businesses are striving to speed up processes as the number of people working remote grows. Nokia, Samsung, and Qualcomm are just a handful of the huge companies driving 5G ahead. Carriers are implementing more devices to support 3G as the technology is phased out. Millimeter-wave 5G, often known as mmWave, is a back type of 5G.
According to Forbes, 5G has the fastest adoption rate of any cellular generation. Given the surge in remote work, it is fast and can benefit employers. With the expansion of 5G coverage, more businesses are more likely to use it in the future years.
Predictive analytics
Predictive analytics is expected to impact on the IT business in 2022, according to experts. Forecasting, or the use of data and patterns to create informed predictions about future trends, can be beneficial to both corporations and scientists.
These tools are changing, and their importance is increasing. Prediction used to be difficult, and even specialists would take weeks to do it. Predictive models are now available at the touch of a button in today's world.
Productive customization
Customizing products improves customer experience and gives you a competitive advantage. More companies have been able to ask customers to participate as a result of technological improvements. Customizable products are very popular at retailers like Zazzle, StitchFix, and Nike.
It's all on the (multi-)cloud
During in the COVID-19 pandemic, businesses were forced to adjust to remote working, which expanded the use of cloud and other collaborative technologies. With the increasing use of cloud technology, more companies are likely to switch to multi-cloud technology.
Multi-cloud technology, as opposed to using a single public cloud or private cloud, makes use of a combination of clouds. This innovation enables businesses to build a more secure network while also adapting to changing business needs.
Education and remote work enhancements
Technological advances in education and in the workplace have resulted in a significant increase in productivity and collaboration.
Technology will continue to affect and improve education, whether in the classroom or online. Lessons can be made more engaging by using augmented reality (AR), which is a digital, interactive experience of a real-world environment. Artificial intelligence (AI) is being more widely used in schools, and this trend is predicted to continue. Students can learn more quickly thanks to AI's capacity to think critically and simplify tasks.
The pandemic of COVID-19 has resulted in a significant increase in remote working. Businesses faced new hurdles as a result of these circumstances, and they needed to find new ways to interact swiftly. Luckily, continual technology advancement, such as the cloud, has made working from home a more seamless experience.
Cryptocurrency
The year 2021 will be regarded as a historic moment for cryptocurrency. The number of blockchain transactions has risen significantly. The popularity of cryptocurrency and its presence in the stock world are predicted to rise in 2022, with crypto exchange expected to be much easier. Though some experts are dubious of crypto's long-term security, it's worth looking into if you're trying to seek for some unique to invest in. Through the usage of non-fungible tokens, or NFTs, cryptocurrency may also inspire a new, digitally-based form of art collecting.
Wrap up
Technology is constantly evolving, whether you're looking to improve your business or make everyday life easier. These digital transformations will certainly create waves in the coming year, and you don't want to be swept away with them. Staying on top of new digital trends will keep you in touch with the changing times.