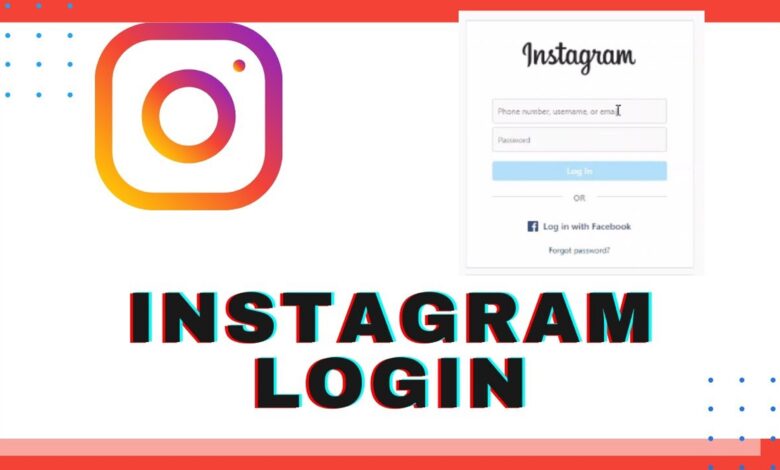 You can log your Instagram account from any device, including a browser, a phone, and a tablet. All you need are your login information, such as your Instagram username, password, phone number, or email address linked to the account. You can also log in using Facebook if you've connected the versions. For any device, what you need to do to log in is listed below.
How to log in to Instagram on a phone
You can log into your Instagram account on your smartphone or tablet whether you're using an iOS or Android app. You can typically log in to Instagram using your username, phone number, or email address linked to the account, so choose one of those three and enter it. Next, type your password and select login.
The best way to log into Instagram on a computer
The procedure is the same whether you're logging into Instagram on a Mac or PC. Enter your Instagram username, phone number, or email address linked to the account after opening Instagram.com in a web browser. Next, type your password and select login.
How to use Facebook to log into Instagram
If you connect your Instagram account to your Facebook account, you can quickly share Instagram posts on Facebook and log in to Instagram using your Facebook login information.
Open the Instagram app on your smartphone, select Settings from the three-bar menu, and then link your Facebook and Instagram accounts. Go to Sharing to Other Apps in the Account area and connect your Facebook account to Instagram.
Once these two accounts are linked, you may click Log in with Facebook on the login page to access Instagram using your Facebook account.
What to do if Instagram won't let you log in
You might need to reset the password if you've forgotten or lost it. Whether you're using a web browser on a computer, an iPhone, an Android device, or something else entirely, the procedure is roughly the same:
If you're using an Android phone, tap Get help logging in or Forgot password under the username and password fields on the login screen. (on a browser or iOS).
Enter your email address, phone number, or username on Android, then tap Next (in a web browser) or Send Login Link (in an Android app). When using an iPhone, select the tab you wish to use (Username or Phone), enter the account credentials, and tap Next.
A message will arrive with instructions on how to reset your password.
It's also conceivable that you're entering your account's username or other details incorrectly or that you can't recall them. Try some of the following:
Verify the username or email address is typed correctly.
When entering a username, omit the @ sign.
Take a screenshot of the username or have someone else with access to your profile page write it down for you.