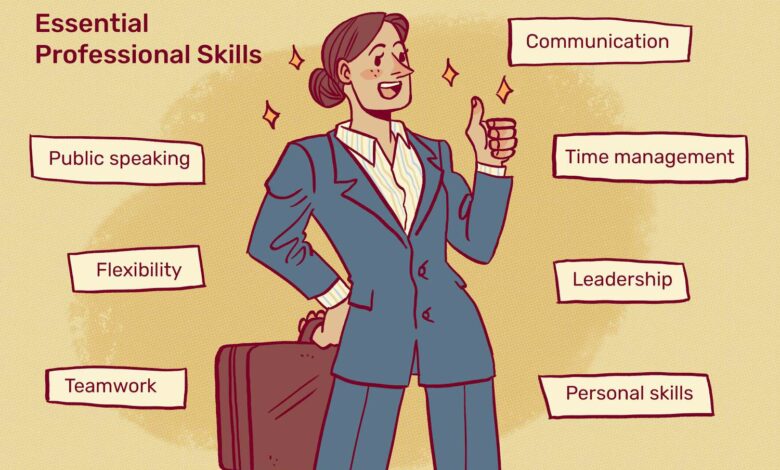 You need to have a number of critical sales abilities in order to be an effective seller. To consistently hit their goals, salespeople need to learn the right sales strategies and remember a lot of information. Representatives must always strive to have meaningful conversations with customers in order to Increase their product of products and markets, acquire new corporate marketing and value propositions, and learn conversational key skills.
Strong sales readiness strategies are essential for success because they enable organisations to empower their sellers to close more and bigger deals while ensuring that clients are well-served by offering time and training to assist the development of critical sales skills. When skill development approaches are integrated with Salesforce LMS, learner performance, retention, engagement, and satisfaction are maximised. Being able to work with your team and reach out to potential customers is made possible by having such a solid learning management system integration, which is crucial. By giving learning content directly within the LMS, this LMS-CRM interface makes it possible to deliver engaging training programmes and even helps your staff attain their full potential.
Being a great seller requires being in tune with both your technical sales skills and your persuasive abilities. Beyond knowing how to use customer relationship management software or develop a sales forecast, this is more than that. It doesn't matter how proficient you are with spreadsheets or the newest technology if you can't develop relationships with your clients.
We've put up a list of vital sales skills you'll need in order to succeed because of this. These are the most crucial when it comes to successful sales partnerships, yet this is by no means an exhaustive list of soft sales skills that can help you become a better salesperson.
Goal-setting and your external attitude about your job and the products and services you are selling are both influenced by positive thinking. It also keeps you from getting discouraged if you do not achieve your goal right away or at all.
Additionally, thinking positively leads greater emotional and physical health. A sales career is fast-paced and frequently fairly challenging, therefore being able to think positively is also a step toward self-care in the context of a sales job. Positive thinking is essential for meeting and exceeding sales objectives.
The majority of a sales representative's day is spent communicating, so effective communication skills are crucial. A salesperson must communicate in a variety of ways on any given day, from sending emails to holding meetings, making phone calls, and using live chat for sales, making this all the more crucial. As an effective communicator, you should be able to consider your audience at all times and make adjustments.
For instance, because they have different objectives and needs from you, you shouldn't speak with your coworkers the same way you would with a customer. Simply simply, effective communication enables you to express your ideas clearly and accomplish your goals.
●
Confidence
It is vital to have confidence in the products you are selling, from cosmetics to motherboards. You should assess everything you do from the start if you want to have a long-term career in sales. Particularly if they are making a significant purchase, the client's confidence in your company and products will be reflected in their behaviour.
Although accurate product knowledge might help you develop your sales confidence, you must work on developing this personality trait on your own. If you lack confidence, seek information from others with whom you work on how to develop this important ability. You can also look online for articles and books on gaining and sustaining confidence over time.
Strong leadership abilities are essential for developing a long-term career in sales, regardless of where you start. Your ability to manage others, make decisions, and motivate those below you will be extensively scrutinised once you surpass the sales department personnel, and will decide how quickly you climb.
Leadership involves much more than just being able to direct others. Interpersonal abilities and the ability to motivate others to complete crucial tasks are closely related to leadership traits. Learning to lead effectively will motivate your team to work harder if you show that you care about them and their problems while still being clear about your expectations.
Enhancing your leadership abilities will help you advance, regardless of whether you are a new shift leader or a seasoned store manager.
More than just being able to start a conversation with someone who walks into your store or office, interpersonal skills are essential for a career in sales. Another interpersonal skill necessary for sales success is active listening, which involves paying attention to what your customers and clients need and want in order to tailor your offerings to meet those needs.
The communication skills needed to advance to the upper levels of sales leadership roles are also included in this category. You must acquire good communication skills not only with customers and clients but also with other staff members, coworkers, and superiors if you want to boost the productivity of your staff and, ideally, lower your turnover rate. The long-term success of your business and, consequently, your advancement in sales depend on your ability to deal with people, both in the sales department and privately with your staff.
It's simple to fall into the habit of badgering someone to purchase from you and talking nonstop until they agree when you're trying to offer products and services when you're short on time. Even at organisations that boast about how effective they are at selling, many salespeople nevertheless continue to do so.
"Never do it. No one enjoys this. Focus on hearing what your clients have to say. If you just listen, people will frequently tell you what their problems are and what they're seeking for. Of course, it's helpful to ask questions to guide the conversation in a direction that provides you with the details you require, but try to refrain from dominating the conversation. Unless specifically asked, nobody wants to hear how great you and your business are. Listen to what they have to say before selecting what their next course of step should be. Never forget that you must be on the side of the customer and make sure they are satisfied with the purchase.
• Flexibility
It might occasionally feel like riding a roller coaster to work in sales. Meetings are changed, potential customers have questions that aren't addressed in a demo, and so forth. Flexibility is therefore crucial. You need to be flexible and adaptable while yet being positive and successful.
Take a step back, take a few deep breaths, and try to come up with solutions and alternatives rather than accepting changes with fear and annoyance. So while being flexible is great, it's equally important to know when to say "no" in order to prevent becoming overburdened.
• Positivity
Working in sales may include receiving a lot of unanswered phone leads, unanswered emails, and other rejections of various kinds. Great salespeople understand how important it is to keep a positive outlook. You should be okay with the product that not everyone you speak with will be interested in your good or service. It all comes down to maintaining your optimism in the face of hardship and rejection.
Confidence and optimism are intimately linked. It conveys your optimism and assurance that everything will turn out OK. The power of positivity can essentially lengthen your life, and this soft skill can help with longevity and stress management.
Conclusion
Finding your preferred learning style will help you develop your learning abilities and increase your ability to retain information that is crucial to your job duties.
For people looking to pursue a career in sales, there are a variety of resources available to them for learning these skills. These skills can help you advance to the next level whether you are new to sales or have expertise.