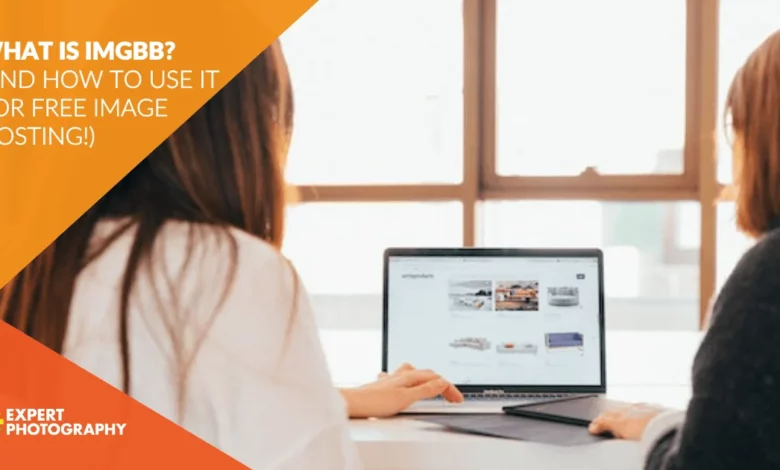 ImgBB is a great tool for photographers because we usually need to upload and share images quickly. Furthermore, having quick access to free image hosting sites could make tasks like sending images to clients simpler and faster. This post will show you how to use ImgBB to upload and share your photos, as well as all of the useful features that this free service offers, such auto-deletion and album creation.
Overview of ImgBB
You may upload and share images easily with the free image hosting service ImgBB.com. It's among the fastest and simplest ways to store and share photos online. JPG, PNG, BMP, GIF, tif, web, heic, and pdf files can all be stored on ImgBB. These files might have a maximum size of 32 MB or 64 MB if you subscribe. Additionally, ImgBB offers a speedy method to link or embed the images you've uploaded as a free image hosting service.
The services provided by ImgBB are great if you want to sell items on auction platforms like eBay or Craigslist or if you need a place to host images to share with friends and family. However, ImgBB's terms and conditions state that you cannot use it to upload images that you do not own, just like all other image hosting services do.
ImgBB deletes photos, right?
ImgBB gives you the option of either permanently saving or automatically erasing your images after a set amount of time. You have the option to set whether an image should be automatically erased when you add it. Five minutes to a month are among the alternatives.
ImgBB: Who Really Owns It?
Before subscribing or using ImgBB as a long-term storage option, be aware that its ownership is unknown.
Utilizing ImgBB
Visit imgbb.com and drag an image from a Finder (macOS) or Explorer (Windows) window onto the page to upload a photo to ImgBB.
When you drag an image into a website, the interface will alter and tell you to drag and drop your file instead.
Alternately, select START UPLOADING and then browse to the file(s) you wish to upload.
You can cut and paste the URL of an image from a website. For instance, copy the link, go to imgbb.com, and press Command or Control and V on your keyboard on a Mac or Windows computer.
Alternately, click "add image URLs" after clicking the UPLOAD icon in the top right corner. This makes it possible to upload photos by pasting several links.
ImgBB will ask you if you want to keep your photos forever or set them to automatically delete after a certain amount of time after you've contributed them.
At this option, you can also decide to alter your photo. By clicking the pencil image on the thumbnail of your image, you can enlarge it and add a title and description.
Following each image upload, ImgBB provides a URL that you may cut and paste in order to share your image.
You can access more features if you register for a free account on this image hosting service. For instance, from your Profile page after adding an account, you may manage your images and create albums.
Click "Create new album," then type a name and, if wanted, a description. Drag your photos into your browser window after clicking "Save Changes".
ImgBB creates a link that enables you to share all of the images at once when you add images to an album. View the album first, then click "Share."
If you wish to save files bigger than 32 MB, you can pay a subscription fee. The three tiers are displayed when you click "Upgrade," with the lowest tier costing less than $110 for three years.
Best ImgBB Alternatives
Photobucket requires a subscription but features a print shop and over 100 million registered users. It also houses over 10 billion images.
Imgur, which was established in 2009, is a popular option, especially with people who like to upload memes.
With features that let you add images to your website and mobile app, PostImage has been around since 2004.
Conclusion:
ImgBB is a practical, no-cost image hosting service that is quick and free to use and includes crucial features like auto-delete and photo albums to help you manage your photos.