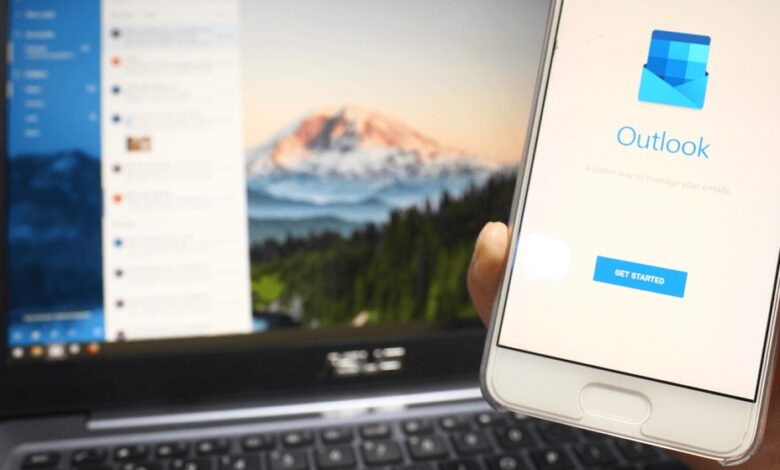 Microsoft Outlook is quite a useful app that millions of people use across the world. This application has a ton of exciting features. One is that it lets users store contact details. This feature helps users identify who they are communicating with. However, sometimes, people wish to import contact details on their iPhones. But is it doable? And the answer is yes! You can easily have your Outlook contact list on your Apple device. And guess what? It won't take long.
Of course, you will need a stable internet connection to make the process smoother. So, it is suggested to subscribe to a reliable ISP. There are many reputable providers that you can reach out to like Cox cable bundles, and ask them about their deals.
How to Transfer Your Contact List from Outlook to iPhone
As stated above, it is easy to transfer your contacts from Outlook to iPhone. And you can do this process in 4 different ways. Let's have a look at each one of them.
#1. iTunes
You may know iTunes as an internet radio and media player, but it is much more than that. This app is capable of syncing different types of data apart from music and photos. For instance, it is an excellent tool that can allow you to transfer contacts from Outlook to your device. But how will this work? Well, you will firstly open iTunes on your desktop. And before you do anything else, make sure that it is updated. When the app is launched, look at the left panel and find your device.
Once you have done that, go to the settings tab and hit "info." A box will appear, you have to enable the option that says, "Sync Contacts With" and then select, sync with Microsoft Outlook. You will now have to hit "Apply" and this will confirm the change.
When you do this, iTunes will sync your Microsoft Outlook contacts to your device. This will happen every time whenever your device is connected to the desktop. But when it is not, you will not have access to them.
#2. iCloud
If you don't want to transfer contacts from Outlook to iPhone via iTunes, you can try doing this through iCloud. For this, you will have to launch the iCloud app on your desktop. When it opens, just tick the box you will see in front of the option, "Mail, Contacts, Calendars, and Tasks." If you do this, your mail accounts which will include Outlook as well will get synced to iPhone. However, there is one issue with this method. You see, if you activate the option, then not only will your contacts get synced but you will also find mails, notes, and tasks on your device. And this can be a bit of a problem for you in case you don't want additional information.
#3. Email
Apart from iTunes and iCloud, you can email the Outlook contact list to your iPhone. It can be a little tricky for some. But don't worry! You will be fine as long as you follow the steps correctly. To make this process work, you will have to export your Outlook contacts in a CSV format. And for that, you will be doing is going to "File" and then selecting "Open & Export." You will now have to pick the option that says "Import/Export." Now note that the file you will get must be sent to the email address that is connected to the iPhone. You will be sending the file as an attachment. When the attachment is received, iPhone will recognize it and will give you the option "Add All Contacts."
#4. Exchange
This method will only work if your iPhone is connected to an internal corporate network. To make this method work, go to the settings of your device and hit "Contacts." You will see the option "Accounts." Just tap on that and then hit "Add Account." There will be a section that will say from where? Here, select "Outlook.com" You will then have to sign in to your Outlook account. You will then have to switch the Contents to On and hit "Save."
Conclusion
And there you have it! These are some of the ways that can help you transfer contacts from Outlook to iPhone. However, please note that you have the follow the steps with extreme caution. If you don't do it right, the process will fail. And you will then have to start from scratch. Therefore, be extra careful.