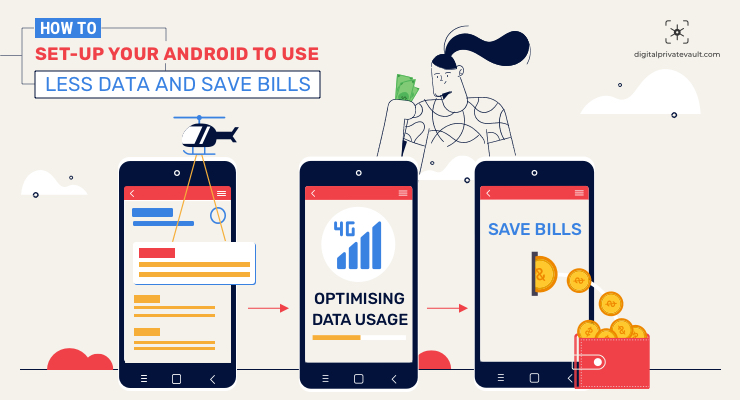 The vast app ecosystem that Android has distinguishes it from all other mobile operating systems. You can discover apps for almost every use on Android.
We've already given a number of top app guides, such as the best utility applications for Android, top wallpaper apps, and so on. However, there are situations when we install more programs than we require.
Although installing apps from the Google Play Store is simple, some apps run in the background and waste internet data. It's advisable to keep those apps from using data in the background if you use mobile data to access the internet.
How to Stop Android Apps from Using Data in the Background on Android
Disabling background data consumption in apps will save you data and extend the battery life of your smartphone. As a result, in this article, we'll show you how to stop Android apps from utilizing data in the background.
Let's get this party started.To begin, open the Settings app on your Android phone.
Step 2: Select 'Apps' from the Settings app.
Step 3: Select the option to "See all apps."
Step 4: Now you'll see a list of all the apps that have been installed on your Android phone.
Step 5: Go to the app you want to deactivate background data consumption for and open it. After that, select the 'Data Usage' option.
Step 6: Go to the bottom of the page and turn off the toggle next to "Background Data."
That concludes our discussion. You've completed your task. This will disable the app's ability to send or receive data in the background. You must follow the same steps for each app that you want to prevent from accessing the internet.
Please keep in mind that the settings may differ based on the device you're using. If you can't find the Background Data option, see our article Restrict Data Usage for Specific Apps on Android for more information (Firewall Apps).
As a result, the focus of this post is on how to prevent Android apps from using data in the background. I hope you found this material useful! Please pass it on to your friends as well. If you have any questions, please leave them in the comments section below.