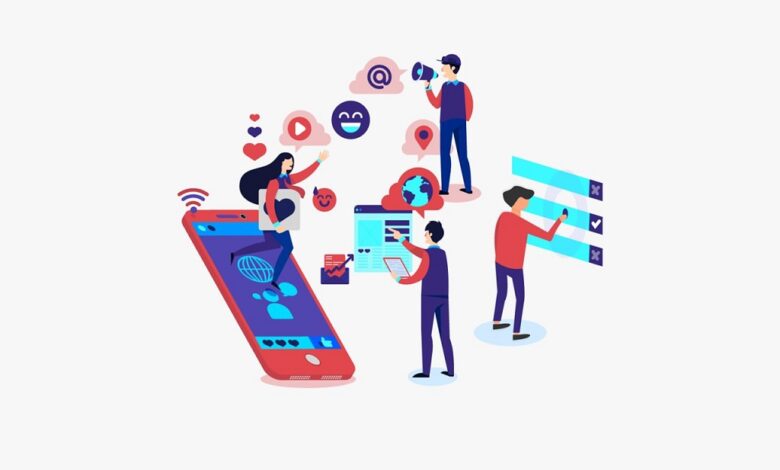 You've already done the necessary planning and promotion of the event, and finally, the big day is coming! You are ready to host your event in style. But before you start thinking about what to do next, it's time to think about how to make this event special for your guests and attendees. Well, event hosting is not an exact experiment; It's more of an art form that requires experience, creativity, and, most importantly – time! It calls for careful, well-thought-out execution and a lot of patience. If you want to ensure that your event will be a success, you need to follow these tips on hosting an event.
Venue Preparation
The venue plays a vital role in any successful event. The venue should be comfortable enough for your guests to stay overnight and provide enough space to move around freely. In addition, the venue should have adequate lighting, tables, chairs, and other amenities for your guests to use.
When choosing a venue, consider the following factors:
Size and capacity: Does the venue have enough room for all the participants? Is there enough seating, or can they sit on the floor? Will the venue accommodate the number of people who registered for the event?
Location: Where is the venue located? Is it easily accessible by public transportation? Is it close to the airport or major highways?
Parking: Are there parking spaces available at the venue? Do you need to pay extra fees for parking?
Accessibility: Is the venue handicap-friendly? Can everyone get into and out of the venue without difficulty?
Cost: What does the venue cost? Is it within your budget?
You should also consider a dedicated event mobile app to manage all these important factors. With an app you will never forget anything and all the information you need comes handy.
Guest Registration, Navigation & Accommodation
Guest registration is one of the other critical things you need to plan for when hosting an event. This is because guest registration helps you identify the type of people attending your event. For example, if you are holding a wedding reception, you would want to register only those invited guests to attend the wedding ceremony. On the other hand, if you have a corporate party, you may want to register only those employees who work in the company.
To make sure that your guests feel welcome and enjoy their stay, you need to plan and guide them on where to go and what to do during their visit. This includes things like directions from the venue to the hotel/airport, maps, local attractions, etc. Ensure that your guests know where to find everything they need while staying with you.
Once you're done with guest registration, you'll need to work on accommodation needs for your guests. Depending on the size of the event, you might want to choose between hotels, inns, beds, and breakfasts, or even private homes. Whatever option you choose, you need to ensure sufficient rooms for all the guests. If you're having an outdoor event, you might want to include tents or marquees as part of your guest accommodation. These will allow your guests to relax after a long day outdoors.
Encourage Participation and Capture the Highlights
One of the best ways to capture the memories of your guests is through photos and videos taken throughout the event. However, you need to make sure that you encourage your guests to participate in taking pictures and video footage. This way, you can share the memories with your friends and family later.
Another thing that you can do to help your guests take better pictures and videos is to set up a photo booth. A photo booth allows your guests to pose for pictures and record short videos. This way, you won't miss capturing memorable moments of the event.
It is important to note that you cannot force your guests to participate in photography and videography. Instead, it would be best if you let them decide whether they want to be involved or not. To enhance their willingness to participate, you can offer prizes for the best shots, videos, dances, etc. You can also provide incentives such as free food and drinks.
Encourage Social Media Shares
Social media plays an important role in spreading awareness about your events at all stages, especially during the actual hosting. It's easy to get overwhelmed by the activities of the entire event, but this doesn't mean that you should ignore social media altogether. In fact, you should use social media channels to promote your ongoing event. By sharing information about your event on social media platforms such as Facebook, Twitter, Instagram, Pinterest, YouTube, Google+ and LinkedIn, you can reach more people than ever before.
You can use social media to promote your event's location, date, time, theme, activities, speakers, sponsors, and more. In addition, you can post images, videos, and links related to the event. The key here is to keep your posts engaging so that your audience will continue following you. Who knows, you could even get more guests attending the event regardless of whether they'll be late.
To increase engagement, you should ask your guests to tag their friends in the comments section of your posts. This way, you will get more exposure for your event. You can also ask your guests to share your content via email, text message, or WhatsApp.
Gather Ongoing Feedback
As everyone continues enjoying the thrill of the event, you need to gather feedback from your guests to improve future events. This way, you'll know what worked well and what didn't. For example, if you had a great dance performance, you can create a playlist of songs during the event. You can then send these songs to your guests via email or text message. This way, they can listen to the music while relaxing at home.
There are several methods that you can use to collect feedback. One of the easiest ways is to ask your guests questions about the event, their experience, what they liked most, and anything else you think would be useful. Another option is to ask them to rate the event using a scale ranging from 1-10. This helps you learn which aspects of the event were successful and which ones needed improvement.
Conclusion
Hosting an event isn't always easy. However, with some planning and effort, it's possible to make your next event a success. Whether you are hosting a wedding, birthday party, corporate event, or any other type of event, there are things you can do to ensure that everything goes smoothly.