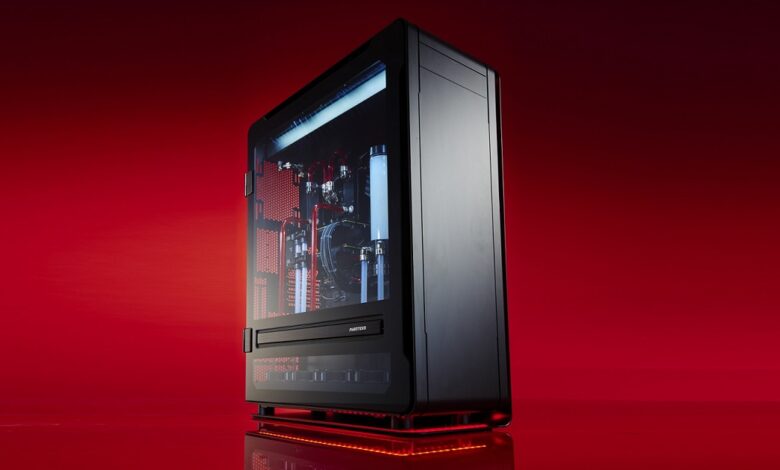 Introduction
Getting a new Computer?
That's great!
But do you have the right kind of home set up for that?
Is that really important? You might ask
Yes!
Your setup needs to be the perfect place for your new PC to ensure that you are comfortable while working and your brand new computer doesn't face any problem.
Whether that PC is for all the gaming you are excited to play or those movies you have downloaded from thenewpiratebay, for your next movie night, you would need the right setup.
If you haven't unboxed the new computer yet, and are looking for material to do it right then, you have reached the right place. This is how you are going to do it –
Why A Perfect Computer Set-up Is So Important
If you think it is just about taking the monitor out and placing it on the table, it is not. It is so much more than that.
First, you need a proper place where all the wiring could be set up. If you haven't noticed yet, there is a lot of wiring that a PC requires.
Second, you need to ensure that all the equipment is placed in an area that ensures no trauma. You wouldn't want people to bump their toes on the CPU each time they are passing; too much shock might not be good for it.
Third, you need to make sure that you are comfortable with the setup when you are typing or doing some important work.
A Step By Step Guide On Setting Up A Computer
Now that you have understood the importance of setting up a computer, here is a step-by-step guide to doing it properly.
Step 1
The first step is to set up the place.
You wouldn't want to set up your PC in a crowded area. A great piece of advice would be to clean out a small table for the setup. This is to ensure that no other miscellaneous object can create a problem in the setup.
Especially when it is not a laptop, and you would need some space to move your keyboard and mouse around.
Step 2
The next step would be to set it up near an electrical socket.
Wouldn't you want to drag all the wires from one corner to another, right? Neither would you want the wires to be a big nuisance?
Thus, set it right above a socket so that you can get the connectivity easily. Yes, PC equipment always comes with long cords, but you wouldn't want them lying everywhere around the room.
If there isn't any way that you could set up the system over the socket, we would suggest getting multiple extension cords to make the work easier.
Step 3
The next step is to connect the monitor with the CPU.
For this, you will need a monitor cable. Once you unbox the system, you will find a monitor cable inside. It is a two-sided plug in a chord, which has rectangular plugs.
If your computer is all-in-one, you will have a built-in monitor cable. So, before you panic, try to learn the configurations.
Step 4
Now, for setting up the keyboard and the mouse.
If you buy them with a manual chord, then you have to plug them in behind the monitor. There is a purple socket for your keyboard and a green one for your mouse.
Now, if your keyboard and mouse are Bluetooth connected, then the connection has to be made once you switch on your PC.
Step 5
Now that you have a system set up, get some accessories for them.
A mouse pad would be perfect for making it long-lasting since it will protect it from scratches on rough surfaces.
For PC, you will also need an external sound system. For speakers and wired headphones, you will have ports on the CPU [either on the front or the back].
Ready To Enjoy Your New PC!
If you follow all the steps properly, you do not have a computer system that is ready for utilization.
Now, to protect the software, you will need to get an antivirus and a wifi connection. Plus, ensure that you upgrade your window as soon as there is an update.