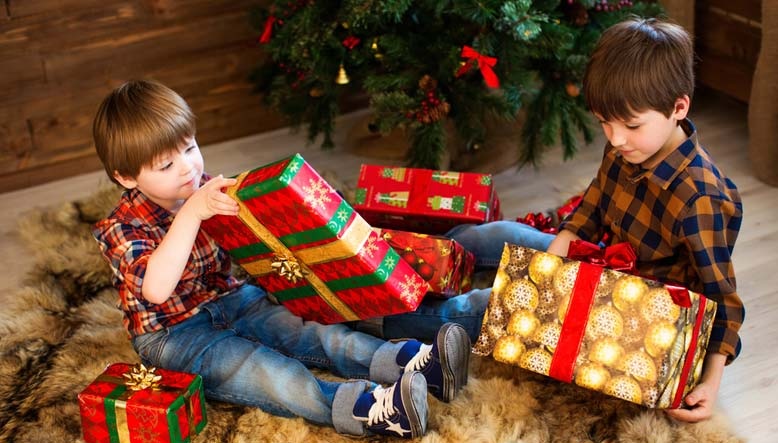 The holiday shopping season has already started, so forget about Black Friday. Stores began decorating their windows with decorations and discount signs before Halloween had even passed to attract you with sweet offers. You'll undoubtedly hear your kids' Christmas desires in your head up until the big day, when all the presents have been opened.
One thing your kids might ask for is new tech, which is a common gift category for young kids. But it might be difficult to know just what to purchase them with so many products on the market. In this post, we'll look at some tech gift ideas for kids this holiday season.
1. A video game console
A list like this can't be made without mentioning gaming consoles. Video games are more widely used than ever, among both kids and adults. Every year, consoles get stronger and better equipped to produce experiences that were unimaginable just ten years ago. These days, games are also very sociable, and your child probably has friends they want to play games with online.
Make sure you are aware of the games your child wishes to play before making the purchase because some games are only available on particular consoles. Although more cross-platform games are being released by developers these days, it's still best to be safe than sorry.
Nintendo, Xbox, and Playstation are the three major console manufacturers; each has its own model. If your child is unsure of what system the game they want to play is on, have them look it up online. Alternately, inquire about the gaming systems used by their friends. They'll probably want to play on the same one as their friends, which is a safe bet.
2. A smartwatch
Tech's encroachment into daily life affects people of all ages. Every year, younger and younger kids are receiving smart phones and other electronics. Some kids, meanwhile, might not be able to handle the responsibility that comes with a typical smart phone. There is a tonne of online stuff that is unfit for young eyes, so parents have every right to worry about their children having unrestricted access to social media and the internet.
The ability to communicate with your child while using connected devices also gives you piece of mind. Purchasing a device made specifically for children is one option.
A kids phone watch has exciting features like step counting in addition to calling and messaging capabilities. However, it forgoes internet connectivity, so you won't have to worry about any objectionable stuff. For older kids and tweens, it's a great present because it can give them a sense of autonomy while yet keeping them safe.
3. A Kindle
An e-reader is the ideal Christmas gift for a child who enjoys reading books. E-readers give your child touch access to hundreds of books. They're a great way to support your child's lifelong reading because they work anytime, anywhere.
E-readers are often excellent presents for families. They provide a shared experience for your family to enjoy. Everyone in the family can take turns recommending books if they all have e-readers. A family book club is a great way to keep your family connected, sharing ideas and opinions and developing as a unit. E-readers make it simple to make that possibility a reality.
4. Bluetooth headphones
People have always loved creating and listening to music, regardless of their culture or historical period. People may locate and appreciate music more readily than ever in the modern era. Your child can develop a sense of self and personality by figuring out their unique musical preferences. To make that kids have a rewarding but safe listening experience, it is crucial.
In the past ten years, wireless headphone technology has advanced significantly, and kid-targeted products are no exception. Kids headphones are made to help safeguard your child's developing eardrums. The loudness levels that can be produced by such headphones are constrained. Your kids may scratch their itch for music with a pair of these headphones without scratching their ears in the process.
5. Kits for Coding
The need for technological fluency grows as the world becomes more digital. One of the main ways that people can learn about the digital world is through coding. It's a skill that's being taught in schools all throughout the country and the world more frequently. Your child's ability to understand the world more fully and to make more money in the future will both rise as they develop their coding skills.
Companies have started creating coding kits exclusively for kids. These starter kits provide as a springboard for teaching kids this difficult but increasingly important ability. It's fun to play with the issues that are provided in these kits. Your child may find learning to code to be such fun that they may not even be conscious of their learning.
Happy Techmas!
There are a tonne of incredible tech products available that would make great presents for kids. These are just a few ideas that are safe to make your child grin on Christmas morning. Do the essential study to make that you get the models and brands that will appeal to them the most.