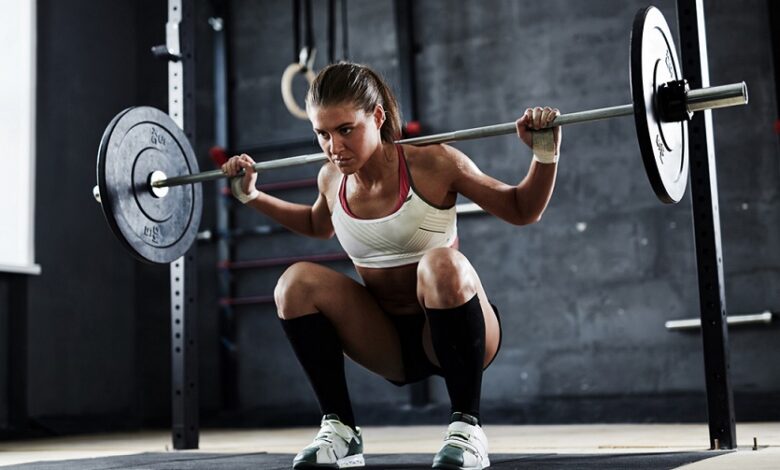 While many people are afraid of gaining weight, others are trying so hard to gain extra weight. There are several ways to achieve this goal: using the best apps for gaining weight. Most of these apps are loaded with features to maintain your health and help you gain weight.
When you browse on the App Store or Google Play Store, you may find some weight gain apps that promise instant results. Rather than spending your time and phone resources on scams, take a closer look at the following list of trustworthy applications.
Top 10 Best Apps for Gaining Weight for Android and iOS
It's not easy to sift through dozens of weight gain apps available on the market. But we've done our best to provide you with trustworthy and reliable applications to help achieve your dream weight. Check this out!
1. Fitness Meal Planner
What you eat plays a major role in the success of your weight gain program. Fitness Meal Planner offers an excellent way to gain muscle rather than fat by providing you with a detailed meal plan. In different words, it helps you find out what to eat and how much the portion.
Fitness Meal Planner highlights the weekly meal plan created based on your information and goals. Select a diversity level and a number of meals each day so this app can arrange a proper meal plan for you. To optimize the result, you will also find food restrictions.
And if you often spend much time deciding what to buy in the grocery, Fitness Meal Planner makes everything easier. You will receive a weekly shopping list that is customized based on your diet type and food restrictions. Overall, this is an easy app to support the gain weight you can trust.
Download on Google Play / Download on the App Store
2. MyPlate Calorie Tracker
Here is a useful best calorie tracker app for you! MyPlate by Livestrong is designed to track your best free calorie counter app so you can measure how many calories you need to gain weight and stay healthy. Featuring a simple and clean interface, this app is easy to use for anyone.
MyPlate has a bunch of features like a comprehensive food database and barcode scanner to track food in a matter of seconds. You can also keep track of weight overtime to figure out if your calorie intake is sufficient.
This app requires you to submit profile information that enables you to receive personal daily calorie to meet your goal. One of the best features is 24/7 help from MyPlate motivational community to share their inspirational stories and advice.
Download on Google Play / Download on the App Store
3. Weight Gain Diet Plan & Foods
Benefit weight gain from Weight Gain Diet Plan & Foods! This fantastic app provides you with a healthy diet plan and tips to add extra weight. It has been trusted by millions of people global and has helped many people achieve their goal body weight.
This application works well for men and women. Once downloaded, you will get access to useful underweight tips, tips for a healthy lifestyle, and the right time to eat for a faster weight gain. Plus, it supports dietician consultation that helps you plan the best diet app charts.
In short, it has everything you need to know about weight gain. From useful tips to a list of food to weight gain, you can keep on track and see the results faster.
4. Asken Diet
App Store shows 4.7 ratings for Asken Diet, which means this best calorie counting app is an excellent app to help achieve your goal. This is a popular weight loss apps free, but it is a great weight gain tool. Get advice from dieticians and follow customized diet plans to gain more weight.
Asken Diet features water best calorie tracking app to keep you hydrated. Nutrient food tracker app is also available to count calories, vitamins, fiber, and protein you get from the meal tracker plan. Thanks to food insight that makes food choice much simpler.
This app is supported by a large food database containing millions of items. There is also a barcode scanner to log your foods and body function best food tracking app to monitor bowel movement and even your menstrual cycle.
Download on Google Play / Download on the App Store
5. Gain Weight for Women and Men
Combining a proper diet program and exercise supports you achieve your goal faster. While other apps provide either meal plans or exercise, this tool combines both programs. On this app you will find important detail not only about diet plans but also weight gain exercise.
Many people believe that gaining weight is all about eating all the possible food. But, this process isn't that simple, especially if you wish to maintain your muscle and overall health. This application gives everything you need to gain weight healthily from proper diet and exercises.
On this app you can find workout plans to do at home. Featuring clear instructions and pictures, you don't necessarily need to hire a personal trainer. It is additionally loaded with tasty recipes to help you gain extra weight faster.
6. Diets to Gain Muscle
Diets to Gain Muscle is brought to you by SRL Labs. This health and fitness app acts as a personal coach that provides you with daily diet plans. Select five meals of diet and this application will help you stick to a customized diet menu.
On this app you can calculate your ideal body weight and body mass index. You can also monitor daily energy consumption, making choosing a perfect meal plan to gain weight easier. In order to make everything easier, this app has diet plans to help you gain muscle.
How to use this app is easy. Set your goal and select a diet plan that suits your needs. Follow the plan, be consistent, and feel the change.
7. Monitor Your Weight
From its name, you will know what this app can do for you. Monitoring your progress is important to know if a meal plan or exercise plan works well. On this app you can monitor different profiles, including your family members or friends.
This application highlights data sync across the device, BMI calculator, and calorie calculator. It also supports multiple languages that enable you to use this tool without a language barrier. Thanks to a simple interface that makes it easy to operate.
Download on Google Play / Download on the App Store
8. Weight Gain Exercise 30 Days
This is a fantastic app to help you gain weight and strengthen muscle. It comes packed with a workout routine and diet plan, enabling you to live a healthy life while gaining extra weight. There are also tips and diet ideas from professionals for achieving goals quicker.
In addition to meal planner and workout planner, this app includes a list of food to gain weight. You can also benefit from daily meal reminders to make sure you have your meals at the perfect time.
9. PerfectWeight
As the name suggests, this app enables you to perfect your weight. It supports you add extra weight, and it also helps you gain bigger buttocks and better overall health. Thanks to a set of features included in this simple app.
From the design, PerfectWeight looks so cute with a pink and white interface. When it comes to feature, you will find useful tools to gain weight including calorie calculator app and weight analysis tools. It also has tips and tricks to tone your muscle and stay fit.
In addition to meal plan, PerfectWeight is featured with workout plans for skinny girls. Do these workouts to improve your body mass and gain weight within a few months. You can also take a closer look at the recipe section to find easy and delicious recipes.
10. Progress Body Tracker & Health
Last but not least, you'll have this app to gain body mass and weight. This tracker can be tailored according to your preferences. A personalized progress report enables you to check on the progress of several aspects like body weight, body fat percentage, BMI, and much more.
This app makes it simpler to gain weight. Best of all, it could be the best application to maintain your overall health. It additionally has features to share your success story with friends and family.
With the best apps for gaining weight above, you'll be getting closer to your goals. Thanks to a wide array of features that help improve user experience. Select an app that meets your preferences and start your weight gain program!