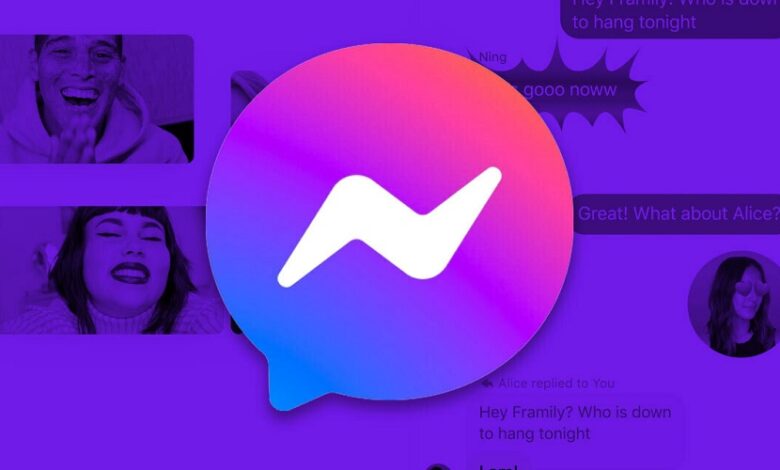 A chat app specifically created for Facebook users is called Facebook Messenger (also known as Messenger). To access the app and talk with friends through text, phone, or video, sign in using your Facebook account. Facebook Messenger is not working properly on iPhones, according to iPhone users. Such issues are rare on Facebook, but since they are not major problems, there is no need for the issue. Let's talk about how to fix this Facebook Messenger issue.
How Can I Fix My iPhone's Facebook Messenger Problem?
A list of potential fixes for Facebook Messenger not working on an iPhone is provided below. To fix the issue you've been having, carefully follow the procedures listed below.
Network check
A poor network could be to blame if the Facebook Messenger app is not working. Check Fast.com or Speedtest.net to test your Internet speed. Consider turning on aeroplane mode and then turning it off after a while if you are experiencing network problems. Next, check if the network is stable. If you are using Wi-Fi, switch to another Wi-Fi network or mobile data; if you are using mobile data, switch to Wi-Fi. Go to the next section of this article if there are no network issues and the issue is stable.
Check up server status
It's likely that this issue will arise when the Facebook Messenger server is offline. For a stable user experience, Facebook Messenger frequently performs server maintenance. You might not be able to use the app during the brief server maintenance; nonetheless, it could take place. To check for server downtime, use DownDetector. You will have to wait if the Facebook Messenger server is offline. You must wait till the servers are operating before trying to fix server issues.
Restart Phone
Restarting your phone can be a solution if the issue isn't caused to network or server issues. Most often, the problem is a technical one that can be fixed by restarting the system. The next step in this instruction should be followed if restarting your iPhone does not fix the issue.
Reset network configuration
Attempting to reset the network settings may help if Facebook Messenger isn't working on an iPhone. To do this, adhere to the suggestions listed below.
1 – On your iPhone, go to the Settings menu.
2 – tap General from the menu.
3 – tap the Transfer or Reset iPhone button right away.
4 – tap Reset, then select Reset Network Settings.
Update IOS
This issue could also be brought on by an operating system incompatibility with an iOS app. When the system software hasn't been updated in a while, this frequently happens. Update if the issue still exists after updating your iPhone to the most recent version of iOS. To do this, adhere to the suggestions listed below.
1 – Start the iPhone's Settings app.
2 – In this menu, select General.
3. Tap Software Update to start.
4 – This will check for updates on your device.
5 – The option to download and install updates will be displayed if updates are available. To install the update on your smartphone, tap Download and Install.
Facebook Messenger should be updated
If you are using an old version of Facebook Messenger, you might also have this issue. First, see if the problem still exists after updating to the newest version of the application. To do this, adhere to the suggestions listed below.
1 – Launch the App Store on your iPhone.
2 – Tap the Profile icon.
3 – Here, you will find all app updates under the section titled Available Updates. For example, find Facebook Messenger in the list and tap the Update button.
4 – Once the app has been updated, launch it on your mobile device, and you should no longer face the issue you were experiencing previously.
Install the Facebook Messenger app again
By now, the issue ought to be resolved. However, if the issue persists, your only option is to reinstall the Facebook Messenger app. Reinstalling the app will fix these issues, which might be caused by bugs, cached data, and corrupted app files. The procedures listed below should help you reinstall Facebook Messenger on your iPhone.
1 – Tap and hold the Facebook Messenger app, then tap Remove app.
To delete the app from your smartphone, tap Delete App and then Delete.
3 – Right now, launch the App Store on your iPhone.
4 – tap the Search button, then look for Facebook Messenger.
5 – Select Facebook Messenger from the search results, then select Get to download the application.
Launch the app after it's finished and sign in to your account.
The Verdict: Does Facebook Messenger not function properly on your iPhone? There's nothing to worry about because we've covered every step of the troubleshooting process to fix Facebook Messenger not working on iPhone. However, you can utilise the aforementioned fixes if Facebook Messenger has been giving you trouble.