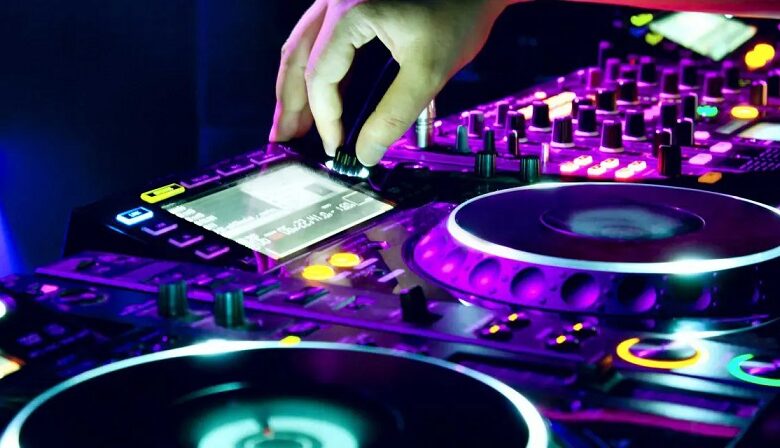 When talking about DJ-ing, our mind will turn into the traditional DJ set that we know. But what about having all the DJ set functions on your phone? Rather than going for a traditional method, you can tap on your flat screen instead. There are several best DJ apps for Android and iOS that you have to try. Thus, you can play as a DJ through your Android and iOS device (iPhone and iPad).
Don't get the wrong idea and thinking that those apps came to disgrace the traditional DJ set. But you have to think of it as a more accessible method of learning in mixing music, especially for an amateur. Thus, there is no reason not to take a look at the list below of the top 9 best apps for DJ-in through your Android dj apps and iOS:
Top 9 Best DJ Apps For Android & iOS
1. Music Maker JAM
One of the top best DJ app for Android and iOS that you can get in the Play Store is Music Maker JAM. This app is placed at the best top of the popular list. This is that Music Maker JAM has almost throughout function like the traditional DJ set. Because with this app, you can create beats, vocal recording, adding effects, and even there are many sound packs you can select.
Although the basic service is free, you have to upgrade by purchasing a premium if you want more advanced functions. But the great news is that this app is not solely for DJ-ing. Even if you are in the general music path, you can record your original composition with this app.
Download on Google Play / Download on the App Store
2. djay
Actually, at first djay 2 created for iOS users, and it was one of the top DJ Apps for iPhone and iPad. But as it went popular, the developer made the Android version and it didn't need a long time to make this app popular. The main reason is that the app has a Spotify integration function. Thus, you will have many songs choice to mix.
Not to mention, it also came with the basic DJ function stuff such as auto-mixing, effects, looping, pitch blend, cue point, and many more. For that reason, if you wish to live up to a casual get together feels like a party, djay 2 is the right app for you to use.
Download on Google Play / Download on the App Store
3. Edjing Mix
Another pick for the best DJ apps for Android and iOS that we shouldn't forget to put on this list is Edjing Max. If you went further with this app and purchase the premium one, you can have more advantages. Aside from the basic features, you can also do more in-app buying in feeding your DJ soul.
Edjing Mix's highlights that become a favourite are the Deezer support for your local library with 16 samples. You can use these samples to sync two tracks and for looping. Not to mention, you can access SoundCloud from this app. Aside from these two, there is also a turn-table, crossfader, and you can directly upload your music work from this app.
Download on Google Play / Download on the App Store
4. DJ Studio 5
If you are looking for a DJ app with comprehensive features, you can look to DJ songs Studio 5. Furthermore, the developer promised the basic free app has no limitations and is free from watermark! You will get 8 sound effects, 10 sample pads, live mix recording, equalizer, and many more for the free features.
However, if you haven't been satisfied with the free features yet, you can also add in-purchase additional features. Last but not least, this app is supported by Spotify. Also, if you wish for a more prominent working environment, you can install the hardware controller to work with this app. Unfortunately, the app is only available for free best Android dj app devices.
5. Cross DJ
Some people mentioned that Cross DJ took first place in the best DJ apps for Android, iPhone, iPad list. This is that the app is accurate in detecting the BPM. Not to mention, this app has the usual features such as tracks sync and beat grid editing. Furthermore, Cross DJ completed with five levels of pitch bending (4, 8, 16, 32, and 100%).
You additionally can get more detailed features by purchasing in the app. Example tracks, auto mixer, and external mixer supports are several features you have to buy before using. Also, by purchasing you can get rid of the annoying ads and can access more features. Many said that this app is a solid one to support you in pursuing your DJ soul.
Download on Google Play / Download on the App Store
6. Party Mixer 3D
One more pick of best DJ apps for iOS you have to consider installing an amateur DJ is Party Mixer 3D. Because you can start with zero knowledge over DJ-ing stuff and start to operate this app right away, the app is friendly for new users.
For that reason, anyone with different top djs background degrees can try to create music with this app. The popular features you can try through this app include crossfade, pitch changing, tempo changes, and even adding for some effects.
7. DiscDj 3D Music Player
With more than 5 million downloads, we have to put DiscDj 3D Music Player on the list of best DJ apps for Android. Many prefer this app because it minimizes the DJ set in one portable device with full features. Thus, you don't have to carry around for the heavy set, but only one small device and is ready to perform anytime.
By using this app you can import sound files and mix them with the built-in interface and tools in the apps. Although the interface is harder for an amateur to operate DiscDj 3D Music Player, as time went by, you surely can master this app.
8. DJ Mix Pads 2
DJ Mix Pads 2 have to be on this list of best DJ apps for Android and iOS because of its convenience. The reason is that anyone can play with this app and try to mix some sounds as one altogether. Thus, even a small curious kid can pretend to be a world-class DJ with this app.
For that reason, even if you don't have any basics with music, you can still have fun creating new stuff with this app. Either start with creating the latest sound or take a shortcut by music mixing software some sounds. The app is suitable for the task. Further, since the app's purpose is for amateur use, figure your way with the app and start to create some sound.
Download on Google Play / Download on the App Store
9. WeDJ
Developed by Pioneer DJ, WeDJ was built with the club-standard DJ equipment features. Thus, if you wish for the ultimate google DJ experience, you should install this app. By using this app, you can play and mix the music you stored on the phone. Then, with performance features and FX, you can make your sound.
Aside from that, there are other features, such as a 2-channel layout, beat sync, pre-cueing, and crossfading. Also, you can select between playing on loop or playing based on the hot cue to play the track. You can also automix and record your music to listen to or even share it with others.
Some best DJ apps for Android and iOS on the list above require basic music knowledge, and others are purely for amateur use. Just pick your preference and start right away in experiencing becoming a youDJ. By the apps above, either you will help you pursue a DJ pad career or quickly for lighting up the mood in a get-together.