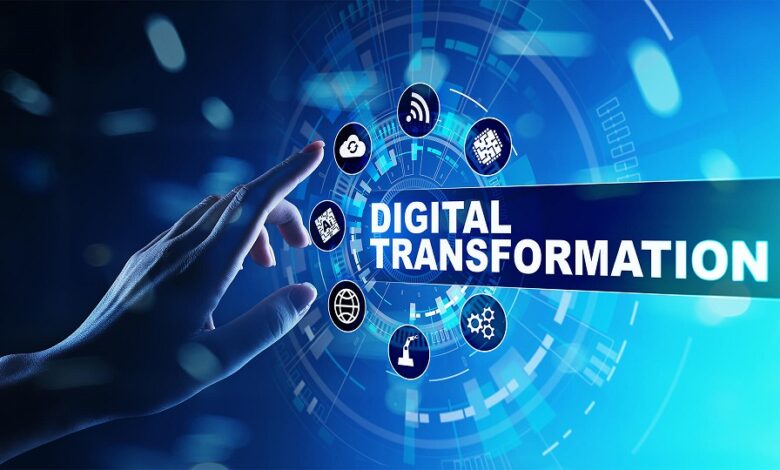 Small business owners, young and old, are coming to terms with the fact that doing business in today's digital economy is impossible without technology.
Furthermore, having a website or a social media presence is insufficient. To help successfully carry out critical company operation activities, business technology must be streamlined and optimised for each business.
Service providers like Mustard IT assist small businesses integrate better technology into their workflow, but owners should have a basic awareness of what these services are in order to get the most out of them. While an IT service provider can assist you in making the most of what you already have, if your company is employing the wrong technology, no matter how effectively that service is set up, it will simply not be able to meet your needs. As a result, having a flexible system will help you beat your competitors.
You must strengthen customer relationships, increase sales and service productivity, and create a platform that allows for complete data visibility through CRM. Visit learn more, go to www3.technologyevaluation.com/c/scm.
Furthermore, in order to deploy technology that meets the needs of various stakeholders, business owners must first understand their specific environment, industry, and client.
The External Environment
Regardless of your industry, there are a number of external factors that you'll want to keep in check in order to keep your business running smoothly. Market trends, supply chain management, marketing, digital security, customer behaviour, and other factors are all part of this. While you won't be able to completely control factors like consumer habits, knowing it and predicting it can help you 1) design a strategy and 2) keep your business relevant in the long run.
On that topic, if a company wants to prosper, digital security must be a part of its overall strategy.
Unfortunately, small businesses undervalue the importance of digital security, despite the fact that they are the ones who are most affected. According to research, small businesses are the target of nearly 60% of all digital attacks.
The Internal Environment
Businesses, particularly those transitioning from brick-and-mortar to digital, often underestimate the worth of their infrastructure. Following the epidemic, the digital sector has become so saturated that most firms are having trouble attracting new consumers, let alone retaining existing ones. Businesses in all industries say they're paying considerably more money to develop new client relationships and build old ones.
To make their product stand out, firms must provide clients with additional value at the same price point. To reduce expenses and boost value, the best method to do this is to optimise the company's internal workflow.
The Digital Environment
The digital world is a large area with a lot of moving parts.
You'll need specific product and service solutions to boost your business performance, depending on the size of your company and industry you're in.
However, there are four basics that you must consider when investing in your organization's digital infrastructure, matter how small or large it is.
Competence
The weakest link will always be the least skilled person, whether you're a one-man start-up or a large corporation with dozens of people.
Overall, you want a workforce that is equally trained, informed, and capable when it comes to applying technology. Whether it's digitization internal operations, implementing digital accounting systems, or marketing on digital platforms, the level of success you achieve is directly proportional to the competence of the people who perform these jobs.
Investing in your human resource department (HR) and elevating them to a level where they're not just delivering great work, but also getting the most out of the resources available to them is one of the most useful things you can do. This is possible with a strong IT support team since your employees will 1) learn the ropes under the guidance of a seasoned pro and 2) it will not cost you an arm and a leg.
Security
Security is something that will always need to be addressed. The digital landscape is rapidly changing, and businesses must deal with new dangers on a daily basis. Just because your system is secure now does not ensure that it will remain secure tomorrow.
Digital security and something that should be consistently engaged in, and it's one area where you'll need guidance from specialists. Instead of spending a lot of money on hiring (expensive) internal people, managed IT services can help you do this, and you also get a lot of other perks like 24/7 support and system monitoring.
Infrastructure
You need to supplement their skill set with an infrastructure that will help them produce the highest quality and quantity of output if you've succeeded in hiring the best people you can find.
You may not always be familiar with the best digital solution to your problem, which is why having a team of experts that can answer that question for you is beneficial. An IT support team can help you in creating an infrastructure that will not only suit your current needs, but will also serve you when you need to scale up.
Cloud
Cloud computing is the future's technology, and the future is here.
The cloud may be used for a wide range of services and can help you improve performance while reducing expenses. But, because this is a slightly more technical service, having a specialist support provider who can help you get the most of this technology is a good idea.
Digitally Transform and Grow Your Business with Technology
Consult a specialist with experience in your business and sector before diving into the digital realm.
It's never too late to ask an expert to help you improve what you're doing if you've already taken the plunge.
You can figure things out as you go, but do you have the time or the means to learn through trial and error?
Invest in the services of an IT support staff today to avoid the hassles and set yourself up for success.