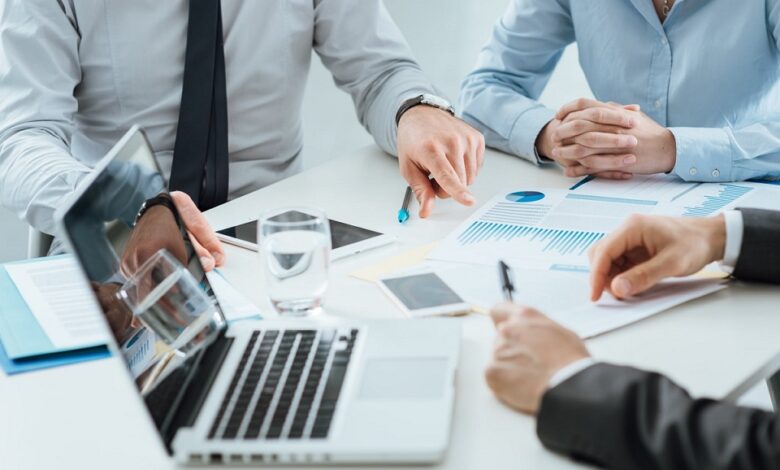 Daily, 300 million emails are sent around the world, according to statistics. A third of the emails are related to business.
While the quantity of contracts and other important documents processed on a daily basis will be significantly lower, the figures above show the massive volume of digital paperwork that 've dealt with.
Contracts, proposals, invoices, purchase orders, client forms, and other documents take a significant amount of time and resources to create, transmit, and track in a typical firm.
Contract management is the umbrella term for the infrastructure and procedures that underpin this process. We'll look at how contract management works, why it's important, and how businesses can use modern apps to streamline their document workflows in this article.
How Does Contract Management Work?
For most cases, contract management is divided into five categories. Here's a brief breakdown of each one:
Contract drafting — The "creation" stage of a document workflow entails designing a document's structure, writing important sections, uploading rich media such as images, ensuring required client fields, such as e-signature fields, are included, and adding corporate branding. To save time, pre-existing templates are frequently used.
Internal approval — After a document has been written, it will almost always need to be approved by top managers and legal specialists within the company.
After a document has been approved, it is sent to the prospective client for signature. It's possible that tracking software will be used at this stage. Follow-up correspondence may also be needed, either to remind unresponsive recipients or to respond to questions.
Signed contracts (or other documents) should be securely saved online in the event that they need to be checked.
Contract renewal and follow-up — Contracts with long-term clients may require renewal over a certain amount of time.
What Is Contract Lifecycle Management (CLM) Software?
Any app used to streamline an organization's or individual's document process is referred to as "contract lifecycle management (CLM) software."
Automated tools (particularly for notifications), electronic signature functionality, a document editor, secure document storage, interfaces with third-party platforms, recipient analytics, a templates library, and team collaboration spaces are all common traits of contract management apps.
CLM Software: Quick Reviews
Here are reviews of three of the most popular CLM platforms on the market right now:
PandaDoc — is a very well CLM business. Electronic signatures, an intuitive document editor, industry-leading secure online storage, automation tools, an extensive integrations library (including a Zapier connector), and access to a large library of pre-written templates are just a few of the features available on its comprehensive platform. The free plan, which has no limits on document sending or e-signature, is suitable for freelancers and enterprises looking to try out the software. There is an option for a custom-priced enterprise plan.
ContractWorks — ContractWorks is intended for larger enterprises who prefer a plan that isn't paid per-user like most other providers. It offers a comprehensive collection of capabilities. The disadvantage of ContractWorks is that it has various limits, such as a data cap on the quantity of papers that may be exchanged, and each plan comes with a limited number of "signature licences."
Proposify — Proposify describes itself as "proposal software," but it also has all of the features of an inter document management system. Integrations, a document editor, electronic signatures, corporate branding, and many automation features are included in its team plan, which costs $49 per user each month. Furthermore, it creates a long but limited free plan (five active documents maximum).