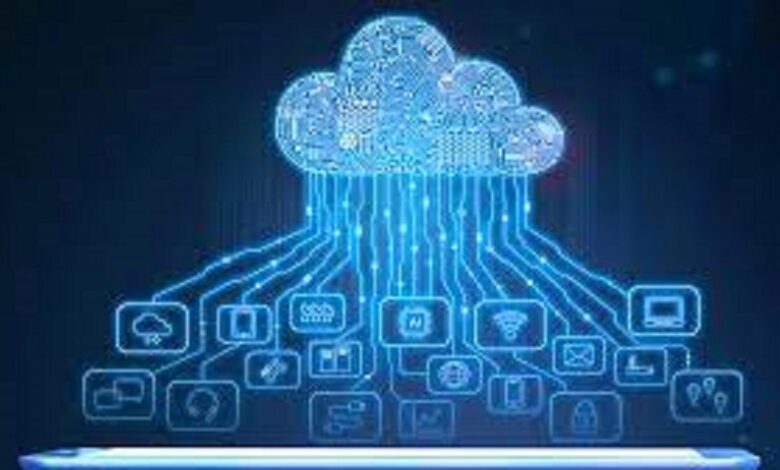 There are few technologies as pervasive or as rapidly evolving as Cloud Migration computing. Online teamwork and artificial intelligence as a service, as a result, have become practical additions to the modern workplace since old business models have been disrupted. Thus, for most companies, the question is no more whether they will migrate to the cloud but how.
Considerations must be taken into account while migrating to the cloud. No matter how daunting it initially seems, a well-thought-out plan will make the changeover go off without a hitch. In this mind, you may wonder, "Which cloud service provider best meets your requirements?" How would you calculate the price tag of moving operations to the cloud? Will there be any interruption in service before, during, or after the move? What should you expect, and what security measures should you take? Finally, how do you determine whether or not your actions are legal?
In this piece, I'll review the top things to keep in mind while your company preparations for this major change.
Creating a Cloud Migration Plan that Addresses All Your Needs Saves You Up to 10
Failing to have a clear business objective or a well-thought-out migration plan is the most typical mistake that prevents people from fully appreciating the benefits of the cloud. The additional difficulty may result from one becoming paralyzed by indecision. More than a third of respondents (38%) in the 2018 IDG Enterprise Cloud Computing Survey reported that pressure is being placed on their IT department to make the full move to the cloud. However, companies get into a hitch when considering cloud providers with limited automation or management skills. To overcome obstacles during Teradata cloud migration and avoid making expensive mistakes in selecting a cloud service provider, it is important to determine which infrastructure components will enable post-migration mobility, performance, and cost-efficiency.
Imperatives of Downtime
The issue of feasibility comes once the relocation process has begun. Can data be tracked both during and after a cloud migration? Even if IT staff is familiar with maintaining programs locally, migrating them to a new platform could be difficult. Further, your customers could suffer from downtime due to a decrease in application performance or functionality. Enforcing service-level agreements with the provider and monitoring your cloud infrastructure will guarantee a positive user experience.
Cloud Migration Security and Compliance Coupons
Over half of respondents (56%) cited cloud security as a top issue in SANS 2019's The State of Cloud Security. The perception that the public cloud is unsafe is being replaced by technological and application-specific challenges as the primary reason for the reluctance to shift to the cloud.. However, cloud time providers are subject to stricter security audits and controls. Considering the sensitive nature of the data involved, application transfer projects have an unusually high prevalence of security concerns. We should reduce the likelihood of making mistakes after the migration to the cloud.It is recommended to look into cloud service providers that place a premium on security, such as those that use additional layers of encryption and redundancy.
Furthermore, cloud-based data protection systems will be unique from their on-premises counterparts. You'll need to implement a new set of security techniques to guarantee data integrity, consistency, data protection, and business continuity in the cloud. Analyze the providers provided by your IaaS provider and any partners it has. To ensure that you never experience more data loss than is tolerable. If calamity strikes, you need a failover plan or a fast backup and restore procedure. The ability to revert a live system to a previous time is a sought-after functionality.
Evaluation of Cloud-Based Workloads
Not all of the information migration tasks at your data center can move to the cloud. Standardizing the criteria for selecting the best apps for migration can be challenging, but all aspects of the execution environment must be considered. Based on the service criteria, can you achieve the same capacity, performance, consumption, security, and availability that the provider promises? You should also make to see if anything can improve or if any shortcuts can take. In other words, potential cloud growth should factor into this choice.
Consequently, it would help if you designed your cloud infrastructure to accommodate a growing resource need. Therefore, you should determine how your cloud infrastructure deals with compliance. if your application will pass muster with regulators if moved to the public cloud. To choose the right one, you must first look closely at your present and projected workloads and see how well their requirements can be satisfied.
Control Over All Levels Of Cloud Migration Up To 28 Coupons
Cloud sprawl is another issue that must address during a migration to the cloud. If your company has cloud sprawl, it won't be easy to monitor and manage its cloud components from a central location.Your company uses many cloud services, instances, or even providers, you will not have full control over the resources in use. You can take a few preventative measures if you want to avoid this issue and establish unified cloud management.
An IT function audit must conduct at the step of the migration. This is necessary to understand your company's current functions and business procedures, as well as how things will change after the transfer. Maintaining this clear image throughout the cloud migration process is important after you have removed the silos between different service groups within your company and created full ownership.
Conclusion Cloud Migration
The migration to the cloud is a challenge and an opportunity to enhance the speed and creativity of current business processes. Before starting your cloud migration journey, taking stock of your existing infrastructure, business processes, and internal expertise is important. Only then can you create a step that will meet the needs of your entire organization. Consider these five issues as you work on a cloud migration strategy that will help you achieve your business objectives. Experts are available to help you design a migration plan that considers your existing and desired levels of digital maturity.The processes, people, and technology within your organization.