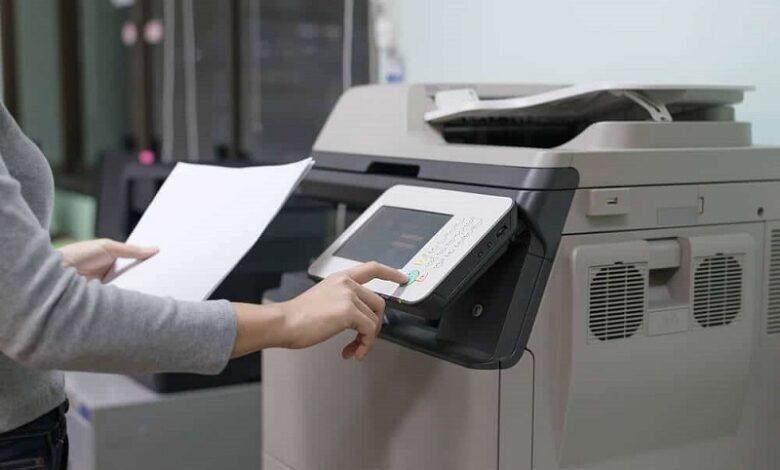 Do They Laminate?
In addition to processing and printing various media, Walgreens photo labs provide multiple
services. So, you might be wondering: Can I print documents at Walgreens and laminate them?
Documents can be uploaded to Walgreens' online document printing webpage and printed there,
but they cannot be laminated. You can print different files, such as PDFs when ordering from us.
For smaller jobs, we offer same-day pickup; however, if your order is large enough, we'll deliver
it within three to five days.
What is the process at Walgreens for printing documents?
Visit the "Document Printing" section of the Walgreens website to have your documents printed.
Once there, select "Upload File" to add your document. Then, choose the binding style, page
size, cover style, number of copies, and other options presented on the page.
You will finally need to pay, and the amount will depend on all the options you choose. You can
either choose to get the documents yourself or have someone else deliver them to your house.
Does Walgreens Provide A Laminate Service For Printed Documents?
No, Walgreens doesn't offer services for laminating printed materials.
How long will printing of your documents take at Walgreens?
You have a choice between two delivery times for your printed documents. 3-5 working day
delivery or same-day pick up.
Not all Walgreens locations offer same-day pickup for this service. To find out more, use the
store locator on the Walgreens website or give your neighbourhood Walgreens a call. Walgreens
offers a wide range of printing alternatives. The sizes, types, and formats of documents that can
be printed at Walgreens in a single day are listed below.
two sizes are available: 8.5 x 11 and 8.5 x 14
32 lb laser and 40 lb silk papers are available.
Multiple printing options are available, including single- or double-sided, grayscale, or color
printing.
Sheets stapled up to 25
two or three-hole punches
8.5 x 11 wire-bound sizes, with 75 sheets maximum.
Larger orders are available for pickup after three to five business days. These options will
include all those available for same-day pickup in addition to further restrictions and choices
like:
at least 50 pages
11 x 17 is the size of the paper.
3-hole punches with a 200-page capacity for 8.5 x 14 or 11-inch pages (1 copy minimum).
Fifty-two pages can be stapled together (2 minimum copies).
In wire-bound, 8.5 x 14 and 11 x 17 page sizes. With glossy, thick cardstock covers, there are
options with 8 to 120 pages (minimum of one copy).
Additionally, if you plan to print just one document, consider copying it to save money. There
isn't a copier at Walgreens. You can go to Office Depot and Staples for this purpose.
What kinds of bindings is Walgreens able to provide?
For your documents, Walgreens offers five different types of bindings:
3-hole punch
Plain (no binding)
Single-stapled
Wire-bound
Hole punch
You can read my guides on taking passport photos at Walgreens, scanning photos, getting a
document notarized, and Walgreens film development if you're looking for more information on
printing and photo services at Walgreens.
How Much Does a Walgreens Photo Cost?
A maximum of 74 46-inch prints are available at Walgreens for $35 each. It costs 23 cents for
each additional print. For a 4-by-6 photo purchased by mail, Snapfish, Walmart, and York Photo
Labs charge only 9 cents. You pay for the convenience of local pickup, which places Walgreens
at the higher end of the photo printing price spectrum. Winner of the Editors' Choice While CVS
charges the same 35 cents per print as Walgreens, Walmart charges 9 cents for each 4-by-6 print,
even with a 1-hour pickup. Rite Aid and Target no longer offer local photo pickup. Each 4-by-6
is priced at 29 and 30 cents, respectively.
For photographers who charge less than Walgreens, Editors' Choice photographers include
Printique, Mpix, and Nations Photo Lab. For a 4-by-6, they were 31, 29, and 32 cents,
respectively. Unless you live close to where they are, these services do not offer same-day
pickup.
For large print sizes, Walgreens charges an extra fee. 5 by 7s cost $2.99, and 8 by 10s costs
$3.99. While Amazon Photo charges $1.79 for an 8-by-10 print, Walmart Photo charges 69c for
5-by-7 prints. Walgreens, like CVS Photo, does not offer a discount for mail orders compared to
same-day store pickup.
Conclusion
Printing documents through Walgreens is possible, but laminating them is not an option. To print
your document, go to the Walgreens page on document printing. PDFs are among the file types
that you can upload.
You can choose to have the documents delivered to your address in 3-5 business days or select
the same-day pickup in a few stores (with fewer printing and binding options, though).
It is simple to book printing services online from the convenience of your home. This may be a
good option if you have a home office and your printer breaks down unexpectedly.
A variety of quick and straightforward online printing services are available from Walgreens.
You can have documents delivered to your door or picked up from a nearby retailer. The only
drawback is that your chosen items cannot be laminated after they have been printed.
FAQs
Can you print something laminated?
For wall graphics, posters, photos, and art prints, laminated printing is a fantastic option. Almost
anything can be printed and laminated, including signage.
What kind of printing does Walgreens do?
Walgreens's printing services include black-and-white, color printing, and large-format printing.
Choose the print-friendly file format. PDF, JPG, and TIF files are just a few of the many file
types that Walgreens will accept. The paper size you want to use is your choice.
Can you print things from your phone at Walgreens?
It is now possible to use our Same Day Prints and 1 Hour photo apps for iPhone and Android!
Choose the photos you want to be printed from your camera roll, and then go to Walgreens to
pick them up in just one hour.