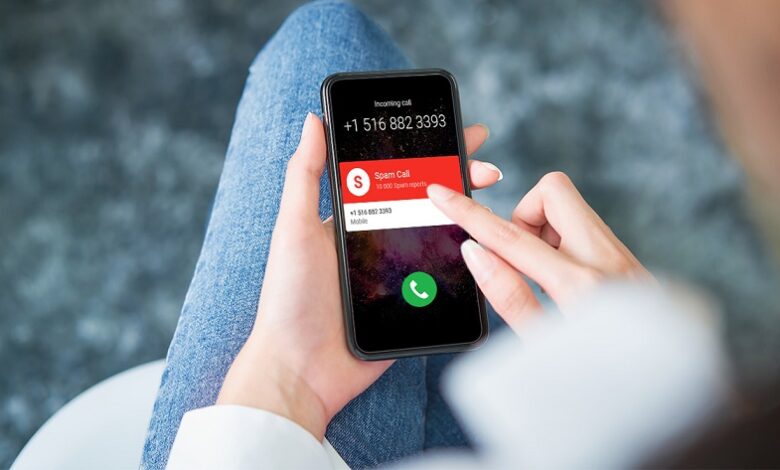 Sometimes, you may find harassment from an unknown person who continuously calls you with an unknown number. Thank you to the sophisticated technology that gives you a solution to this issue. The so-called caller ID applications allow you to find out information related to the accurate location of unknown callers. If you are struggling with the problem, you would better find the top best caller ID apps for Android & iOS.
The application can tell you the name of the country of the city where the caller resides. Even, there are also some apps that can detect more accurate information such as street detail and so on. Check out the following recommendations of the best caller ID applications and find out the mysterious caller!
Top 10 Best Caller ID Apps for Android & iOS 2023

Several applications enable you to figure out information of the unknown caller id. Fortunately, most apps provide more functions than merely giving you caller information such as block spam calls, call recording, and many others. Here are the top best free caller ID app you should have on your smartphone!
1. Showcaller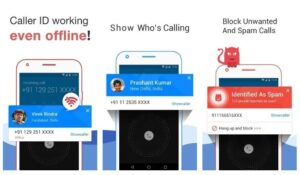 This is a different versatile application to get rid of annoying unknown callers. The application enables you to reveal the caller ID, including the unknown's address and name. There are some other features provided by Showcaller, such as avoid scam SMS and call, record calls, block calls from unknown numbers. This smart app is also among the call me apps with the most extensive database.
When an unknown number calls you, the application will show the number and caller's ID. This app places names beside every number on its database. It can quickly identify any strange number that makes a call to your mobile phone.
Download on Google Play / Download on the App Store
2. Caller ID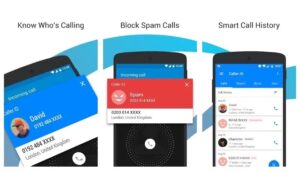 Caller ID is an excellent and convenient caller ID application to install on your Android or iPhone. This app enables you to block and track unknown callers. If you wish for an app with fast and effective work, the Caller ID is surely for you. Besides, the app also shows you unknown's details, including your name and address. There are some other features to enjoy such as T9 Dialer and Smart Call Log feature.
Download on Google Play / Download on the App Store
3. Caller ID – Who Called Me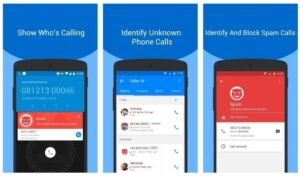 Get rid of bothering unknown callers by installing Caller ID – Who Called Me. The application features a large database of 15 million people throughout the globe. Aside from tracking unknown numbers, this app also allows you to block spam call and SMS and locate the number. Interestingly, the caller photo can also be displayed on your smartphone. This is an effective application to install on Android.
4. Truecaller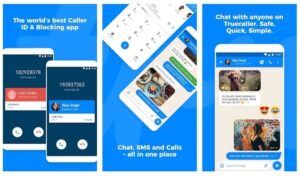 Truecaller app is among the best caller ID apps for Android & iOS iPhone. This versatile application is arguably the most famous worldwide, for millions of users have downloaded it. True caller applications allows you to track phone numbers without charge. Moreover, you can avoid spam calls or SMS and block any annoying contact. There are many more interesting features to enjoy when you install Truecaller app.
Download on Google Play / Download on the App Store
5. CallApp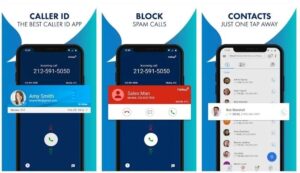 Say goodbye to spam calls with CallApp. This best caller ID application supports annoying block contact and harassing calls. Furthermore, the application also offers fast response time and accurate number identification. Aside from showing the caller's location, this versatile app also comes with premium quality sound to record the calls in clear sound.
There are some versatile features offered by CallApp, such as Automatic Call Recorder, Phone Number Lookup, and Blacklist numbers. It is not a surprise that CallApp becomes one of the best caller ID apps for Android. Unfortunately, this app is only available to Android devices.
6. Mobile Number Locator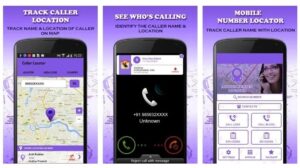 Download Mobile Number Locator and join millions of users around the globe to enjoy the convenience provided by this app. This caller ID application features a 4-star rating, which means it is a pretty great choice to go. Mobile Number Locator allows you to identify the unknown number and show the operator, country, and city. You can also block spam calls and search for unknown numbers around the world.
7. Mobile Caller ID Location Tracker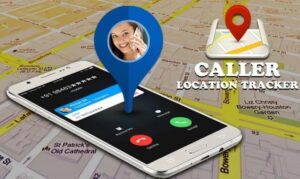 This is a different best caller ID application with excellent performance. T Mobile Caller ID Location Tracker is pretty simple to use, thanks to its easy interface. This app allows you to identify unknown numbers and block calls. If you find that telemarketers bother you, this application is going to save your life. You can simply block spam calls, not to mention the application is responsive.
Download on Google Play / Download on the App Store
8. Hiya – Caller ID & Block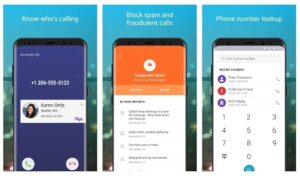 If you wish for a decent caller ID app with impressive features, Hiya may be the one to select. This app provides you with basic information about the caller. Besides, it also enables you to block spam calls and messages. If you have never used this kind of app previously, you will not find difficulties operating Hiya app. This app is very easy to operate yet offers you sufficient information of the unknown caller.
Download on Google Play / Download on the App Store
9. True Mobile Caller ID
Some of you may mention True Mobile Caller and Truecaller interchangeably. True Mobile Caller is a different app yet offers the same function. This Android caller ID app provides you with outstanding features and a user-friendly interface. Surprisingly, it can work offline. Thus you can use the app everywhere and every time.
GPS tracker supports true Mobile Caller. Thus it gives more accurate information regarding the best unknown android apps caller. Thanks to the simple interface that enables you to operate the application without difficulties. It also provides versatile features such as blocker app features and real-time GPS location.
10. Caller Identification App (CIA)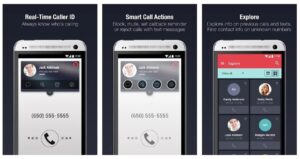 The application with a catchy name is another option to keep the unknown callers at bay. Caller Identification App supports identify unknown numbers on your incoming calls. The best thing about the CIA is that it works in real-time. Thus, an anytime unknown caller calls you, this app will notify the caller's ID. Moreover, you can additionally get information related to business information and the address of the unknown caller.
Among others, CIA maybe the app with the full features. Besides, the real-time feature also enables you to know the caller when the CIA detects an incoming call. Some other features such as spam call blocks give you peace of mind.