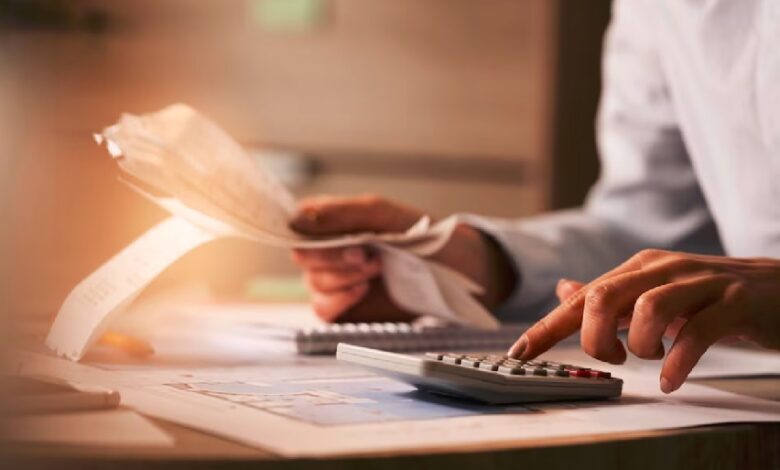 Cash flow is the lifeblood of any venture, regardless of the industry you operate in, so one of your main priorities is to streamline it. Business owners have a lot of things on their plate, and billing is one of them. This task is vital to ensure the profitability and success of your organisation, but it can also be tedious, posing many challenges. You need a reliable solution, such as billing software, to overcome these challenges.
Manual invoice processing can lead to payment delays, lost or duplicate invoices, hampered productivity, and more. Luckily, automating the process can eliminate all the hurdles from the process, reducing operational costs and improving the cash flow of your business.
What are the benefits of choosing billing software for your business?
Billing software can benefit your organisation in many ways, making it easier to collect usage data and transfer it to other systems, confirm billable items, link contact information, and much more. It saves you both time and money – which can improve the bottom line of your business in the long run. Let's take a look at some of the most significant benefits of billing software for all companies, regardless of their size.
Easy payment processing
As mentioned before, handling invoicing manually can be time-consuming, as it involves a lot of steps. After delivering a product to a customer, you'll have to generate an invoice, and your goal should be to make the process as efficient as possible. In order to do so, you'll want to use an online invoicing software that will facilitate payment processing. In fact, invoicing software also allows you to collect payments through different payment gateways – you can even accept offline payments, making it a must-have for businesses.
Unlimited cloud storage
An invoicing platform offers cloud facility options, eliminating worries about losing invoices. Moreover, it helps avoid PC crash problems or email issues amidst data entry. What is registered into the software remains stored online; however, checking the storage capacity before choosing an invoicing service is essential.
Enhanced security
All business leaders should prioritise security, which is essential to safeguard customers' identity and transaction data. Fortunately, invoicing software provides high-level security, helping you increase customer confidence, as they will know their personal information will not be compromised.
Fewer errors
Human errors are more likely to occur when invoicing happens manually because the process would be lengthy, meaning you could lose your focus at some point. However, this can affect your business reputation while simultaneously costing you thousands of dollars. This is where using software like Timesheet Portal comes to the rescue, allowing you to calculate the invoicing amount, thus preventing costly errors.
Improved brand identity
Invoicing software has many benefits, and one of the most notable ones is that it can strengthen your brand's identity, allowing you to add your branding colours and logo, thus matching your branding style. Incorporating your brand identity into your invoice will increase the collection of payments while also helping you demonstrate your expertise in your industry.
Choosing the right billing software solution
In order to select suitable billing software for your business, it's essential to consider several factors, which we will discuss below to help you ensure you get the best solution that meets your business needs.
Understand your requirements. This may sound like a no-brainer, but you should start by understanding what your needs are before investing in billing software. The last thing you want is to buy a system that doesn't offer the features you need. Keep in mind that not all companies need the same billing software – each business is unique, meaning that it requires a unique solution depending on its size, number of customers, volume of transactions, and billing complexity.
Establish your budget. Once you get clear on your business needs, it's time to determine how much you can afford to pay for the software. For instance, if you're planning to invest in on-premise billing software, it's essential to be aware that it requires a one-time initial payment, which tends to be high. Not to mention that software upgrades will also be needed, and you'll also have to pay for them. On the other hand, if your business requires cloud-based billing software, you can pay for the subscription plans monthly, quarterly, annually or semi-annually, while the upgrades are usually managed by the software vendor.
Evaluate features and functionality. As you search for billing software for your business, make sure to take a look at the different packages available and determine which one best suits your business requirements by considering features and functionality. You want to ensure that the software can seamlessly integrate into other systems while also offering the scalability required when your venture grows. One of the most essential features is simplicity – after all, you aren't an accountant, but a business owner. The reason why you're investing in billing software is to make your life easier, not complicate it even further! So, make sure you choose software that makes billing as simple as possible, allowing you to handle all your payments successfully.
Predefined templates. The billing software you choose should have predefined invoice templates, but at the same time, it should allow you to customise the invoice to meet your unique business needs while also adding a personal touch.
Ready to improve cash flow in your business through billing software?
Automated billing software is an excellent business solution that all entrepreneurs should consider. No matter the size of your venture, your main goal is to accelerate revenue growth. Luckily, investing in a billing solution allows you to improve customer experiences, thus giving you a competitive advantage over competitors while cutting operational costs.
Of course, not all billing software is created equal, so it's essential to take the time to look for a reliable solution that will enable international growth while meeting industry-specific requirements. So, before committing to this solution for your business, do comprehensive research and look out for the most critical features we discussed above. This is a worthwhile investment for your business, allowing you to achieve the next milestone.