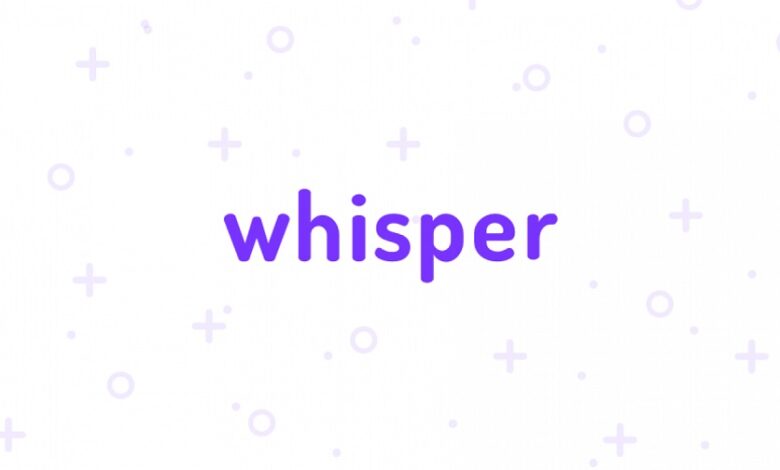 Whisper is arguably an excellent app to share your thoughts with others. It allows you to join a community and express your true self without feeling embarrassed in that you can go anonymous text chat. Besides this app, there are many apps like Whisper app that work with similar premises.
Here you are about to find the best smartphone mobile apps to connect with others. These apps enable you to share thoughts, advice, and opinions with strangers from all over the world. Either you want to reveal your identity or chat anonymously, apps below are worth the thought.
Top 10 Best Apps Like Whisper for Android and iOS
Most Whisper alternatives below are a social platform to discover the world and make friends. Some may have more features than others so you can select the best app that suits you. Take a closer look at the following list.
Ablo
Getting connected to new people is so much more comfortable with Ablo. This is an excellent tool to make friends, learn cultures, and meet strangers from different parts of the world. An intuitive and user-friendly interface gives a strong reason why this app is worth your consideration.
On top of that, Ablo is powered with simple to use features such as a translator and live video. The translator supports build effective communication although you use your language. Meanwhile, live video allows you to livestream and share moments or interests with other users.
Millions of people have trusted this free app like Whisper to find strangers or easily meet local people. Don't worry about safety since Ablo provides a safe environment for everyone.
Download on Google Play / Download on the App Store
Yalla
If you don't mind with an app that works rather differently, Yalla could be an option. This social platform mainly features voice chat rooms, allowing you to join live voice chat and have fun with your community. Although it focuses on voice chat, the text message feature is still available.
Using this app, you can instantly access millions of chat rooms and greet different people worldwide. A filter feature also helps filter the chat room apps by interests, country, or topics. It offers an easy method to narrow down the list.
In addition to voice chat and text reddit chats features, Yalla is a great app to play games. Break the ice and play a game with strangers to level up your experience.
Download on Google Play / Download on the App Store
MeetMe
Millions of people have used MeetMe and now it's your turn. MeetMe is a fantastic app similar to Whisper that enables you to discover a whole new world by meeting strangers. It offers a safe platform, so you don't have anything to worry about.
Chatting with people from different countries is easy as pie. Simply launch this app, find a friend of your interest and start chatting. MeetMe gives you direct access to millions of people, both nearby or those who come from far away. It's all up to you.
There are so many features to find in MeetMet, such as video chat to greet local people and text chat to connect with people from other places. It has a feature to support you connect to users of similar interests and find a match.
Download on Google Play / Download on the App Store
RandoChat
RandoChat is similar to Whisper in that it is an anonymous social platform. On this app you can find and chat with a stranger without revealing your identity. You don't even need to create an account so this chat app is totally safe and private.
Rando Chat should be on the list if you don't want to leave digital traces or simply need to express your true self. You can share anything from the darkest secret to the deepest feeling thanks to optimized privacy.
Every message sent on this platform will be deleted. Your connection data and IP address will not be stored so this app doesn't trace your location. Once you launch this app, you go anonymously. But, RandoChat is only available for users age 18 and older.
Download on Google Play / Download on the App Store
Chatous
On Chatous, you can get connected to strangers and share any topics of your interest. This app offers lots of surprises as you never know who you will meet. Start searching and this app will connect you to random strangers nearby or from all over the world.
Do many things with Chatous, from chatting with video to making new friends and share an interest. However, before that, you will need to create a profile. As one of the best apps like Whisper, this platform has an easy interface that makes it simple to use.
Are you an introvert who needs to have a better social life? Chatous enables you to chat anonymously. Once you find a match, you can reveal your identity. This app works well on mobile devices and desktop PC so you can enjoy chatting on any device.
Download on Google Play / Download on the App Store
Anonymous Chat Rooms
Anonymous Chat app Rooms is an adult social platform to date people nearby or easily meet strangers. You can chat anonymously without worrying about your identity because the app is designed in such a way to protect your privacy and protection.
This app comes packed with powerful features like self-destructing messages to ensure your convenience in expressing your true identity. With this feature it is not possible for anyone, including the developer itself, to find out what you are talking about on the platform.
This application has millions of active users from all over the world. Once you join, you can simply connect to the vast community and share thoughts, advice, or interests. Best of all, this free app is safe for everyone thanks to an automatic filter that blocks bullying and trolling.
Download on Google Play / Download on the App Store
Paltalk
Paltalk offers anonymous chat rooms for finding new people. Whether you want to whisper or chat anonymously about topics of your interests, this app has got you covered. While you get rid of boredom, you can make new friends from other countries.
There are so many things you can do with Paltalk. As you talk to strangers, you can learn a new language directly from the natives. It also enables you to send anonymous whisper and build a new friendship. Use video effects and filters in a chat room to make it more fun!
This app has been trusted by millions of users worldwide to get connected to others. With simple to use tools and an easy interface, Paltak redefines anonymous chatting for users worldwide.
Download on Google Play / Download on the App Store
SoulFa
Next on the list is SoulFa, a friendly social platform that provides you with a group voice chat community. This is a vast community where you can share surprises, happiness, and thoughts. Simply find a chat room of your interest and join the crowd.
The free chat app offers a perfect platform to express yourself. You can enjoy a top-quality voice chat to talk with strangers and build chemistry. Many people use this app for multiple purposes, from language learning to finding a date. Whichever your goal, SoulFa offers the best way to reach it.
And if you are a party person, this app allows you to start a party and have fun all day long. You will have gift parties, birthday parties, and other fun celebration. Don't forget to send gifts to express your appreciation and wishes.
Download on Google Play / Download on the App Store
Wave
Are you thinking of having a live chat with strangers? Wave is a beautiful app to make your wishes come true. This is an excellent alternative to Whisper that allows you to live stream all day long and make new friendships you always dream of.
Wave highlights instant voice chat and group live stream to get connected with strangers. Private chat also comes standard on this app, allowing you to chat with people in a private message. Plus, it has a swipe feature that will enable you to swipe any voice that you like.
Download on Google Play / Download on the App Store
Sango
Sango is a fantastic voice chat app to help enhance your social life. While being in a quarantine, you can stay connected to people nearby or strangers. You can share anything from interests, current events, and anything that makes you happy on this app.
It allows you to create your voice room or join other's rooms. You can also send virtual gifts to express your appreciation to different users.
Getting connected to the world is easy with these apps like Whisper. Whether you want to chat openly or anonymously, a bunch of the list above will support you enjoy better communication.