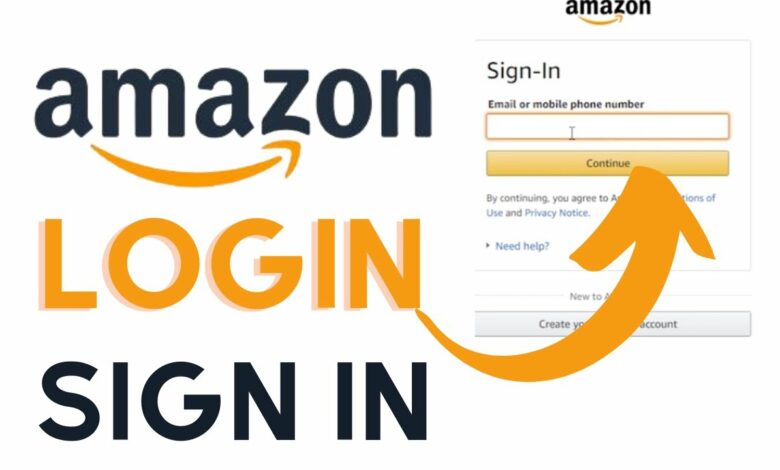 Due to 2-factor authentication, if you lose your phone, you may not be able to access your data or log in to websites like Amazon. If you find yourself attempting to sign into Amazon without the verification code, don't worry since we have found a solution. Several options are provided below for restoring access to your Amazon account.
Without a Verification Code: A Guide to Logging Into Amazon.com
We'll examine a few extra options for regaining access to your Amazon account before diving into the main account recovery process outlined in further depth below. In specifically, there are two.
1. Request OTP via text or phone call
If you misplace your phone, you will also lose your SIM card. On the other hand, you may call your service provider and have them disable your SIM card and get you a new one. Like I did, you may have used a family member's phone number to log in.
Select Not received the OTP? On the Amazon 2FA page, when you enter your ID and password, Amazon did not provide the OTP option. To continue, please re-enter your Verification information if requested.
After signing into Amazon Amazon will show the last three numbers of a secondary phone number. If you have access to this number, logging in is as easy as entering an OTP. To send the OTP, choose "Text" or "Call" and then "Send".
To ensure my Amazon account's safety, I set up two-method verification with my phone number. Then, after receiving the OTP on the secondary number, enter the OTP and click the Sign In button.
After that, go to Your Account > Login & Security in your Amazon profile. In order to change the parameters of Two-Factor Authentication, you might be asked to log in once more. To change your authentication phone number or temporarily stop Two-Step Verification until you receive a new mobile phone and SIM card, click the Edit option next to Two-Step Verification settings.
2. find a Reliable Device
A checkmark will be next to the choice when you log in to your Amazon account. Don't bother me for the passcode to this device.
While this option is not chosen by default, once enabled, the authentication code is no longer required on that device. In this sense, "computer" might refer to either a home system or a business laptop. You should check it out.
Using this method, you can log your Amazon account from that specific device, but you cannot change or stop 2-Step Verification in any manner. Because of this, you will be unable to access your Amazon account from any other device. However, it may be helpful until complete recovery has occurred.
3. Amazon Account Restoration
The Amazon account recovery process is surprisingly easy. To recover your Amazon account, visit the Account recovery page and enter your Amazon password along with additional verification information such as a government-issued photo ID.
The option labelled "Submit" allows you to upload your file in either PDF or image format. In a few days, once the Verification is complete, Amazon will send you an email informing you that Two-Step Verification has been disabled.
Make Your Account Future-Proof
There are a few paths to recovering access to your account, but none are certain. It's possible you won't be able to complete the account recovery procedure or that you'll be unable to find a trusted device. Certainly nothing is certain.
However, if you regularly back up your account, you greatly increase the method of being able to recover it. Here are several workarounds that guarantee you'll never need to enter a verification code while shopping at Amazon again.
1. add Authentication through Two Phones
Amazon is unique because it allows you to add many authentication applications at once, and all codes will be accepted. Account recovery from a different device is significantly simpler when two-factor authentication is enabled.
Launch Amazon on another device, go to Account & Lists and then choose Your Account from the drop-down box to turn on Authentication.
Choice to Link Your Amazon Account and Create Wish Lists In order to access your account's security settings, go to Login & Security and enter your password.
Amazon's sign-in and security features. Complete the prompts for 2-Step Verification, and then click Edit next to Two-Step Verification Settings.
Options for Amazon's Two-Factor verification. Click Add new app next to the authenticator app.
Authenticator, an Amazon-exclusive app, is adding an update. You can now scan the QR code with the second phone's Authenticator app, and you'll be connected.
To Amazon, I'm adding a QR Code Authenticator. Key in the app's one-time password to confirm.
If you and your family members have a shared Amazon Prime membership, you may use this method on any of your phones.
2. Include a Second Phone Number
Just like you can add a new authenticator app, you can add other phone numbers for Authentication.
Go to the Two-Step Verification page to add a new phone and click the corresponding option.
Amazon. Adding room for a new digit in one's phone number Please add a valid phone number and click the Continue button.
The 2SV mobile phone number has been entered.
Okay, that wraps things up. You may enter this number to get a text message or phone call whenever you sign in from now on.
Finally, Login to Amazon Without a 2FA Code
You can verify your account with just a few pieces of paperwork, but the verification isn't foolproof and may only complete sometimes. This is why it's a good idea to use the phone number and secondary authentication device of a reliable person. That which has been done cannot be undone. If you want something to make happening, you have to take the necessary precautions.