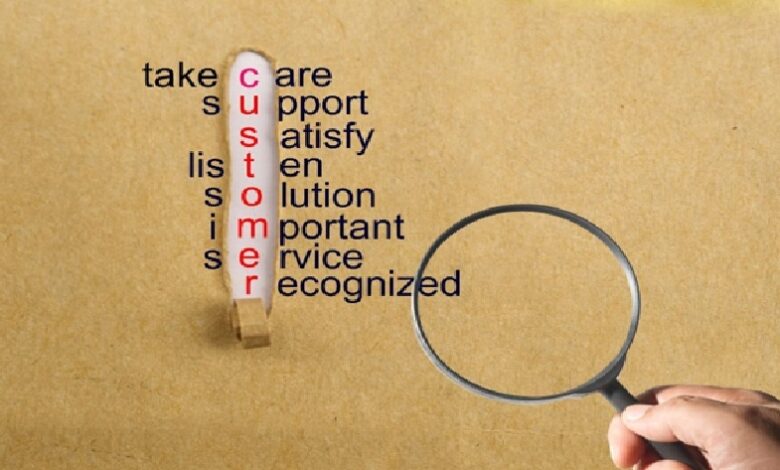 Although the core principles for customer satisfaction are unchanging, the same cannot be said about customers' expectations. Aspects like speed, quality, fair price, professionalism, friendly attitude, accessibility, and reliability have always played a key role in keeping customers happy and lie at the heart of every successful business. However, customer behaviour and expectations are constantly evolving under the influence of a multitude of factors stemming from the personal, psychological, social, cultural, political and economic spheres.
As our world is undergoing radical and fundamental changes at a faster pace than ever before, it's only natural for people's habits and expectations to change with it. In the current context, with the bars for customer service high and getting higher, keeping up with the latest emerging trends in customer behaviour stands out as a determining factor for business success. Companies in every sector and niche find themselves compelled to ramp up their efforts to understand their customers better and deliver exactly what they expect and more if they want to maintain a competitive edge in the ever-shifting and increasingly crowded business scene.
So, what are the customer behaviour trends that companies have to focus their attention on when devising their marketing strategies? There are several important aspects that reign supreme for consumers today that influence their choices and shape their interactions with businesses.
Social media engagement
Figures leave no room for doubt: with over 4.5 billion users globally, accounting for nearly 60% of the world population, social media has come to play an ever more important role in people's lives. It is estimated that the average social media user spends on average 2.5 hours per day on these platforms, amounting to 36 days of scrolling through social media per year.
Facebook, Instagram, YouTube and in more recent years TikTok have turned into digital social hubs, or modern town squares as they are often called, where people spend a large chunk of their time, and they expect businesses to follow them in these virtual spaces. These days, it's required for companies to have active accounts on all major social media platforms and use them to engage with their audiences. This gives customers the opportunity to connect and interact with the businesses they support in a more convenient and authentic manner and also makes it easier for enterprises to build stronger relationships with their clients.
Promptness
In a day and age where tech advancements and digitalization ensure ubiquitous and continuous connectivity, giving rise to an always-on culture, customers' patience is running thin. The sense of urgency and immediacy that prevails in today's society combined with the sheer number of tasks and responsibilities that people have to juggle on a daily basis is driving a need for convenience, speed and promptness.
Companies and service providers particularly find themselves pressured to be at the beck and call of their clients at all times. People want to be able to interact with businesses whenever it is convenient for them, at any hour of day and night, and have their needs met as fast as possible. While providing round-the-clock live support with real agents might not be feasible for most firms, 24/7 virtual assistants or chatbots can offer a second-best solution for enhanced availability and promptness.
Demand for sustainability
With environmental issues like climate change, deforestation, high levels of water and air pollution, resource depletion and so on running rampant, people are growing more conscious of their carbon footprint and just as aware of the negative impact that industrial operations and business activities have on the planet.
As a result, consumer scrutiny of companies' environmental behaviour continues to increase. Sustainability, eco-friendliness and responsible sourcing are important criteria for consumers, with a huge influence on the purchase process. People are willing to dig deeper to find out how companies run their operations and demand more ethical behaviour. They are also ready to spend more on products and services provided by ethical brands. This is pushing companies in all areas of activity towards greater adoption of sustainability practices and planet-friendly solutions. Partnerships with waste management companies like Miltek and the use of carbon offset programs are relevant examples in this respect.
Omnichannel services
From phones and email to web forms, live chat or social media, customers have a variety of channels at their disposal that can help them get in touch and engage with companies. While this diversity of options is more than welcome and quite necessary in today's highly technologized environment, it can also lead to a fragmented and inconsistent experience for customers.
The rising complexity of communication and connectivity stresses the importance of ensuring a fully-integrated omnichannel experience that allows customers to move seamlessly between all the channels a company uses to engage with its audience and benefit from a consistent service across all touchpoints.
Personalized experiences
If there was a time when consumers were satisfied with receiving fast and professional service from the brands that they chose to do business with, now that's no longer enough to attract customers and earn their trust and loyalty.
Personalization of services and sometimes even products is what makes customers happy and eager to come back for more, so companies that want to stay ahead of the curve have no other choice but to comply with these demands. People want to feel valued and be treated as individuals and that's exactly what personalization offers.
Self-sufficiency
While customers like to be showered with attention and favour brands that put in the extra effort to cater to their every whim, they also appreciate autonomy and independence, and thus love it when companies also give them the possibility to solve many of their issues on their own, as an alternative.
While call centres and conventional customer service will continue to play a key role in optimizing customer experience, self-service comes as a welcome addition that the new generation of empowered consumers seems to be enjoying.
Final thoughts
Changes in customer needs and preferences can pose many challenges to businesses but also open the door for numerous growth opportunities. Therefore, staying on top of the latest trends in consumer behaviour and knowing what people expect from companies these days is paramount for improving business competitiveness and ensuring long-term success.