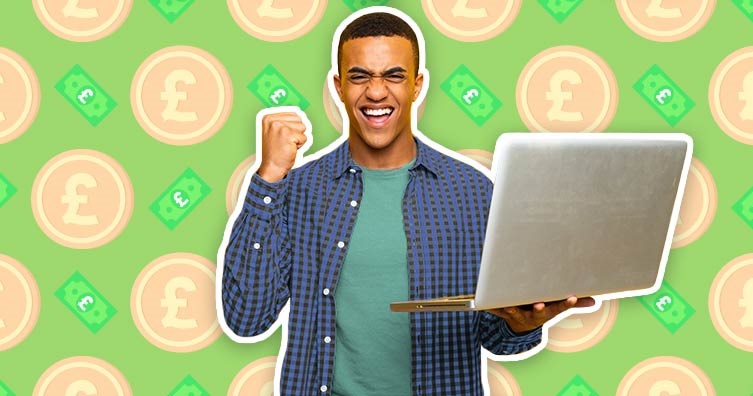 Do you need some cash? If you're looking for ways to make money online but don't qualify for a loan, don't worry! There are still plenty of options available to you.
In this article, you will find out nine different ways that you can use to make money online right away.
From writing and design to tutoring and marketing, there's something here for everyone.
So let's get started!
1 .Start Writing as a Freelancer
There are many different ways to make money online, but freelance writing is one of the most popular.
Freelance writing can be a great way to make a good income, and there are a lot of opportunities out there for writers.
As a freelance writer, you may be required to write a variety of different types of content. This can range from articles and blog posts to whitepapers and ebooks.
If you have good writing skills, freelance writing may be the perfect option to make cash from home.
2 .Are you creative? How about Graphic Design!
Graphic design is one of the most lucrative and in-demand professions in the world.
There are always companies and businesses in need of good graphic designers, and many of them are willing to pay top dollar for quality work.
From making logos and branding materials to creating digital advertisements and website designs, there are many ways to make money as a graphic designer.
If you're creative, talented, and know your way around Photoshop or other design software, then graphic design is a great career choice for you.
3 . Are you technical? Explore Web Development
Web development is another in-demand field for online money-making.
As a web developer, you may be responsible for creating and managing websites, developing and coding web applications, or designing and coding front-end user interfaces.
Web development is a challenging and rewarding field, and there is a lot of potential for growth.
If you have experience in web development, this may be the perfect online money-making opportunity.
4. Are you active on social media? You can explore Social Media Marketing
Social media marketing is one of the most rapidly growing fields globally.
As a social media marketer, you would be responsible for developing and executing marketing campaigns through social media channels. This may include Facebook, Twitter, Instagram, LinkedIn, and more.
Social media marketing is a great way to reach a large audience quickly and make a good income from the comfort of your home.
If you're interested in marketing and have a good understanding of social media, make sure to consider becoming a social media manager.
5.Do you like to teach? How about Online Tutoring
One of the best ways to make money online is by tutoring students worldwide.
There is a high demand for tutors in various subjects, and many students are willing to pay good money for quality tutoring.
If you have strong knowledge of a particular subject and are comfortable tutoring others, online tutoring is the best money-making option.
6.Are you organized? How about becoming a Virtual Assistant
Virtual assistance is a great way to make money online if you're organized and have good administrative skills.
As a virtual assistant, you would be responsible for providing administrative and technical support to clients remotely.
This may include tasks such as email management, bookkeeping, and more.
If you have the skills and experience to be a virtual assistant, this can be a great way to make money from home.
7.Do you like to share your opinion? Take Paid Online Surveys
If you have some spare time and want to make a little extra money, online surveys are here to help.
Many survey sites offer rewards in cash, gift cards, or merchandise for completing surveys and sharing your opinion on various products or services.
Signing up for survey sites is easy and free. You can find many reputable survey sites like Survey Junkie by doing a quick online search.
Once you've registered for survey sites, you can start taking surveys that pay cash!
8. Want to invest in crypto? Learn about JumpTask
JumpTask is a platform where you can earn money in exchange for doing various microtasks. Fueled by a cryptocurrency JumpToken, JumpTask offers its users the opportunity to earn crypto by playing online games, solving puzzles, etc.
JumpTask is in partnership with one of the most popular passive income apps Honeygain, as a result, users can earn continuous passive income as well as enjoy a more hands-on approach while doing various gigs provided by JumpTask.
9.Affiliate Marketing
Affiliate marketing is a great way to make money online if you have a blog or website.
As an affiliate marketer, you would be responsible for promoting products or services from other businesses on your website. You would receive a commission for each sale that you generate in exchange.
This is a great way to make money online because you don't have to create or sell your products.
You just promote products that are offered by other businesses.
10.Data Entry
There are many ways to make money online, but data entry is one of the simplest and most common.
You're essentially typing information into a computer when you do data entry. This can include anything from addresses and phone numbers to detailed product information.
The great thing about data entry is that it doesn't require any specialized skills or knowledge.
You can do it from home, and most jobs only require a basic understanding of computers and good typing skills.
Don't Let a Poor Credit Score Keep You from Making Money!
So there you have it – nine great ways to make money online!
Remember, it's not impossible to make money online if you have a low credit score.
With a little hard work and determination, you could be on your way to making some extra cash!